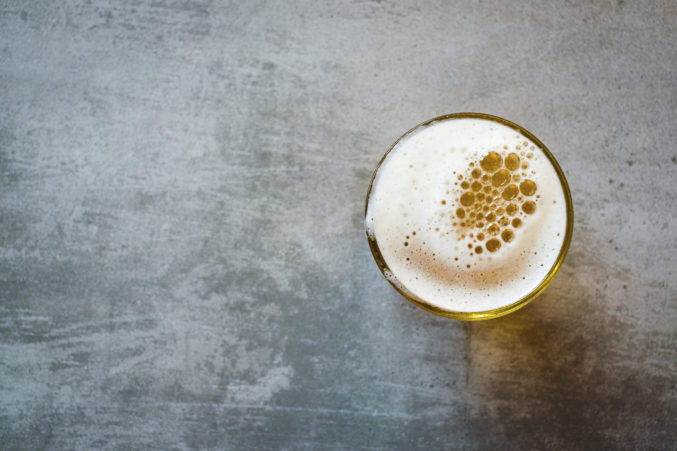 The Best Beers in Dallas
A roundup of the finest (and not so fine) brews in town.
1. Sir William's English Brown Ale
Grapevine Craft Brewery
English brown ale
5 percent ABV • On tap

Coming into the tasting, no one on the panel knew much about the Sir William's, and, frankly, no one expected much from the fledgling Grapevine brewery. Instead, it eked out a victory over better-known breweries, mostly due to the fact that there was little variation in the tasters' scores. Only five points separated the beer's top score from its lowest, tying for the smallest variance with two other beers.
Aroma: "Malty caramel, chocolate, great aroma … Smells like a Belgian dark strong ale … Nutty caramel aroma, with pine hops, spice … Sweet, candy, caramel."
Appearance: "Dark brown, tobacco … Deep caramel brown. Slight red hue."
Flavor: "Burst of raisins, sweet dark dessert bread … Caramel spice and roasted nuts, lighter on the palate than most, but super clean … Oh, that's nice—I get a Slim Jim–like flavor, tobacco and coffee notes … Great malt and grain."
Mouthfeel: "Extremely light-bodied for this flavor. Really interesting … Well-carbonated, medium body."
Overall Impression: "Wouldn't have guessed this beer to be so light-bodied. Really peculiar, but enjoyable … I like this beer! It has a lot to say on the nose; complex nut and caramel aromas. Palate is lighter, and super clean … Probably the best yet … Easy, drinkable, well-balanced, sessionable."
What We Said: "Excellent balance; roasty and smoky. Old-white-man happy."