A few years ago, Joe Eggleston was working a terrible corporate job. He decided to quit the job, sell the house, and move his wife and two small boys to Expo Park, where he set up shop. "We lived in 300 square feet within the store," he says. "We bathed the kids in a laundry tub every day." The gamble appears to have paid off. After several moves, MID2MOD now has 4,000 square feet of space filled with cool vintage and new home furnishings in the Design District. While midcentury fans will find plenty to admire in Eggleston's curated collection, his focus on some newer designers is an interesting niche. "I'm enamored of modern designers who didn't exist five years ago," he says. The showroom is open to the public, and Eggleston suggests making regular visits. "We have plenty of new things coming in every week, and I try to re-set the store once a month."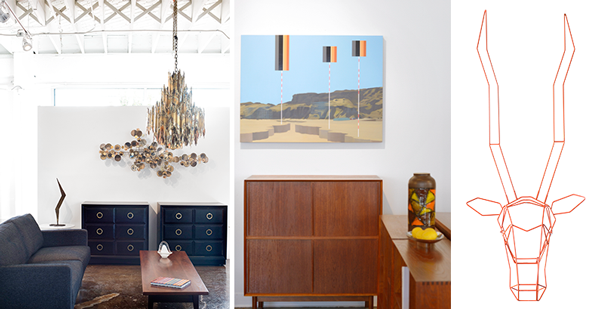 For more information about Mid2Mod, visit our shopping guide.
Get the ItList Newsletter
Be the first to know about Dallas' best events, contests, giveaways, and happenings each month.