Since its debut, One Arts Plaza has become the epicenter for art-savvy tastemakers. It's the place to see and be seen—which might be why Knoll pulled up stakes from its Design District home after 15 years. "The essence of One Arts Plaza captures the Knoll focus of connecting people to their work, their lives, and their world," says Dallas regional manager Beth Goff. The showroom's modern vibe looks more like one of its neighboring art galleries than an office-furniture resource. Then again, when you have award-winning designs such as Mies van der Rohe's Barcelona chair and Harry Bertoia's Diamond Lounge chair sitting alongside Proenza Schouler textiles, good things are to be expected. All Knoll brands—Office, Luxe, Studio, and Textiles—are on display and made-to-order. Even better: the new 9,100-square-foot space is pursuing an LEED-CI Gold certification. Knoll Showroom. 1722 Routh St., Ste. 112. 214-741-5819. www.knoll.com.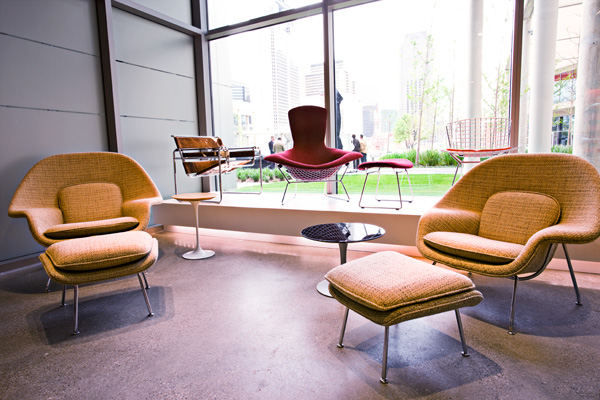 Paper Chase
Run, don't walk to this fabulous stationery sanctuary.

The time has come for Bell'Invito to break free from the backroom. So long, South Side on Lamar; hello, Design District. Owner and founder Heather Wiese-Alexander is excited about her new digs. "Dragon Street has long been a hub for great design in Dallas, and now with the Trinity River project and the Calatrava bridge, it continues to be the heartbeat of superb product. We are thrilled to call it our new home," she says. The new Dragon Street showroom houses the popular box sets she has become known for, sheets of Japanese silk-screen liners, a station for placing custom orders, and an outlet in the back stocked with the previous season's products. Bell'Invito Studio, Paper Store, and Showroom. 1403 Dragon St. 214-565-5576. www.bellinvito.com.
Get the ItList Newsletter
Be the first to know about Dallas' best events, contests, giveaways, and happenings each month.