Leaders from Ross Perot Jr. to Elon Musk have warned of a real estate recession and the challenge of lining up capital for new projects. The evolution of remote work has left millions of square feet of unused office space languishing as loan payments on those properties come due.
But up and down Harry Hines Boulevard between Medical District Drive and Mockingbird Lane, the real estate challenges facing the country are a faint whisper. North Texas' population and business growth are providing a bulwark against real estate headwinds, and healthcare tends to be a recession-proof, though often expensive, real estate investment. 
There are several significant projects underway—with more in the pipeline. The effect? Compounding value and synergistic collaboration. "We think that there will be future growth [in the Medical District]," says Lance Hardenburg, CEO and managing partner of Dallas-based Caddis Healthcare Real Estate. "There's vacant land that we think will continue to redevelop."
Two sizable new hospitals are already in the works, totaling around $3 billion in development. Children's Health and The University of Texas Southwestern are building a new pediatric campus via a joint venture. Solicitation documents state the project was initially estimated to cost $2.5 billion and include 532 beds and a new labor and delivery unit—Children's Medical Center Dallas doesn't currently have one. The hospital will be built between 2024 and 2028, and UTSW President Dr. Daniel Podolsky says demolition prep is already underway for the buildings that occupy the space where the new hospital will stand. 
Across the street from the existing Children's Health campus, the State of Texas is building what Texas Health and Human Services says will be a $482.5 million state psychiatric hospital. UTSW and Children's Health will provide mental health services to the 296-bed hospital, which will be called Texas Behavioral Health Center at UT Southwestern. Construction has begun and is slated for completion in 2025.
Meanwhile, Dallas County is planning a $52 million development for its Health and Human Services' Public Health Laboratory. The 75,000-square-foot life science building will be a significant upgrade from the current lab, which is in a basement. It will study infectious agents, as well as test for and monitor infectious diseases. "It's exciting to have this concentration of all health and healthcare resources so close together," says Dallas County Medical Director Dr. Philip Huang. "These are world-class facilities and institutions, so there is a lot of synergy that can happen with this center being developed."
Additionally, UTSW and Dallas ISD are partnering on an elementary school that finished its inaugural year in May. Led by Colombian family physician Dr. Roberto Gonzalez, the school received more than 500 applications for just a few dozen open spots for the next school year and a new campus is underway. The new elementary building will be directly behind the new pediatric campus, offering ample opportunities for future collaboration. The campus, which the Construction Journal says will cost around $25 million, will wrap around and attach to the existing school building. It is set to open by 2025. "Things in the area have changed. It is completely different than when I first saw it," Gonzalez says.
Because so much of healthcare is funded by the state, its support has played a big role in the investment in the city's Medical District. "Dallas is very intentional about pushing the development of this medical corridor," Hardenburg says. "Private developers are going to be involved, but that development is in part due to the support and affirmative push from the city." 
Among the private developers investing in the area is one of the largest life science REITs in the U.S., Alexandria Real Estate Equities. The company has purchased, and is replotting, 16 acres at Harry Hines Boulevard and Mockingbird Lane. Caddis is also eyeing a medical office in the area, drawn by the abundant development, despite cheaper real estate prices in other parts of Texas. 
Experts don't expect activity to slow anytime soon—despite national trends. "You certainly are not going to feel as though your development is on an island," Hardenburg says.  
Get the D CEO Newsletter
Stay up to speed on DFW's fast-moving business community with weekly news reports, interviews, and insights.
Author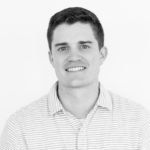 Will is the senior editor for D CEO magazine and the editor of D CEO Healthcare. He's written about healthcare…