Throughout North Texas, hospital systems are expanding and laying claim to outlying communities, building hospitals literally across the street from each other. They are continually making attempts to outdo one another with innovative technology, the most talented practitioners, the best customer service, and the latest amenities. Although competition is usually a benefit to the consumer, it can cause division as well. 
It was into that competitive environment that Ebola made its way to Dallas in 2014. In planning a community-wide response, local health system CEOs began a weekly call to discuss the disease's spread and its impact on the region. The conversations were facilitated by the Dallas-Fort Worth Hospital Council (DFWHC), an organization that has been around for more than 45 years. Competing systems put aside old rivalries and came together to create a strategy to deal with a potential Ebola outbreak. Thankfully, the spread was contained, and the disease only impacted a handful of North Texans, but the moment uncovered a collaborative spirit beneath the veneer of competition.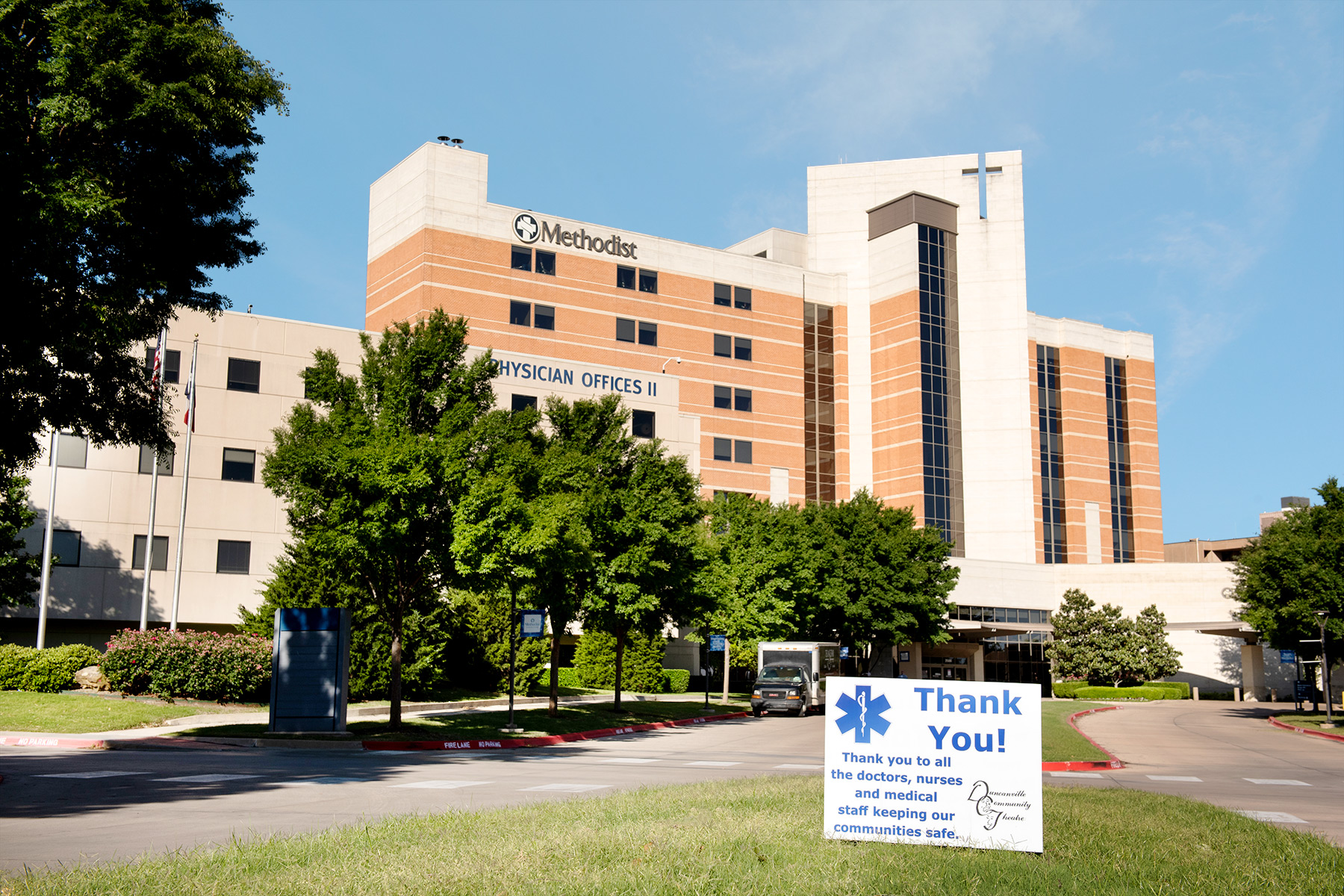 The healthcare industry, in general, attracts people who want to give back to society, but the COVID-19 pandemic has bred an unprecedented level of camaraderie and collaboration in the region. Since the beginning of the pandemic, there have been cross-system calls between multiple entities. CEOs, Chief Medical Officers, Chief Nursing Officers, and human resources leaders have virtually met to discuss best practices and breakthroughs and share resources about how best to address the pandemic.
"To me, those were not competitors on the other end of the phone," says Dr. Martin Koonsman, chief medical officer at Methodist Health System. "They were medical colleagues who were all tackling the same virus and doing their very best to keep patients and staff safe."
Weekly calls during the pandemic between health system leaders paid great dividends in treating the virus and preventing its spread. Hospitals had never faced this level of stress on their supply lines for personal protective equipment and could share and learn about how other systems were tackling the issue. In the early days, there was a lack of clarity about masking in general, highlighting the importance of a sounding board.
"There was a lot of ambiguity about how effective they were, whether or not people should be wearing them, who should be wearing them, and what type of mask," says Dr. Brett Stauffer, the chief quality officer at Baylor Scott & White Health. "People brought as much evidence as we could gather from all around the country, and we tried to collectively move together so that we were sending consistent signals."
Unique North Texas Advantage
When the government began distributing shipments of Remdesivir to the hospitals, leaders discussed how they were balancing the drug with other treatments, such as steroids and intubation. Sharing strengths and weaknesses in dealing with the disease is not part of the everyday DFWHC discourse, but the pandemic brought about a willingness to share, learn, and build relationships.
"It was very collegial, and I always left those calls feeling like I learned something new," says Dr. Andrew Masica, chief medical officer of Texas Health Resources. "We have something unique in the DFW area with a very strong regional collaborative."
During the pandemic's peak, many North Texans were afraid to call 911 and get treatment at the hospital. Local emergency operators reported a significant drop in 911 calls and an uptick in patients who died in their homes before ambulances arrived, meaning residents avoided care with deadly results. Hospital leaders compared notes on emergency statistics and worked to get the word out that hospitals were safe and had made adjustments to protect patients from the virus.
"Having health system leaders speak with a common voice about how we're deploying tests and how to use them properly has been key," says Dr. Miguel Benet, chief medical officer of Medical City Healthcare. "If we were not messaging similarly, it would create a lot of confusion, especially with the rapid evolution of information."
The hospital systems plan to build upon the relationships forged during the crisis to address future problems collaboratively. Questions about the logistics of the COVID-19 vaccine and coordination between hospitals and long-term care facilities are two areas that will benefit from increased cooperation between the systems throughout the pandemic.
"We're doing a lot more than we've ever done before," says Steve Love, president and CEO of DFWHC. "All the hospitals are realizing it's not about competition. It's about trying to improve the health of the community." 
Get the D CEO Healthcare Newsletter
Stay informed with a detailed weekly report on DFW's evolving healthcare industry.