From D CEO May 2018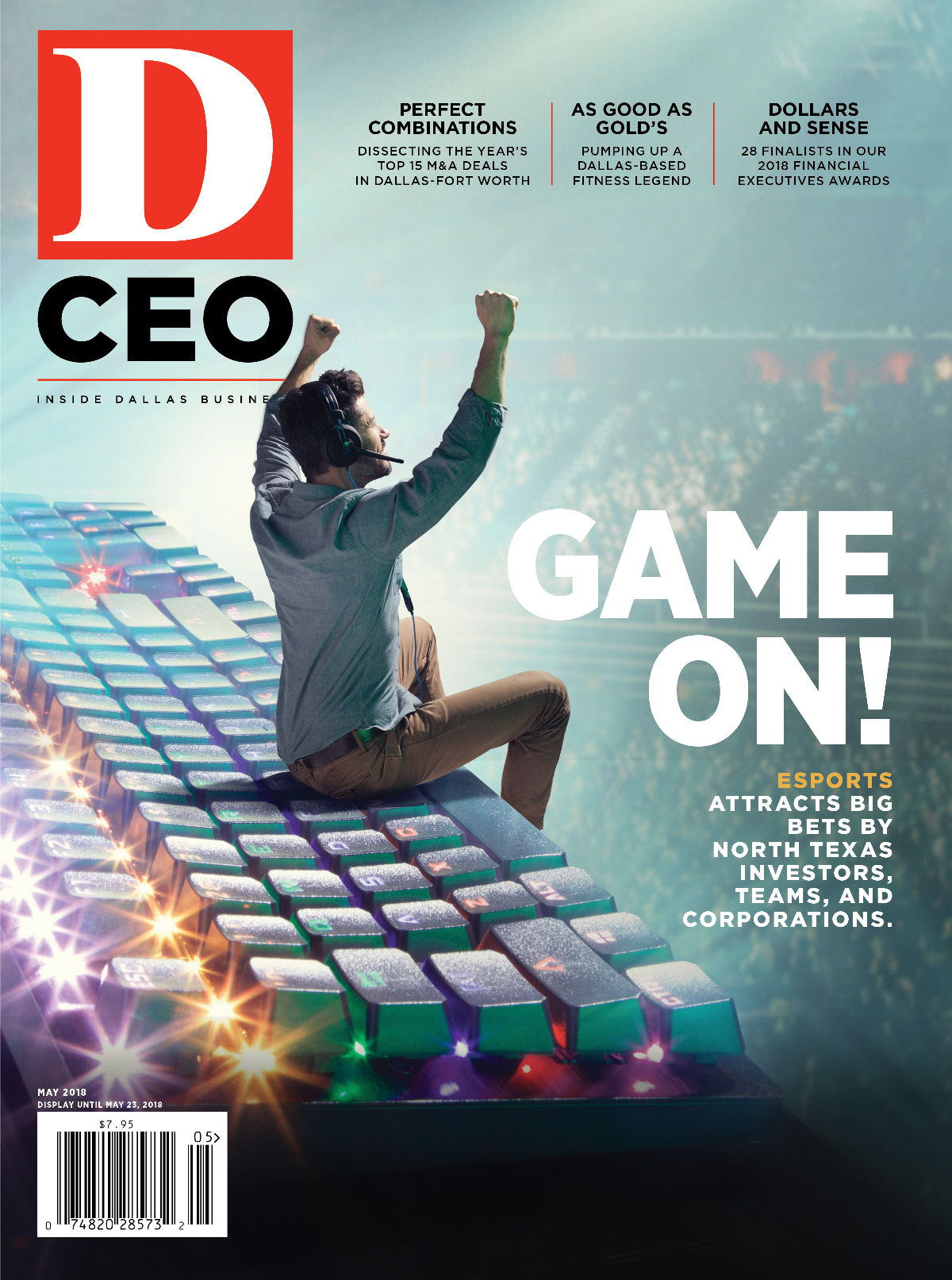 Subscribe
The word "ironman" can be associated with a number of things. It might refer to the Robert Downey Jr. superhero film franchise, or to Black Sabbath's heavy metal anthem. For Phillip Jones, president and CEO of VisitDallas, the word beckons memories of physical strain, mental toughness, and the ultimate sense of accomplishment.
Jones' journey to becoming an Ironman, the name given to competitors in Ironman triathlons, began while he attended Louisiana State University. As he saw people running in his neighborhood, he considered taking it up again. After all, he'd been a decent runner in grade school. So with a little cajoling from his wife, in 1983 he joined her in his first 5K, the Baton Rouge Corporate Cup. Despite being ill-prepared with Converse flat-soled shoes, Jones noticed he was charging past other runners, thinking to himself, "This is kind of cool!" Jones finished near 20th place, but the experience stayed with him. He's been a runner ever since.
But running is only a third of Ironman racing. While living in Baton Rouge in the late 1980s, Jones got wind of a local who'd crawled across the finish line in the early days of the event, which began in 1978. The news astounded and intrigued Jones. So he went out, bought a bicycle, and also began training for competitive swimming. His first competitions were sprint triathlons, which feature short-distance courses versus long-distance courses like the Ironman.
In 1996, Jones took a job leading the Louisiana Department of Tourism. Though his free time for bicycle training had disappeared after the birth of his kids in the late '80s, Jones seized the opportunity to return to cycling as they grew older. Getting back on the bike rekindled his desire to compete in triathlons. He joined a U.S. Masters Swimming program to round out his skill set and completed his first Olympic-distance triathlon in 2000.
From then on, Jones' progress toward becoming an Ironman sped up. After moving to Dallas to work for VisitDallas (then called the Dallas Convention & Visitors Bureau), in 2003, Jones completed his first half-Ironman in a respectable five hours and 15 minutes. He decided he was ready for a full Ironman in 2005. He opted for the competition in Nice, France, on June 25, 2006. Although it was a harrowing race for Jones, replete with a broken gear shifter on his bike, rainy conditions, and dehydration, he finished with a time of 13:23:14, and placed 598th out of 1,155 competitors. "You either love it or you hate it, and based on my experience, you'd think I'd hate it," Jones says. "But I loved it, and I was going to do another one." Since then, he has finished 18 full Ironman triathlons and 20 half-Ironman races. His highlight year was 2015, when he was selected to race at the World Championship in Kona, Hawaii.
Jones' determination for competing in Ironman triathlons directly translates to his work. As the top executive at the nonprofit VisitDallas, Jones oversaw the creation of the Tourism Public Improvement District, the Dallas Sports Commission, and the "Big Things Happen Here" branding campaign that helped the city become the No. 6 convention destination nationwide, according to the World Travel and Tourism Council. Jones says his business strategy for planning and meeting goals overlaps with his triathlon endeavors. "[Triathlons] give me the time to focus on the best strategy to pursue [VisitDallas'] goals and objectives, and at the same time, I'm doing what I love."
While his position with VisitDallas has allowed him to develop relationships with groups from all over Dallas, Jones' triathlete career has enabled him to race with people across a wide spectrum of backgrounds. "You'll see a slice of humanity in every race, old or young, short, or tall. It doesn't matter who you are or what your situation is," he says. "It's a commitment to fitness and a way of life."
Get the D CEO Newsletter
Stay up to speed on DFW's fast-moving business community with weekly news reports, interviews, and insights.