From D CEO May 2018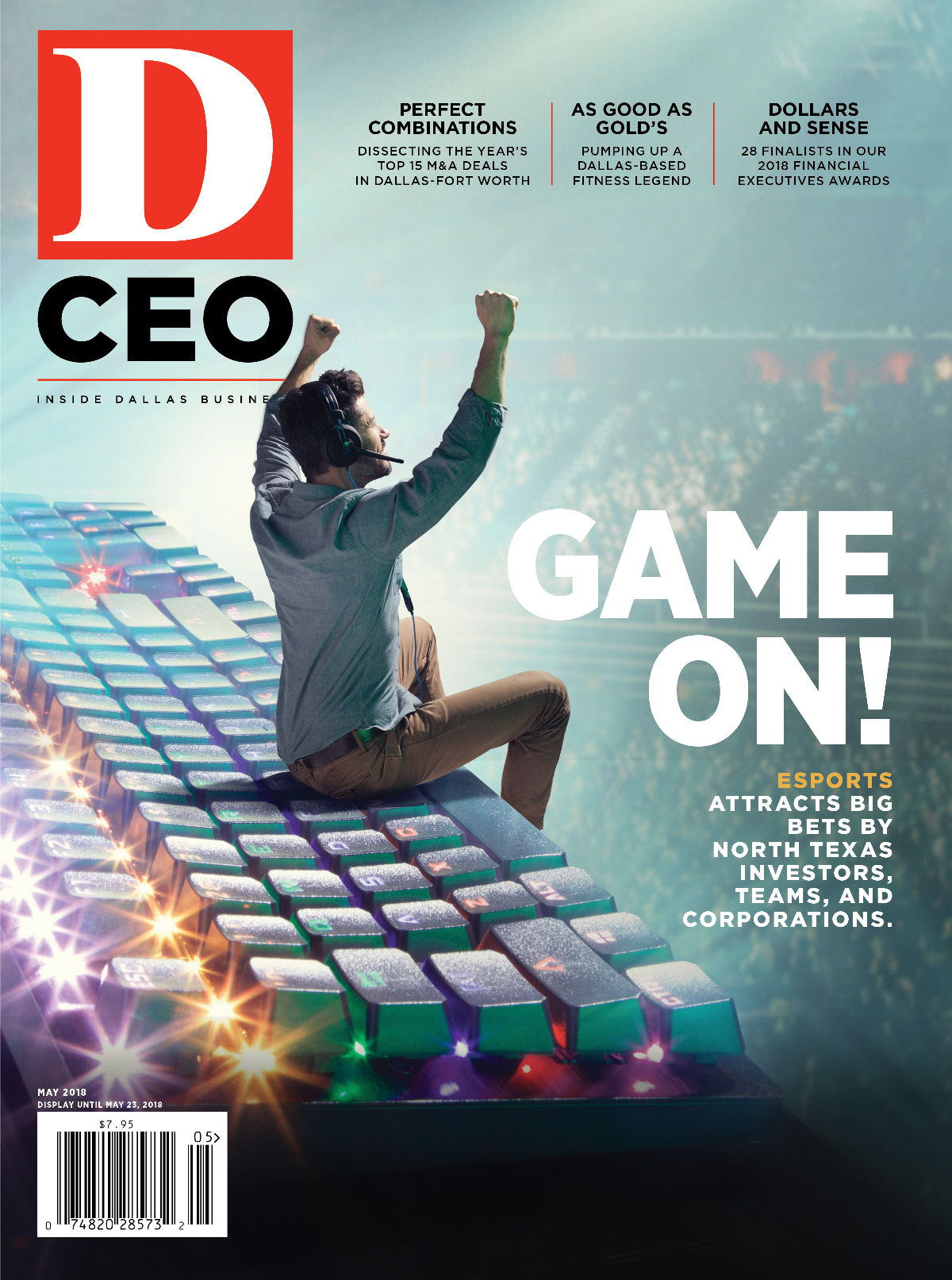 Subscribe
Texas' economy has been one of America's fastest growing for decades. The powerful engine of it all can be found in a triangle roughly formed by Interstate 45 from Dallas to Houston, Interstate 10 from Houston to San Antonio, and Interstate 35 from San Antonio through Austin back to Dallas.
Nicknamed the Texas Triangle, this region of more than 20 million people produces nearly $1.3 trillion a year in output, good enough to rank 17th among the world's economies. Employment exceeds 8 million workers—more than that of Illinois and only a bit less than that of Florida.
Roughly 10 percent of the state's land mass, the Triangle contains 70 percent of the state's population, 74 percent of its jobs, 75 percent of its real personal income, and 80 percent of its gross state product (GSP).
The Triangle's share of the state's economy has been growing for decades. Both population and personal income are up 13 percentage points since 1970. Other data only cover shorter periods but confirm the Triangle's rising economic clout, with gains of 4 percentage points for employment since 1990 and 2 percentage points for GSP since 2001.
Urban and Diverse
How did this part of Texas come to dominate the state's economy? The answer revisits some of the themes of our previous D CEO columns.
Let's start with urban dynamism. The Texas Triangle includes smaller cities like Waco, College Station, and Killeen-Temple, but much of its mojo comes from four large and fast-growing urban areas. They include the nation's fourth- and fifth-largest metropolitan statistical areas (MSAs)—Dallas-Fort Worth at a population of 7.2 million and Houston at 6.8 million. San Antonio ranks 26th at 2.4 million and Austin 34th at 2.1 million. Since 2010, all four of the MSAs have posted double-digit population growth rates.
The Triangle economy tilts toward other white-collar and typically urban sectors—wholesale trade, information, and financial services.
In our March 2016 D CEO column, we focused on why big cities sprint ahead of more rural areas. Urban density produces an environment where human creativity and cooperation flourish. Waves of innovation and entrepreneurship follow, spurring economic growth.
Urban dynamism helps explain why the Triangle has been growing faster than the rest of Texas, creating seven of every 10 new Texas jobs since 1900. In addition, it tells us why the Triangle's productivity, measured by output per worker, exceeds the rest of the state by 50 percent, supporting relatively higher incomes per capita.
The Triangle has also gained strength from the Texas economy's growing diversity. In our April 2015 column, we explained why plunging oil prices devastated Texas in the 1980s but not in 2014-15. The key has been oil's declining importance to the state's economy.
Texas still pumps a lot of oil—in fact, output hit 45-year highs in recent months. The non-energy part of the economy, however, has exploded in size. Since the hard times of the 1980s, the Triangle's big cities grew rapidly and pushed Texas toward greater economic diversity. Oil's share of state personal income fell from 25 percent in 1981, a year of high oil prices, to 9 percent of a much larger economy in 2014, another year of high prices.
Both urban growth and diversity were hurried along by the Texas Model of economic freedom, which keeps the burdens of taxes and regulations relatively low and gives the private sector the space it needs to create wealth and jobs. The Economic Freedom of North America report puts Texas second among states in economic freedom. DFW and Houston tie for second place behind Tampa Bay in a companion ranking of economic freedom among America's 30 largest MSAs.
Strength in Differences
In economic terms, the Triangle looks different than the rest of Texas. For example, the region accounts for 90 percent of the state's output of professional and business services, well above its overall share of the economy. The Triangle economy tilts toward other white-collar and typically urban sectors—wholesale trade, information, and financial services. It's also a bit above average in entertainment and hospitality.
The Triangle's manufacturing and construction are just about equal to its share of the state economy. Below the state average are transportation, warehousing, healthcare, and education. Despite the plush malls in DFW and Houston, retail trade ranks low, along with government. Agriculture and mining make the smallest contributions to the Triangle economy.
The sectoral data suggest that the Triangle's four big MSAs have many similarities, but they also vary in important ways. The differences make the Triangle an expansive and versatile economic space, the whole greater than the sum of its parts.
DFW leans toward the corporate, with strength in finance, the technology-rich information sector, and wholesale trade. Houston's more industrial, with mining and manufacturing, its two biggest sectors, making up 30 percent of the MSA's economy. Houston lags behind the state average in finance and information.
DFW and Austin are also strong in manufacturing, although each specializes in producing different products than Houston. Despite its big Toyota plant, San Antonio relies less on factory output.
San Antonio is the only Triangle MSA to do better than the rest of the state in retail trade. The MSA is also strong in healthcare and finance, and its government sector is actually larger than Austin's. Proximity to the Eagle Ford deposits gives San Antonio a sizeable energy sector.
In Austin, four white-collar sectors—finance, professional and business services, wholesale trade, and information—account for more than 45 percent of the economy. These sectors make up about the same share of the DFW economy, suggesting that the two MSAs, 200 miles apart along I-35, are similar enough to generate a healthy rivalry.
For the most part, such rivalries are muted because each Texas Triangle MSA has its own economic identity and outward orientation. DFW developed the most diverse economy, with extensive links to the broader U.S. economy. As the global energy business' indisputable leader, Houston focuses its economy on oil and gas. San Antonio's retailing, tourism, and healthcare trade on deep connections to Mexico. Austin concentrates on technology. All these MSAs come together to make the Texas Triangle into an economic powerhouse.
---
W. Michael Cox is founding director of the William J. O'Neil Center for Global Markets and Freedom at Southern Methodist University. Richard Alm is writer-in-residence at the center.
Get the D CEO Newsletter
Stay up to speed on DFW's fast-moving business community with weekly news reports, interviews, and insights.