Caddis Healthcare Real Estate is making a name for itself in senior housing and as a national acquirer of healthcare real estate.
In January, the company closed $78 million in new acquisitions and developments—the biggest month in its history.
Caddis, founded in 2007, began developing real estate for Medical Edge Healthcare Group. Caddis has since grown into the ninth-largest healthcare developer in the U.S., according to Modern Healthcare.
Texas Health Resources acquired Medical Edge in December 2010, when Caddis had already begun to expand and diversify by building medical office buildings, post-acute hospitals, and surgery centers.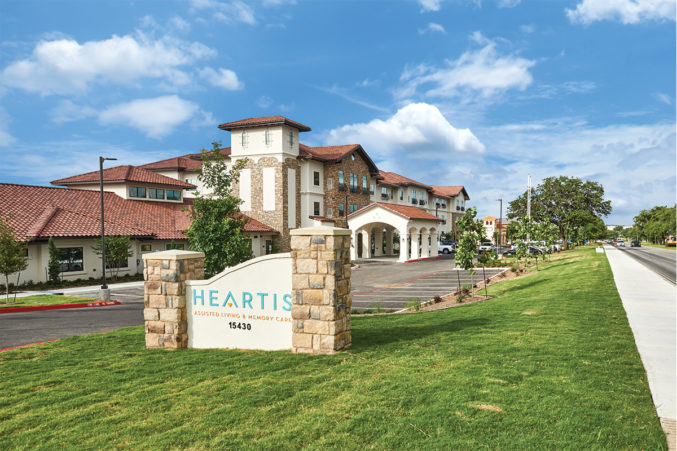 "Healthcare has a complexity that tends to keep the lightweights out," Caddis executive vice president of development and partner Jud Jacobs says. "It's a barrier to entry, and we thrive on that. We like the complexity."
The company, which has 60 employees, is based in Dallas with satellite offices in Atlanta, Houston, and Phoenix. It's the preferred developer for Memorial Hermann, the largest nonprofit health system in Southeast Texas with 15 hospitals. Caddis has worked for a variety of big-name healthcare systems.
Its projects have included the development of micro-hospitals, an emerging trend in healthcare, for a joint-venture entity. Micro-hospitals typically have eight to 10 short-stay beds and provide a limited menu of emergency services.
In Dallas-Fort Worth, Caddis is developing a 175-unit senior housing complex in Bedford and recently bought medical office buildings in Frisco and Flower Mound. And there's more Texas work in the pipeline as it plans to build medical office buildings in Frisco and El Paso.
Outside of Texas, Caddis has projects under construction in Atlanta, Chicago, Milwaukee, and Phoenix. The Phoenix project is a psychiatric hospital and the other deals are senior housing communities. It also recently bought a fully leased medical office building in Buckhead, a trendy area of Atlanta, and has buildings under contract in Greensboro, North Carolina, and Surprise, Arizona.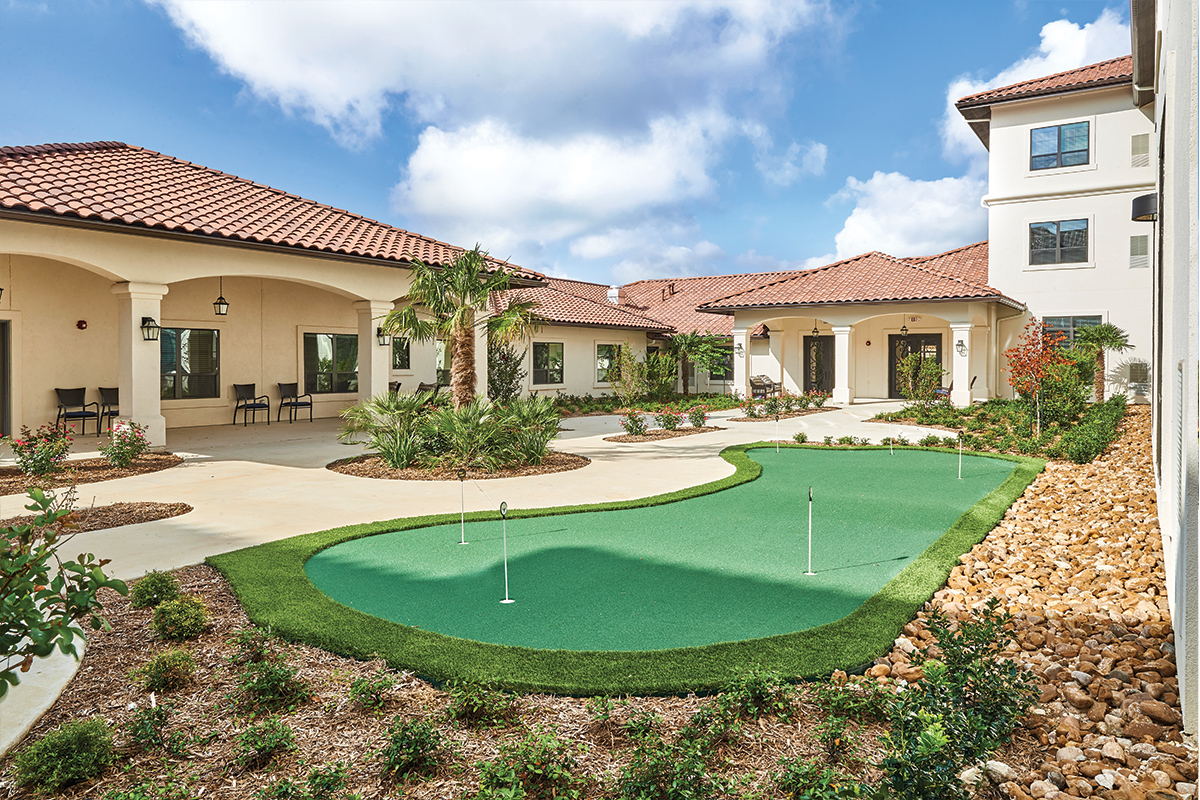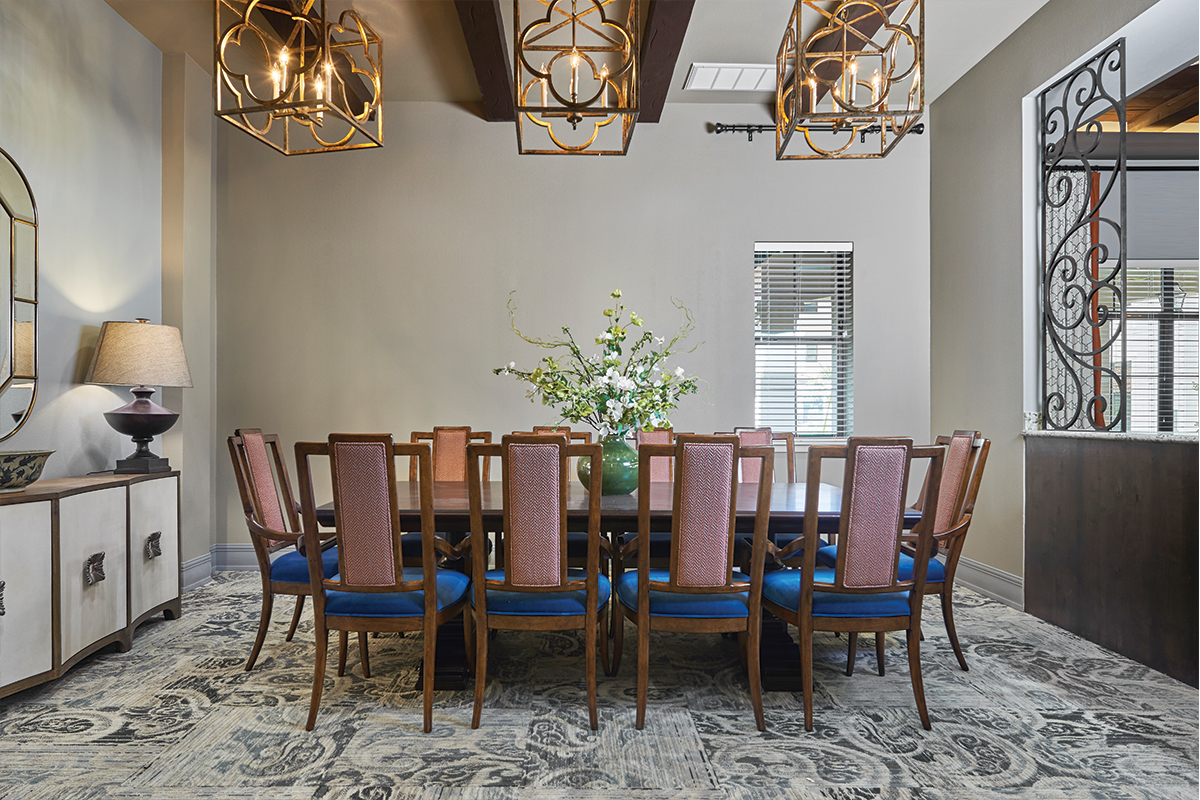 Caddis created a platform of senior housing called Hartis, which has developed 19 facilities.
Growing Its Heartis Brand
In 2011, Caddis invested in a senior housing project called Orchard Park in Murphy, near Plano, in a joint-venture deal. The facility, now called Lynridge, launched the company's foray into senior housing. Its first solo senior housing deal soon followed in Conroe, called Memory Care Conroe.
"We realized we had a good acumen in the senior healthcare space and decided we liked it enough to do it on our own," Caddis co-founder and CEO Jason Signor says. By 2013, Caddis had created its own platform for senior housing called Heartis. Since then, Heartis has developed 19 senior housing facilities and has retained 18 in its portfolio for a total of 2,000 units and 1,000 Heartis employees.
"It's unique in that we operate similar to how a Marriott or a Holiday Inn operates," Signor says. "We own the brand, the brand standards, the operations, and the real estate. We outsource the hiring and management to a third party, which allows us to get out of the HR business."
With the aging baby boomer population, Caddis expects a long runway for the brand.
"We see a lot of demand for senior housing, and these new residents will expect a high level of quality and service," he says. "Our senior housing communities are places to live well; they are not places to die. We think every day about how we are going to capitalize on that trend."
Acquisitive Future
In November 2017, Caddis formed an investment fund with approximately $130 million in committed capital to acquire healthcare real estate assets. To date, it has placed roughly $75 million of equity into 15 medical office buildings across the U.S. and leveraged the portfolio with roughly $100 million in debt. Caddis still has about $55 million of remaining commitments to purchase future medical office buildings and will likely keep the portfolio leveraged at about 55 percent loan-to-value.
It is continuing to raise equity for the fund and hopes to raise another $200 million over the next two years.
With healthcare assets known for being recession-resilient, the sector is attracting new investors, Signor says. Caddis plans a long-term real estate play—holding assets and building relationships as the space becomes commoditized, he says.
The company's total portfolio of healthcare properties is currently valued at more than $1 billion.
"There's no real differentiation on the capital side, but there is a real differentiation on the relationship and service side, so we've switched our business plan to be a long-term owner of the asset," Signor says. "We want to maintain the relationship into perpetuity. We'll keep retooling our capital and our team to serve [our customers'] needs. Whether it is outpatient care today, or something completely different tomorrow, we will be able to adapt."
Get the D CEO Newsletter
Stay up to speed on DFW's fast-moving business community with weekly news reports, interviews, and insights.