From Summer 2008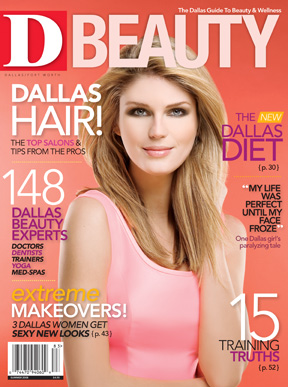 Don't
Don't set unrealistic goals.
Guess what? Training for a week doesn't yield model-in-the-magazine results. "Unrealistic goals can increase the likelihood that you will get discouraged and quit." —Larry Cooper, Larry North Fitness
Don't train without direction.
When you want results, winging it just won't cut it. Time spent in the gym should be focused on exercises that will give you the results you're after, rather than spent wandering from machine to machine. —Cecil Hightower, Telos Fitness Center
Don't lift too much weight.
Lifting too much is a major cause of bad form in the gym. Drop the weight and focus on form. —Todd Blackard, Healthy Images Training Studio
Don't forget your water.
"With the temperature getting ready to heat up, proper hydration is a must." —Jason Lazar, Lazar Training Systems
Don't believe that cardio is the end-all when it comes to weight loss.
"Understand the value of strength training. … It's a more powerful tool and gives better results." Go for a balance of cardio and strength training. —Cecil Hightower, Telos Fitness Center
Do
Show up.
"Showing up is the key to long-term success." Even if you can't do your entire workout, don't blow it off. Doing something is generally better than doing nothing at all. —Larry Cooper, Larry North Fitness
Stay away from the scale.
Measurements give a more accurate reading of progress. —Todd Blackard, Healthy Images Training Studio
Be consistent.
"Particularly for someone who's in their 50s, like I am, you have to just ease into exercise and be consistent." Stopping and starting can lead to injury and will not help achieve goals. —Sherry Simmons, Lady Trainers To Go
Streamline your workout.
Why do three specialized leg exercises if you can do one catchall and get the same results? You can reap benefits faster by taking out all the fluff and focusing on exercises that will help you reach your goal. —David Whitefield, Energy Fitness
Work big muscle groups.
"Think of your muscles as calorie-burning entities. Larger muscles burn more calories, so you always want to be activating the large muscle groups." Think squats and hamstrings.
—David Whitefield, Energy Fitness
Do have fun!
"Exercising should be enjoyable. Don't make it too difficult. If you dread going to the gym, you won't go." —Jason Lazar, Lazar Training Systems How To Find the Right Trainer
Good advice from Mark Madole of The Studio
Do your research.
Think of your body as your business. Would you hire someone to work for your business without doing an extensive interview?
Get references.
Call and talk to people who have experience with the trainer, whether they were a client, co-worker, or boss.

Try before you buy.
Have the trainer put you through a workout and see how you get along. Is the chemistry there? Is the trainer always answering his cell phone, or is he concentrating on what you're doing?
Re-evaluate.
If you're not getting the desired results, don't be afraid to change trainers.
Get our weekly recap
Brings new meaning to the phrase Sunday Funday. No spam, ever.