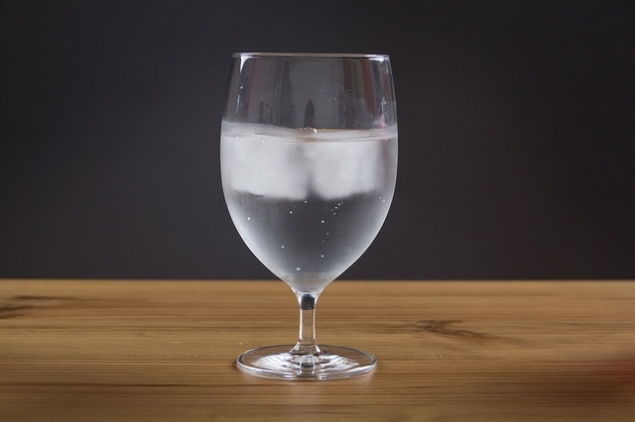 This morning a St. Paul Place corner-office-dwelling FrontBurnervian passed along a public meeting notice he received at his Uptown condo. It concerns a request by a McKinney Avenue landowner to have the city officially prohibit the use of groundwater found below property between Leonard and Fairmount streets.
You see, about 28-30 feet down is a "perched shallow groundwater unit" that's been affected by the chemical compound benzene at an unsafe level, so the water shouldn't be considered potable. The contamination apparently was slowly released over time from the tank system of the Shell gas station right across Leonard.
Because this magazine-founding FrontBurnervian lives within a half-mile of the site, he had to be invited to a public hearing scheduled for December 29 at Reverchon Recreation Center. It amused him that such a formality was necessary since who in the neighborhood was going to argue that the water should be considered potable? Who's going to want to drill a well in Uptown Dallas anyway?
I shared in his amusement, so I set about trying to determine what possible sense there could be in such municipal requirements. I discovered this description of the purpose of Municipal Setting Designations (the official name for the specific sort of prohibition ordinance the city is considering) as established by the state legislature in 2003.
The reason a property owner would seek an MSD is so he or she won't later be required by the Texas Commission on Environmental Quality to clean up that water. If a property owner can show that the groundwater exists in a place where water wells aren't being used anyway (like the middle of a city with an established safe drinking water system), he can get an MSD, and then he or she or whoever might buy the property in the future doesn't have to sweat the possibility of decontamination costs.
Still, why do the neighbors need to be bothered? It's in case any of them believe that the groundwater poses a threat to the health of those in surrounding properties.
But I'm going to set the over-under on attendance (other than the applicant and whatever poor city hall functionary is required to attend) for this meeting at 1.
Get the D Brief Newsletter
Dallas' most important news stories of the week, delivered to your inbox each Sunday.