Hot Property: A Transformed 1950s Duplex in Greenway Parks
The architect behind rise nº1 did it, so you know it's good.
What will you do with 5306 Glenwick Lane? In 2017, you can do a lot of things! You could purchase the stunning example of a to-the-studs renovation and use the duplex as an investment property. You could choose one side to call your own and save the other for in-laws, or rent it out Airbnb-style. (Dallas bachelorettes will be eternally grateful.) Or you could throw caution and traditional single-family-home living to the wind and occupy both units, decorating them as starkly different as the two overarching sentiments on Taylor Swift's latest album. It's up to you!
But there are some certainties about the Greenway Park duplex's future. The eight-foot, waterfall island of each kitchen will be the heart of the bright, white home, with the sweet, Southern back porches coming in at a close second. The random shower head in the middle of the master bathrooms will throw people initially, but they'll surely get used to it.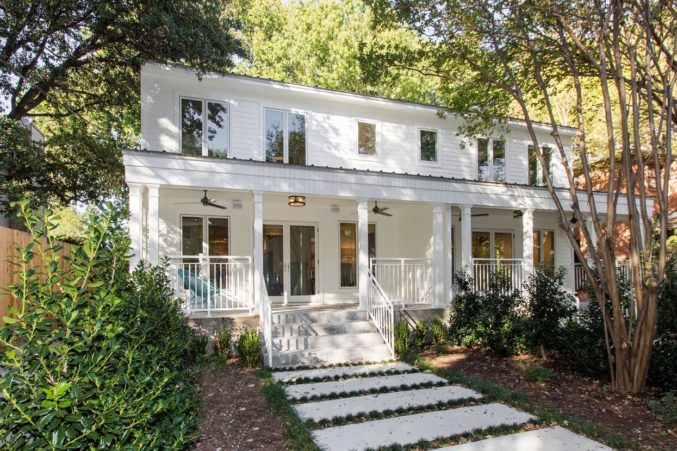 And the owners will always feel a sense of connection with rise nº1, conveniently located just two blocks away in Inwood Village. The duplex remodel and one of Laura Bush's favorite restaurants both share the same architect in South African Rodney Austin, whose Dallas-based firm has been responsible for high-end residential and hospitality projects everywhere from Aspen, Colorado to the One&Only Palmilla in Los Cabos.
That's one heck of a fun fact to put on an Airbnb listing.
SaveSave
SaveSaveSaveSave
SaveSave
SaveSave
SaveSave
SaveSave
SaveSave