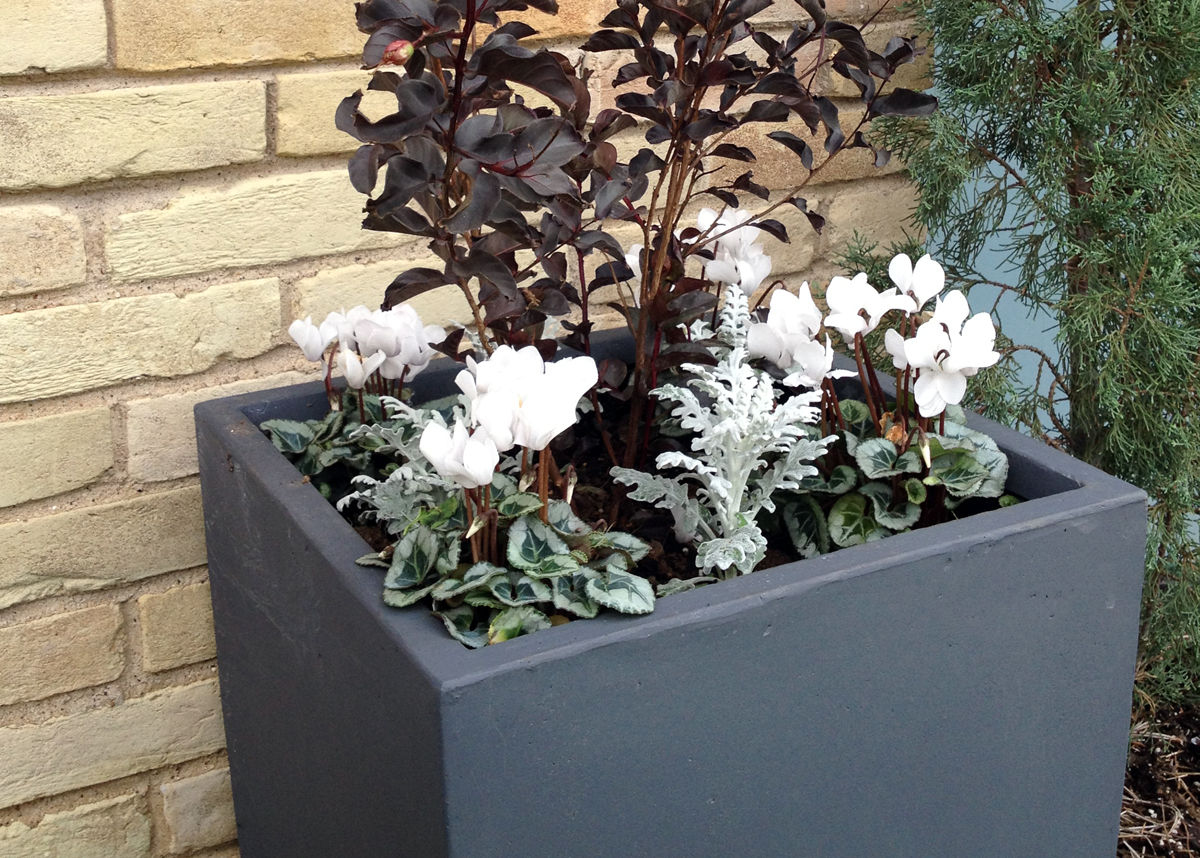 In The Garden: Ebony Makes A Subtle Splash
Black isn't always bad in the garden.
Creating harmony within chaos in a garden setting can be accomplished through creating anchors for your eyes. A resting place, if you will. Sometimes these anchors are specific features, such as statues, fountains, or pergolas. Sometimes the anchor can be a specific color. Ebony, or black, is one of my favorite garden anchor colors. You might be thinking "Black? What a horrible choice for a garden!" However, using ebony as an accent or anchor color in a garden can bring about a very soothing effect. It's both sophisticated and calm and allows your plants to be the star of the show.
Ebony makes the perfect backdrop for both neutral and strong colored blooms. Whether it's pottery, a stained arbor, painted garden wall, or other landscape feature, it will make all the surrounding green seem. . .more green. The chartreuse foliage of creeping Jenny or sweet potato vine becomes electric when paired with ebony. Silver foliage plants, such as artemesia, will shine against an ebony backdrop. Flowers with tones of blue or purple become even more vibrant and white flowers practically glow. It's amazing what a deep neutral such as ebony can do for your garden.
Ebony foliage plants can also provide much needed structure in the garden. Black Diamond crapemyrtles, black mondo grass, ebony colored heucheras and more offer up stunning contrast.
If you're not sure about using ebony or black in your garden, give it a test run: Try grouping a few of your favorite plants next to ebony colored pottery or features the next time you're at your local garden center. Shades of ebony and black complement both traditional and contemporary landscape and home architecture styles.