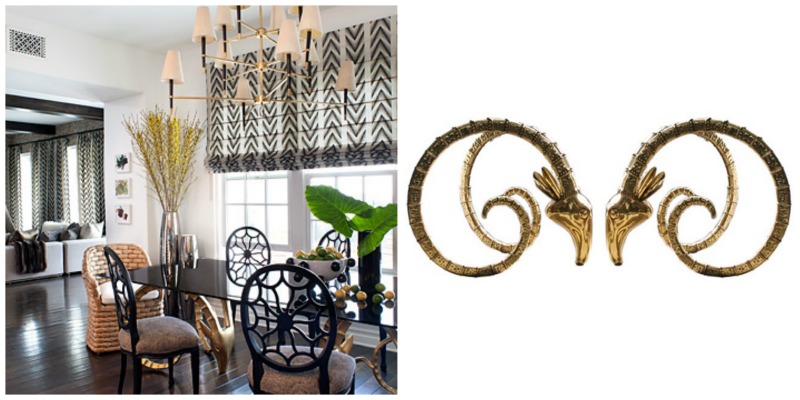 Dine Like a Kardashian (Sorta)
With a little help from Morgan Allen Designs.
This morning, I was doing a little "research" and checking out the pictures of Kourtney Kardashian's home in the latest issue of InStyle. As I was oohing and ahhing over her bold use of black-and-white stripes and her touches of boho-chic (this space just single-handedly inspired a color palate for my in-progress master bedroom), something in her dining room caught my eye: that fabulous gold ram table base.
Not only is it a stunning and unusual foundation for a dining table, it looked strangely familiar. Then I remembered seeing a nearly identical set at Morgan Allen Designs, the new home furnishings shop in the Design District. If you, like Kourtney, are an Aries with an eye for design, or you simply love having oversized animal renderings supporting your furniture, get ready to pony up: They'll set you back $20,000.
If that's just a smidge outside of your price range, stop by the store today through Sunday, when they're having a storewide sale. I can't promise that the rams will be on markdown (or won't have already been snagged), but you'll find plenty else to check out in their revamped warehouse space.