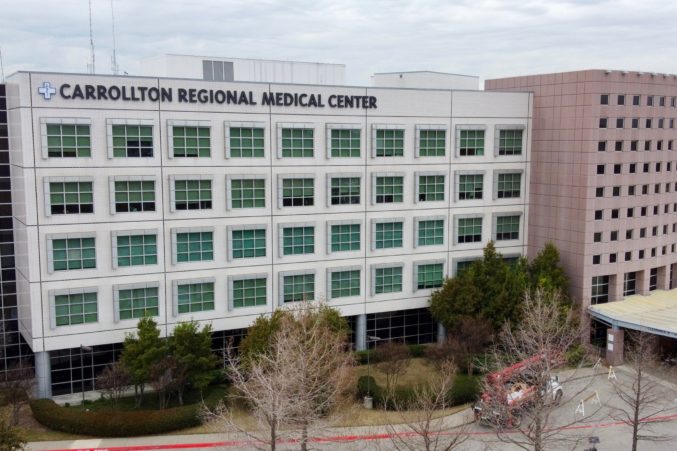 Introducing Carrollton Regional Medical Center
Hospital Operator Sana Healthcare plans to focus on physician and community partnerships in the region.
Sana Healthcare announced it would be operating what was Baylor Scott & White Health – Carrollton in November, but the company began operating what is now Carrollton Regional Medical Center this month. The hospital will focus on physician and community partnerships in the region.
Sana Healthcare has found its niche in operating hospitals in mid-sized to large markets, and was founded by Dr. Krishna Surapaneni, a physician entrepreneur who founded hospital service companies in the U.S. and academic medical centers and hospitals internationally.
"We are extremely fortunate to have the opportunity to be involved with a hospital that has such an excellent medical staff, dedicated employees and a commitment to quality," said Surapaneni via release.
Sana appointed Susan Watson to be Chief Operating Officer. Watson has been a hospital administrator at the hospital for 18 years. "I am extremely excited about this new beginning at Carrollton Regional as we grow and continue to expand services that will better serve our local residents," said Watson via release.
The is the second rebirth of a former Baylor Scott & White Health hospital in one of Dallas' nearer of suburbs. The former Baylor Garland facility is on its way to becoming an additional Veterans Administration hospital after it clears final administrative hurdles. As growth has expanded northward to Frisco and beyond, these inner-ring facilities often lack the patient load and payer mix to be profitable.
Metrocrest Hospital Authority owns the hospital and medical office buildings onsite. "Sana Healthcare shares our vision of maintaining and growing a true community hospital to serve one of the fastest growing areas of North Texas," said Charles B. Heath, Chief Executive Officer via release. "Sana executives bring decades of senior level experience to this opportunity and have a vision for utilizing and expanding services at the hospital."