Terri Hodge, Convicted Felon, Will Teach People How to Harvest Votes
The Dallas County Democrats really know how to pick em.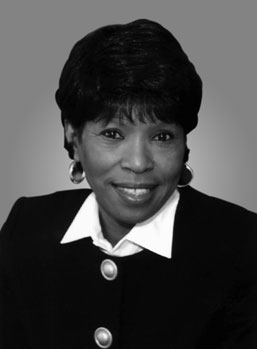 This Saturday, the Dallas County Democratic Party is putting on something called BITHOT 2017. That stands for "blue in the heart of Texas." It's described as a "forum for sharing experiences, ideas and plans to empower Democrats in the North Texas region." So far so good. But have a look at the agenda. In particular, look who is manning table No. 3 during the 12:30 small group breakout sessions. None other than Terri Hodge will be holding forth on "Building Better Vote-by-Mail Results."
Hodge, you'll recall, was a state rep until she was convicted of federal tax evasion and forced out of office in 2010 (see: Don Hill, Brian Patashnik, et al.). Which, whatever. She took bribes. So what? That shouldn't disqualify her from sharing her expertise with local Democrats on the subject of increasing mail-in votes. Right? Not so fast.
Take the time to read this Jim Schutze story from 2002, before Hodge was convicted of taking bribes (cheap rent and other considerations) in exchange for supporting a Dallas developer and then convicted of a felony. Schutze doesn't say that Hodge broke the law to harvest mail-in votes. No, no, no. It's just that she — well, read the story. "Building Better Vote-by-Mail Results." Indeed.