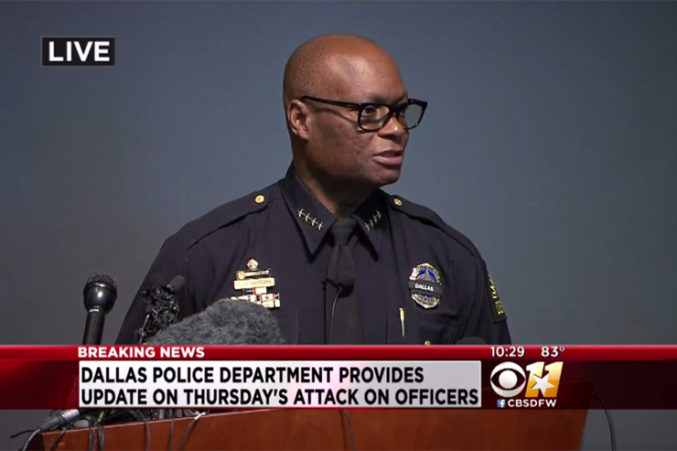 Chief Brown Just Told Lawmakers Exactly What They Need to Hear About Policing in America
He explained what underlies the escalation of police brutality in this country.
Speaking at a news conference a couple of hours ago, Dallas Police Chief David Brown laid out what he thinks underlies the escalation of police brutality and instances of police homicide in this country. In short, "We are asking cops to do too much," the chief said. He continued:
"Every societal failure, we put it off on the cops to solve" said Brown. He listed mental health, drug addiction, loose dogs, failing schools as problems the public expects 'cops to solve.'
Watch and share the video.
UPDATE: NPR has more from Brown's very candid, pull-no-punches press conference.