Since Klyde Warren Park is moving forward with its planned ice rink, it feels like the powers-that-be are running out of usable real estate, what with the dog park, the children's area, the performance stage, the putting green, ping-pong tables, the t-shirt cannon firing range, the Bonnie and Klyde improv troupe's theater, and so on. Since my window overlooks Klyde Warren, I've spent a fair amount of time looking down at it and assessing the situation. And — I think — I've come up with a solution.
Klyde Warren Park needs to add another park.
Hear me out. Do you need sun to play ping-pong? Or putt golf balls? Or eat sushi? Or climb on a jungle gym? Or read a book? Or go ice skating? Or listen to Robert Wilonsky talk? Or whatever? No, no, no, no, no, no, no, and (depending on exactly whatever entails) probably not. Right? So you stack another park on top of the park that is already there, supported by 150 to 200 mostly unobtrusive concrete pillars, along with a series of steel support beams. You'd probably only have to close the park for, like, six months, a year tops. I'm not an architect, at least not a professional one. But I've sketched out what this will look like. I think you'll find my solution both elegant and attractive.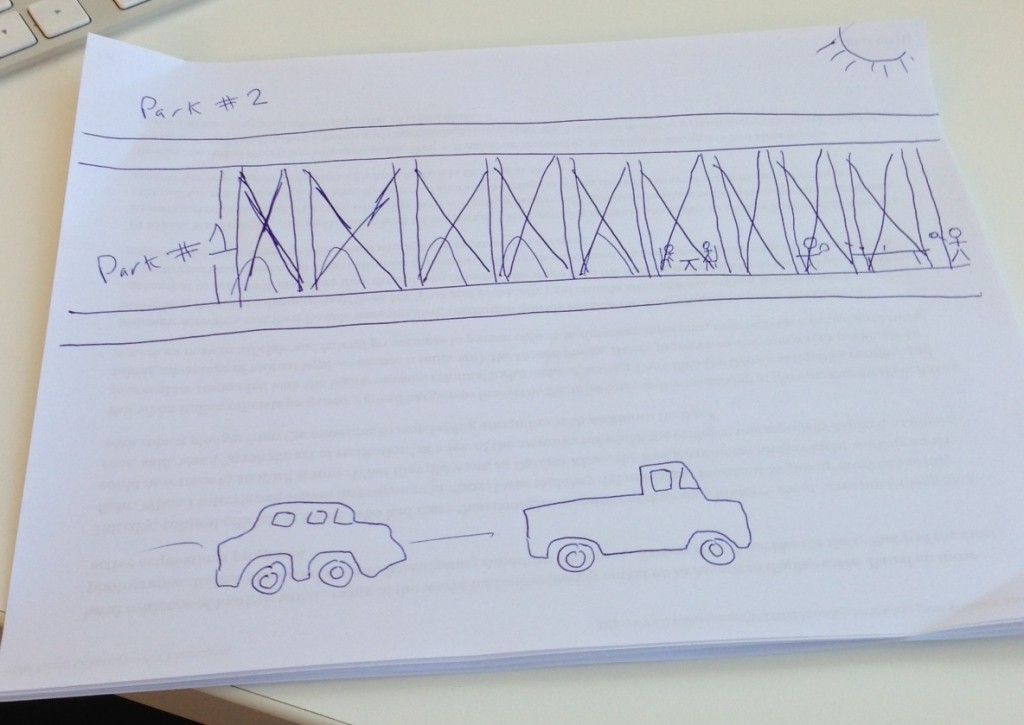 Get the D Brief Newsletter
Dallas' most important news stories of the week, delivered to your inbox each Sunday.