Happy Fourth of July! Raise a glass and enjoy your day off.
Get into the spirit of the day with a red, white, and blue cocktail featuring Van Gogh Vodka.
RWB SPIKED LEMONADE
1/2 oz. grenadine
1/2 oz. blue curaçao
1/2 oz. lemonade
1-1/2 oz. Van Gogh Vodka
Crushed ice
Preparation: Combine crushed ice with grenadine and 1/2 ounce Van Gogh Vodka, add to the bottom of a highball glass. Combine crushed ice with lemonade and 1/2 ounce Van Gogh Vodka and place in glass on top of red layer. Combine crushed ice with blue curaçao and remaining 1/2 ounce of Van Gogh Vodka and place in glass on top of the white layer. Garnish with blueberries and mint.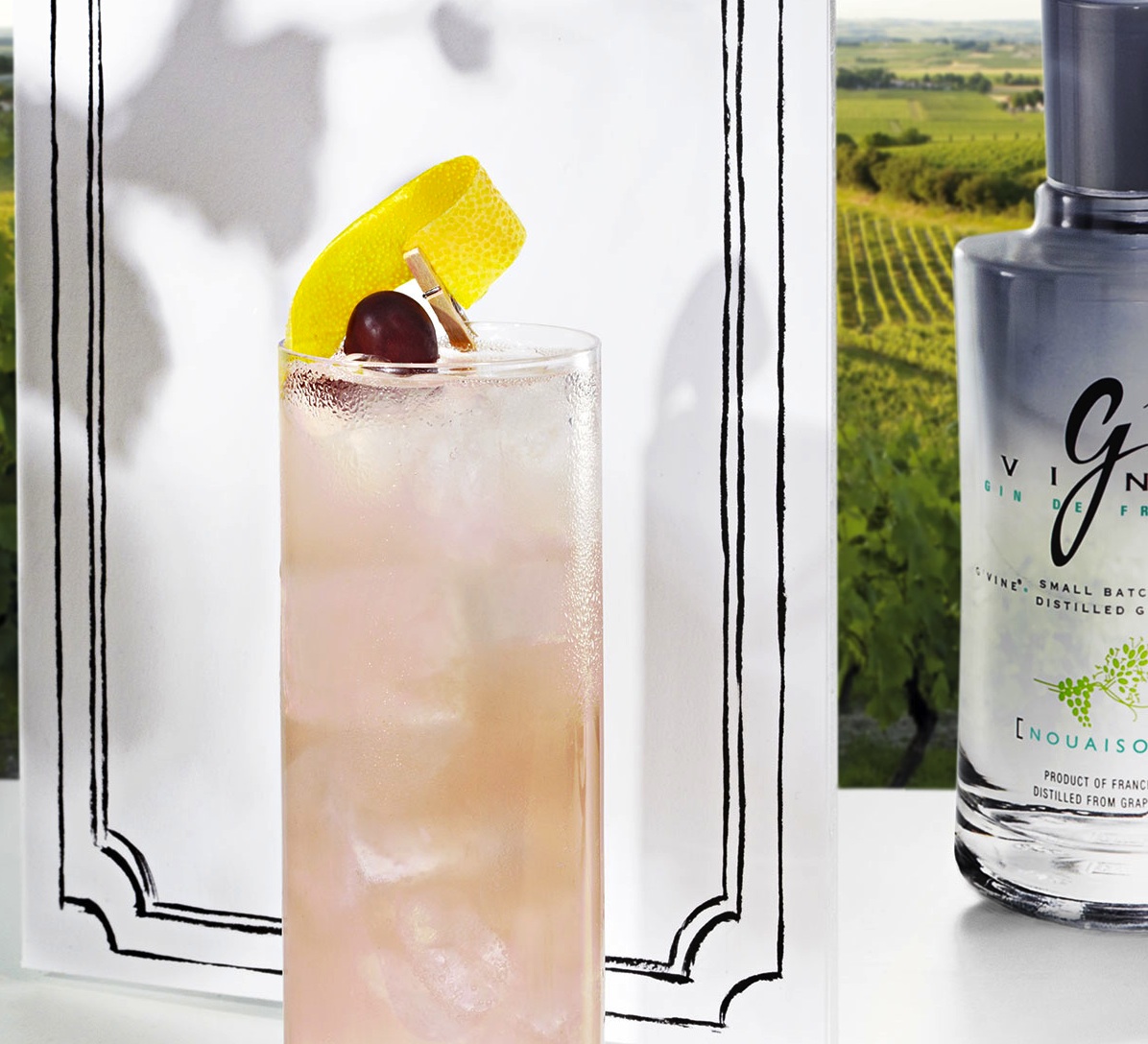 Floral, spicy, and slightly earthy, grape-based G'Vine Gin Nouaison combines 14 botanicals, including bergamot, java pepper, sandalwood, vetiver, and plum, for an aromatic, complex, elevated gin ideal with your favorite tonic or in juicy summer cocktails.
GRAPES OF WRATH
Created by Sean Mc Clure (Le Bernardin NYC)
2 oz G'Vine Gin Nouaison
½ oz blackcurrant juice
½ oz fresh lemon juice
10 red grapes
1 tincture of mint bitters
2 oz Fever Tree bitters lemon soda
Preparation: Combine the grapes, lemon juice and blackcurrant in a shaker and muddle. Add Nouaison, the mint bitters, and ice. Shake vigorously and fine strain into a highball glass filled with ice.
Top with the bitter lemon soda and garnish with a pick with 3 red grapes on it.
If you love smoky mezcal, and spicy cocktails like I do, add it to your favorite grapefruit soda for a cocktail that melds sweet, spicy, smoky and bitter together.
MONTELOBOS PALOMA
½ part Montelobos Mezcal
½ part Ancho Reyes Chile Liqueur
3 parts grapefruit soda
Squeeze of lime
Preparation: Using a lime wedge, wet the rim of the glass and salt half of the rim.
Add ice, Ancho Reyes, Montelobos, and grapefruit soda.
Squeeze wedge of lime and discard.
Garnish with a thin grapefruit wheel.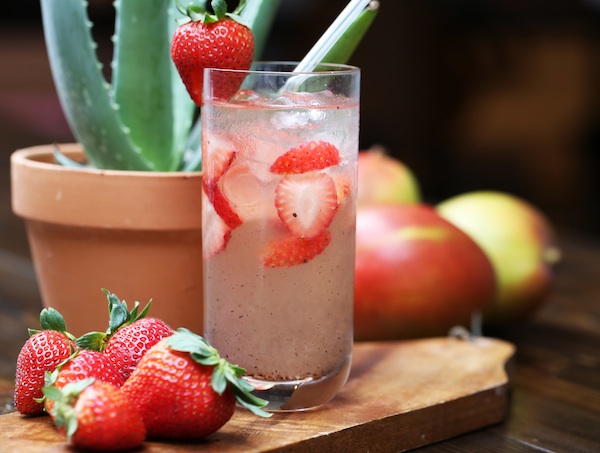 Add a little detoxification to your cocktail with the new detoxwater produced with bioactive aloe water enhanced with electrolytes and vitamins, thought to support healthy digestion and nutrient absorption. The celebration just got a little healthier.
STRAWBERRY MANGALOE
Ingredients:
2 oz Flor de Cana 4yr Extra Seco Rum
4 oz Mangaloe detoxwater
2 oz Strawberry Puree
1 oz Agave Syrup
Seltzer
Preparation: Add all ingredients except sparkling water into a Collins glass with crushed ice. Top with seltzer.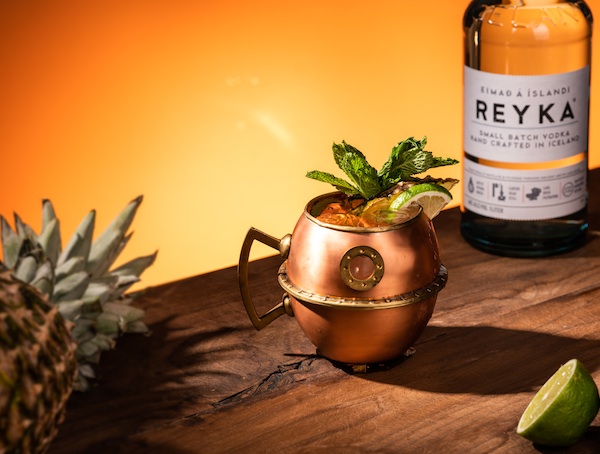 As a good Moscow Mule is always a welcome addition to a party menu, consider this option from Iceland's favorite vodka, Reyka.
PINEAPPLE MOSCOW MULE
2 parts Reyka Vodka
2 parts Pineapple juice
1 part Lime juice
4 parts Top Ginger beer
Add all ingredients except ginger beer to a Moscow mule cup. Stir to combine. Top with ginger beer and garnish with a pineapple slice and sprig of mint.
America's first bottled bourbon, family-owned Old Forester melds with Hibiscus tea for a cocktail that is pretty in pink.
Ingredients
HIBISCUS PUNCH
1.5 oz Old Forester Signature 100 Proof
1.5 oz Hibiscus Tea, brewed, unsweetened
0.5 oz Old Forester Oleo-Saccharum Syrup
0.5 oz Pineapple Juice
Mint
Preparation: Combine all ingredients in a shaker with ice. Shake until cold. Strain into Collins glass with fresh ice. Garnish with mint sprig.
Get the SideDish Newsletter
Dallas' hottest dining news, recipes, and reviews served up fresh to your inbox each week.