Many have claimed to be the inventor of the classic margarita, like Dallas socialite Margaret Sames, who is noted to have created the cocktail for her friends visiting her getaway home in Acapulco. Or was it Carlos "Danny" Herrera at his restaurant Rancho La Gloria, halfway between Tijuana and Rosarito Beach, Mexico in 1938, who created the cocktail for a former Ziegfeld dancer? Or was it Pancho Morales who says he in­vented the Margarita in the summer of 1942 at the now-closed El Paso restaurant Tommy's Place?
Whoever it was, we are thankful for the first person who mixed together tequila, orange liqueur, and lime. For National Margarita Day, we raise a glass to the inventors and the mixologists that continue to inspire. Here are few recipes to toast the day. (A few spirit selections were sent for editorial consideration.)
That first margarita Margarate Sames made consisted of two parts Blanco tequila, one part Cointreau, and one part lime. For this easy, effortless version I like Patrón Silver Tequila, shaking the cocktail over ice until very cold, and straining into an ice-filled rocks glass, with a salted rim of course.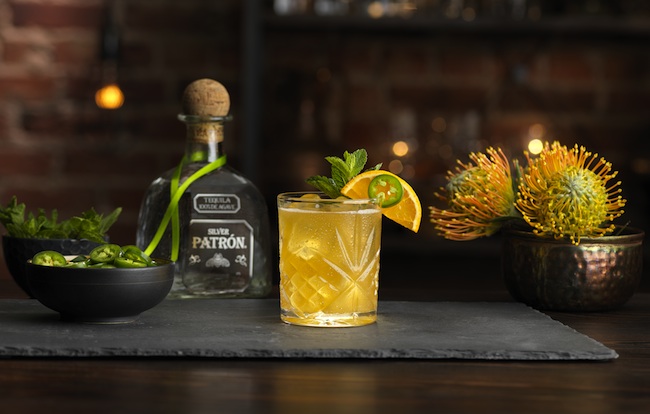 For two nontraditional options, these light and refreshing cocktails are ideal as we head into spring.
PASSION FRUIT MARGARITA
Created by Aaron Joseph, Baltimore
1.5 oz Patrón Silver
.5 oz Patrón Citrónge Orange
.75 oz Spiced passion fruit syrup
.5 oz Lime juice
+ Orange wedge, jalapeño coin and mint sprig for garnish
Preparation: Combine liquid ingredients in a cocktail shaker and shake with ice to chill. Strain onto fresh ice in a double old-fashioned glass. Garnish with mint sprig, jalapeño slice, and orange half-moon.
EN TU MARCO
1 part Herradura Silver Tequila
½ part Domaine de Canton Ginger Liqueur
Squeeze of lime
¼ part agave
2 cucumber slices
4 mint leaves
Ginger Beer
Preparation: Muddle cucumber and mint leaves in a mixing glass. Except for the ginger beer, add all ingredients with ice. Shake until very cold. Strain into a tall Collins glass with fresh ice. Top with ginger beer. Garnish with cucumber and mint leaves.
I often prefer Reposado tequila in my cocktails, as the touch of aging (2 to 11 months) adds depth and richness to the sweet, floral agave notes of the tequila while maintaining the freshness of the fruit.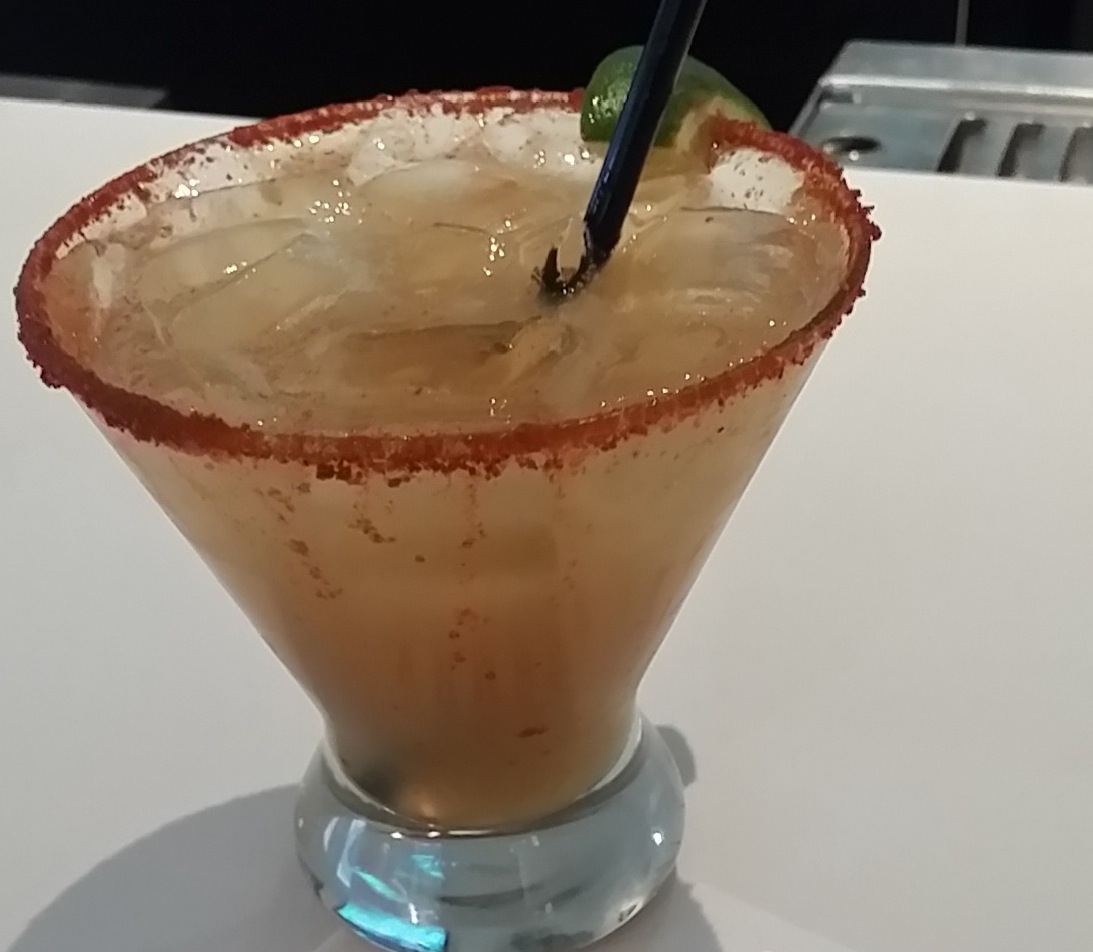 SPICY RUBY RED
2 oz. Milagro Reposado Tequila
2 oz. ruby red grapefruit juice
1/2 oz. Mezcal, I like Montelobos
1-ounce Spicy Simple Syrup (1 cup each sugar and water with one sliced habanero)
Preparation: For the simple syrup: Combine the water and sugar in a saucepan over high heat, stirring to dissolve the sugar into the water. The mixture will go from milky white to clear. Then add the habanero. Allow the mixture to come to a boil, then turn the heat to a simmer for 10 minutes. Simmer, then remove from heat and let cool for 30 minutes. Strain and set aside.
For the Margarita: Combine the Milagro, grapefruit juice, mezcal and simple syrup in a cocktail shaker. Shake to combine and strain into an ice-filled margarita glass rimmed with chile lime salt and serve.
WATERMELON MINT MARGARITA
2-ounces Roca Patrón Blanco or Reposado
2-ounces fresh watermelon puree from 1 large slice of seedless watermelon
1-ounce Cointreau
Squeeze of lime
5 mint leaves + 1 sprig for garnish
Preparation: Puree watermelon pulp in a blender until smooth. Add mint leaves to the bottom of a shaker and muddle slightly to release the flavors and aromas. Add tequila, ice, watermelon juice and lime and shake until very cold. Strain into an ice-filled, salted rocks glass. Garnish with a sprig of mint.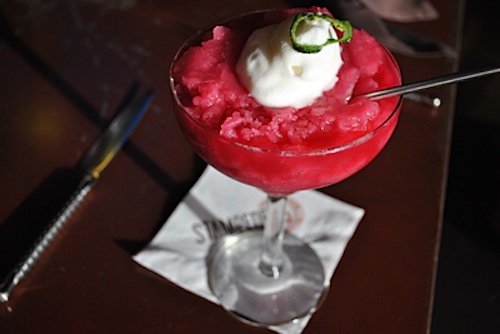 Don't want to mix at home, head to Stephan Pyles Stampede 66 on Thursday for a toast to classic Dallas with the Star Canyon Margarita ($18). Made tableside with liquid nitrogen, the frozen mix of Cimarron Blanco Tequila, Prickly Pear Puree, candied Jalapeño and Lime tastes as good today as it did back in the Star Canyon days.
Get the SideDish Newsletter
Dallas' hottest dining news, recipes, and reviews served up fresh to your inbox each week.