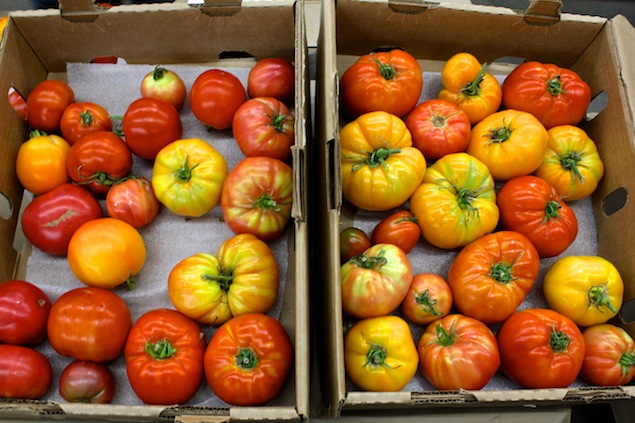 What most people who claim to be "foodies" or "victualizers" or "glutonians" don't know is that much of the produce you'll find at Dallas restaurants is distributed by a company called FreshPoint. It acts as the middleman between local vendors and local restaurants.
On Wednesday, a sea of chef coats congregated at the FreshPoint facility for the Annual Culinary Showcase in Dallas. This event, which is hosted in conjunction with the Texas Chefs Association, is a modest-sized expo for food industry professionals. Around 20 vendors enticed many clog-clad guests with fresh samples and, of course, product information. This expo is how many chefs determine what will be on their next menu.
Lucian LaBarba, the vice president of customer relations for FreshPoint, says the distributor changes out the vendors at the showcase every year. "It's an opportunity for them to get in front of the chefs," he says. "This way they can talk about their product production."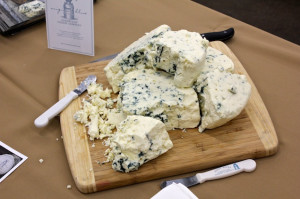 Now, I've been to expos before. However, the difference between my pre-half-marathon expo experience and this culinary showcase is, to say the least, extreme. The closest thing to a food sample I received at the St. Louis Marathon was a powdery protein mix. This is where it's at, people. Vendors distributed samples of fresh honey over pecans, artisan dressings, cheeses, pickles and all other sorts of randomness. I don't think I've ever mixed such different foods in the course of thirty minutes. All I know is this showcase was much more enjoyable than being around aggressive runners sampling foot-stretchers. I had finally found my expo people.
Wade Burch, the assistant director of TCA and executive chef at Royal Oaks Country Club, says the event allows their organization to convene for a monthly meeting and discuss philanthropic outreach. "We are an industry driven group," he says. "But we focus primarily on education and charity." Many TCA members are instructors at local culinary programs and encouraged students to attend the expo. Flurries of young chefs in El Centro jackets were seen chatting with vendors and sampling new products.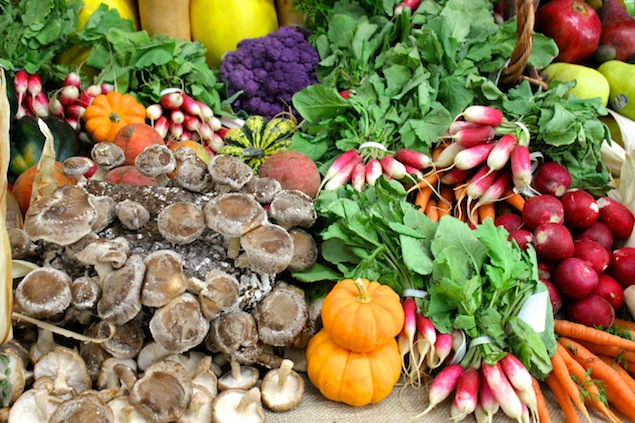 For accomplished chefs, the expo does provide them with ideas of what's up-and-coming in the every-changing culinary landscape. "Coming here gives you a taste of something new," says Chef Jim "Sevy" Severson of Sevy's Grill. "Just from stopping by today I have three different dish ideas lined up."
My personal favorites included the blue cheese from Point Reyes Farmstead Cheese Company in California and the Cherokee purple heirloom tomatoes from Proximity Farms. The cheese, which is aged for five months, had a strong blue mold flavor with creamy texture. It could stand alone or blend beautifully over a fresh mixed green salad with pear and walnuts.
Nina Bolka is a D Magazine intern. She graduated in May 2013 from The University of Missouri with a degree in science and agricultural journalism. She has written for Vox Magazine, interned at Vogue in New York City, and worked as a chef's apprentice in Florence.
Get the SideDish Newsletter
Dallas' hottest dining news, recipes, and reviews served up fresh to your inbox each week.