Despite economic disruptions in the hotel industry, the developers behind the city's first JW Marriott Hotel are gearing up to start construction on the Arts District high-rise.
Plano-based real estate developer, Sam Moon Group, has filed a permit to begin construction July 1.
Located across from the newly renovated Trammell Crow Center, the estimated $85 million 15-story hotel will be built on a pre-existing 10-level parking garage. The future downtown Dallas hotel is part of a more than $140 million redevelopment of the three-plus decade-old office tower.
HKS, a Dallas-based architecture firm, is set to head design on the 283-room hotel.
Amenities will include a 25,000-square-foot grand ballroom and meeting space, spa, restaurant, lobby bar, fitness center, and a rooftop pool deck and bar.
A restaurant will be located within the sky lobby on the 11th floor of the hotel and will feature a large indoor and outdoor seating area facing the Dallas Museum of Art. A street-level style hotel bar will be on the ground level.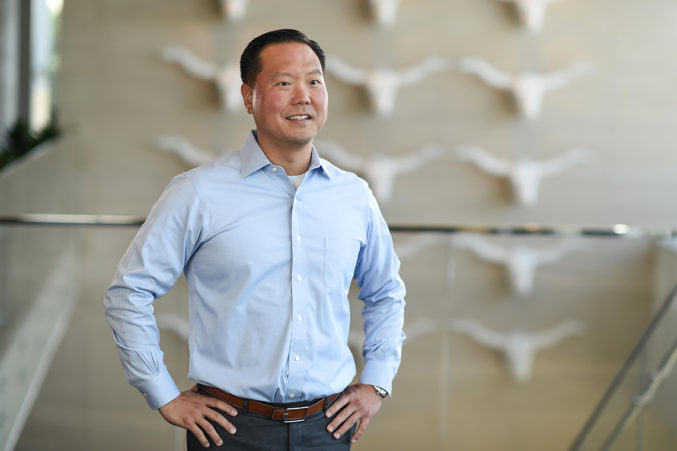 "We look forward to introducing the JW Marriott brand to the City of Dallas and witnessing the impact it has on the area and the city as a whole," Daniel Moon, vice president and general counsel of Sam Moon Group, previously said.
The estimated completion date is set for April 30, 2021, and will make its debut in 2022.
The general contractor is DPR Construction.
This is the Moon Group's fourth hotel project. It has been involved in the development of the Renaissance Dallas at Plano Legacy West, and Hyatt Place Fort Worth/ Alliance Town Center.
The firm is opening its 303-room Hyatt Regency at Frisco's Stonebriar Centre mall next week.
The developers got their start in fashion retail, but the plan on continuing down the hospitality path as they look to add to the development and advancement of Dallas.
We're only going to move forward on future hotel developments if we think they're a grand slam," Moon said. "If they're all doing amazing, then we will probably pursue additional opportunities. If it's hit and miss, maybe we take a look and say, 'Well, why are some of these not as great as some of the others?' and try to figure that out before we do the next project."
Get the D CEO Real Estate Newsletter
Get weekly updates on breaking commercial real estate news and relevant industry reports.