John Walsh III launched TIG Real Estate Services in 1994 with four people on his team, making client calls from payphones at local 7-Eleven stores. He had spent nearly two decades in leasing, management, and development roles at Trammell Crow Co., eventually becoming a partner, prior to establishing his own real estate holdings company.
Today, his entrepreneurial endeavor has grown to include 80 employees and a large portfolio with an average of 10 million to 15 million square feet of properties in the Austin, Houston, San Antonio areas.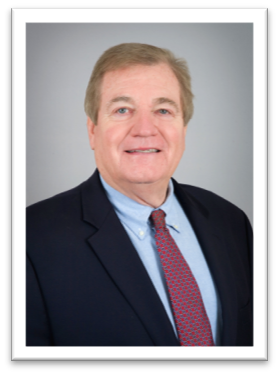 D CEO Real Estate recently talked with Walsh to look back on TIG's journey and get his thoughts on the years to come.
D CEO: TIG has experienced a lot of growth over the past 25 years. What have been some of the highlights?
JOHN WALSH: "Our first big accomplishment was securing real high-quality partners and clients. When we started TIG there were four of us, and we chased some pretty large institutional investment groups. And we were able to capture—very early on—business with AEW and with GE Capital, and with Kennedy Associates, which is now Bentall Kennedy. So, that was the first big accomplishment. Later on, we opened an office in Austin, in 2005, that is an equal size office to what we have here in the Dallas-Fort Worth area. We've since opened offices in Houston and we have an operation in San Antonio that works out of our Austin office. So, we've been able to become a player of some importance in the big cities and metropolitan areas of Texas, especially in the I-35 and I-45 corridors."
D CEO: On the flip side of that, what are some of the challenges you've faced along the way?
WALSH: "Our business 25 years ago was very entrepreneurial. And most of the new buildings in the Dallas-Fort Worth area, and Austin, and Houston were developed by small operations. Trammel Crow Co., as big as it was when I was there, each partner was responsible for a fairly small geographical area. So, there was a lot of incentive for TIG at that point to go and operate with large property owners on a regional or local basis as part of their entrepreneurial instinct. That kind of grew into more institutional management and operational style. We have become more of a large portfolio profit business. Any particular building is less important in the grand scheme of things when it doesn't do well than it was when our portfolios were smaller and our risk profile was individual or small group instead of very large investment pools."
D CEO: What leadership strategies have you used as your firm has grown and evolved during the past 25 years?
WASH: "I really have, since my career started, sought to hire really good people that would be successful with or without the platform TIG provides, and to provide a platform where their success was easier or more profound, because we provided a place where they can excel. I look for people who are not great at what they do, necessarily, but love what they do, because they'll become great at what they do if they love doing it. … A lot of my competitors today are people that I hired years ago, and it tickles me—although I don't favor having to compete with them—when I see their successes. Some are in my industry, and some have gone to other industries and are quite successful in those industries, and it just tickles me to be able to say I had a little bit to do with where they are today."
D CEO: Why have you kept your headquarters in Dallas, although you now operate statewide?
WALSH: "Two reasons. One, back when I was on the streets trying to lease my buildings, one of the first questions I asked the prospect was 'Where do you live?' because people generally want to work close to where they live. I live in Dallas. I was born and raised in Dallas. So, it would be very hard for me to relocate to another city. And, my wife has basically said, 'That ain't gonna happen.' I can get anywhere in our region from my house in two hours, and that includes driving, parking, going through the terminal, getting on the airplane, getting off the airplane, and being in a rental car. And that's been part of our strategy: if we can be there all day, get our work done, and be home and sleep in our own beds at night. And it's a good business location. The second reason is because of technology. When we have company-wide meetings, everybody's going to be here … by electronic means, if not in person. So, I think in today's world where you are physically is not as important as where you are from a perspective of being there to service the account. We're not tied to forever Dallas, but it probably would be our location going forward."
D CEO: What keeps you up at night or has you worried?
WALSH: "What keeps me awake at night is simple: Real estate is always impacted significantly when we have an economic downturn. And I can tell you, I wanted to believe in 1978 when I started in this industry, that that downturn in 1972-75 or so would never happen again. And then after the 1990s, then I thought 'Well, that broke me. I don't think I'll recover, but the good news is, I don't have to face that again.' And then in 2001, we had the data crash, the dot-com crash. I dodged that bullet because I was a little smarter. And then in 2007, we survived the challenge in 2007 because my colleagues and I learned how to work through a disaster in the economy that broke many of the backs of many of our competitors and customers. It will happen again. My concern is not when it will happen. My concern is not how big it will be. My concern is, are the folks who are my teammates prepared to come back from that? Because it will happen. But that's what keeps me awake at night. How do we respond to it? What will we do?"
D CEO: What about the future has you excited? What are you looking forward to?
WALSH: "There are two things in the future that I think are going to significantly change real estate. I really believe as we automate more things, including cars, building machinery, we're going to be able to produce faster, better results in the built environment. And it's all going to be driven by artificial intelligence … And we see that in the manufacturing businesses of all products that we use. And as we study where artificial intelligence can take us, I think that's going to impact how we look at the built environment—both existing and future developments. I think parking lots are going to have to be rethought because I do think autonomous cars will change the way pavement is used and needed. I don't think we'll need as much pavement, which I think is good for the environment.
"The second is how's it going to impact our ability to deliver services better. We already monitor our air conditioning systems from remote locations and can make adjustments to temperature and such remotely. We will be able to anticipate better than we do already do product failures [and] things like that because the monitoring will not be people. The monitoring will be through algorithms. So, when you get the air conditioning call, it's not from a person saying, 'Our air conditioning isn't working.' You get it through a machine that tells your machine, 'We need to schedule a repair to this bearing in this location in this element of this air conditioning unit.' And when we get to that, I don't know how it's going to impact our business, but I want us to be prepared, and I want us to be the ones who know how it works when it's early."
Get the D CEO Newsletter
Stay up to speed on DFW's fast-moving business community with weekly news reports, interviews, and insights.