I was born in Alligator, Mississippi, but as the saying goes, "I got to Texas as fast as I could." No matter where you are or where you're from, when you say Dallas-Fort Worth, you're saying a lot more than you may think.
After years of domination by the tech-driven Silicon Valley, Dallas-Plano-Irving has secured the No. 1  spot for the last two years in Forbes "Best Cities for Job Growth." This placement is even more secure because of the diverse sources of job growth in this region. Dallas has logged double-digit percentage job growth since 2012 in most economic sectors. U.S. News & World Report ranked DFW the No. 9 Best Place to Retire and No. 18 of Best Place to Live. Key to all this success is the affordability of single-family housing, skilled talent, lower taxes, a favorable regulatory environment, and abundant cultural and educational opportunities.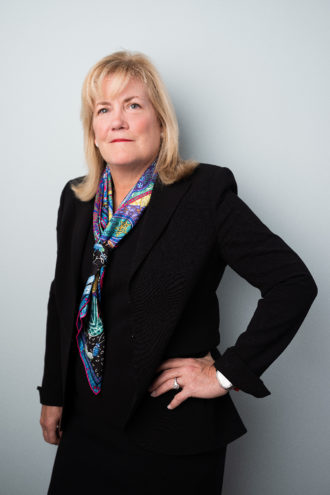 Even more, in the latest Emerging Trends in Real Estate 2019 forecast by PwC and the Urban Land Institute, DFW is back in the top spot, followed by Brooklyn, Raleigh-Durham, Orlando, and Nashville. This is largely due to DFW's young workforce and high business start-up activity. There's little wonder why a record number of companies are leaving California, and Texas remains their top destination, according to an analysis of net migration by the Federal Reserve Bank of Dallas.
As a result, there are a handful of real estate topics that I see gaining momentum in the coming months.
Industrial Boom
The market for industrial real estate shows few signs of slowing. And, despite the cycle's extended run, land is grabbed almost as soon as it hits the market. The increasing prevalence of e-commerce is driving the demand for core market warehouse and distribution centers, flex buildings, manufacturing properties, R&D facilities, and refrigeration/cold storage operations. Of course, everyone wants to compete in logistics and be bigger, better, faster. All this activity has made industrial property the golden child among banks and other lenders.
Opportunity Zones Abound
The Tax Cuts and Jobs Act of 2017 garnered considerable attention for its changes to the tax treatment of real estate, along with other asset classes. What initially got less attention was the bill's Investing in Opportunity Act, which established the Opportunity Zone program. Opportunity Zones have the potential to push equity into distressed communities with less risk than before the funds were created. DFW is home to 52 Opportunity Zones, and 18 lie within Dallas city limits. Investing in Opportunity Zones for capital gains tax incentives may not be for everyone, but for the right investors it could be a once-in-a-lifetime gold rush. (Read more here.)
Retail Transformation
Retail real estate is evolving and innovating. The rise of retailers with both a physical and digital presence, coupled with the shrinking of retail's overall footprint, means investors and developers are aggressively considering efficient uses of space and incorporating different types of tenants. This includes health and fitness providers, urgent care medical facilities, entertainment venues, restaurants and pop-up options. Malls are becoming educational facilities and homes for seniors, while supermarkets are sprouting into self-storage facilities and data centers. Of course, this also changes how leases are written, and long-term agreements are giving way to shorter deals.
Move Over, Millennials
The generation after Millennials, Gen Z, includes those born since 1995. At about 2.5 billion strong, Gen Z is the most populous generational cohort of all time and will bring significant changes as they continue to enter the workforce. Gen Zers don't think that "going to work" has anything to do with commuting. Rather, they feel that work can be done wherever they want, whenever they want. All they need is a laptop or often just a smartphone. Retail locations will be places to do something rather than buy something. Workspaces need to be walkable or in transit-oriented areas. Demands for food delivery will increase. While coworking spaces are growing in popularity, open office concepts have mixed reviews. Few businesses will completely abandon the open office concept, but in 2019, look for more companies to bring balance back to their workplace designs. All this has led to ample debate about the workspace of the future, including neighborhood concepts, clusters, quiet zones, phone booths, huddle rooms, war rooms, nap rooms, and lactation rooms. Engagement and productivity will suffer in workplaces that lack some of these features. Many are waiting for the Gen Z shift to begin; however, the time to prepare is now.
 Amenity Creep
Commercial and residential property investors are going well beyond fitness centers and recreational areas to attract the best tenants. Today's cutting-edge amenities include golf simulators, bike storage, dry cleaning services, florists, mobile grooming salons, movie theaters, on-site cafes with baristas serving specialty coffees, medical, child and pet care; and outdoor areas that include meditation spaces, sports fields, dog runs and curated gardens. Also, occupants have an expectation that buildings will provide robust features that are in keeping with tech-enabled lifestyles. Environments built for today's high-tech culture will boom. Moreover, we're seeing that office campuses like HALL Park in Frisco and Victory Park in Dallas are being redeveloped to focus on their mixed-use aspects. Likewise, the newest developments, like Cypress Waters , Frisco Station, and Plano's Legacy West, support health and well-being and are meccas that unify office, living, shopping, dining, and recreation.
Population in the Dallas-Fort Worth-Arlington MSA is 7.23 million, according to U.S. Census estimates, making it the largest metropolitan area in both Texas and the South, the fourth-largest in the United States (quickly catching up to Chicago), and the seventh-largest in the Americas. According to projections from the Texas Demographic Center based on growth trends from 2000 to 2010, DFW's population is expected to grow to almost 10 million by 2030. The region inspires big and bright ideas with its "can-do" attitude yet maintains a small-town feel. Everyone wants to achieve success, and the culture here is not one of lineage, but one of passion, ability, and opportunity.
Diane Butler is principal of Butler Advisers.
Get the D CEO Real Estate Newsletter
Get weekly updates on breaking commercial real estate news and relevant industry reports.