I cannot believe that it has been 20 years since I moved to Dallas from Germany. Dallas has truly grown into a great city with international significance. The influx of all the people who moved here from other parts of the country or abroad has turned Dallas into a much more diverse, creative, and cosmopolitan place.  I love the big city vibe with a wide variety of good and fun restaurants (finally—more focus on outdoor patios), great shopping, and outstanding arts and cultural venues in combination with all of its conveniences.
Creating places that are architecturally significant, meaningful, and just "fun to hang" with friends or family have become the focus over the last 20 years to make this city better and greater on a continuous basis.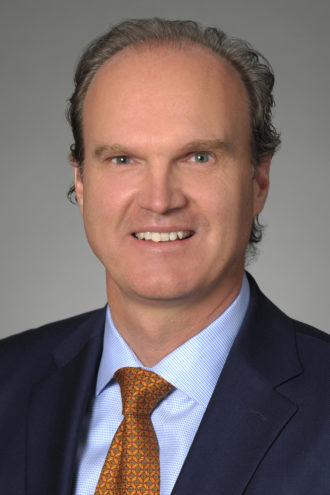 Dallas-Fort Worth has been growing into this great place with lots of opportunities and I don't see any reason why this trend should not continue. DFW's fundamentals are strong and the region seems to be very well positioned for future success. JLL recently issued a white paper about world cities titled "The Universe of City Indices 2018: World Cities: Mapping the Pathways to Success." It is a very interesting quick read if you are into global or international affairs. Dallas together with Atlanta, Houston, Nagoya, and Osaka were categorized as National Growth Engines. Dallas-Fort Worth regularly features among the world's top investment destinations by offering favorable blend of liquidity, transparency, and market depth.
National and international corporations are under ongoing pressure to relocate their headquarters in order to be more competitive, grow, and generate more profits. Dallas is one of the preferred destinations for these relos due to a variety of factors: low taxes, availability of skilled labor, geographical location, affordable housing, infrastructure, and more.
But, make no mistake about it, the true growth of Dallas-Fort Worth will occur in the north as just experienced by the handful of mega-relocations like Toyota Motor North America and Liberty Mutual. And, this makes sense as there is just a lot more room there in terms of developable land. Plus, the quality of the North Dallas suburbs' school districts and the availability of different housing types at different affordability levels are huge drivers.
Dallas still benefits as it creates a so-called bar bell effect. Big corporate campuses will most likely continue to settle in the northern suburbs while their support and service businesses (such as law firms, advertising agencies, and technology companies) will most likely settle in more urban areas with walkability such as Uptown, downtown Dallas, or Fort Worth to accommodate a more millennial-centered workforce.
So, how about the multifamily apartment market? Where does it stand and where is it going?
In this cycle, apartment developers finally started putting more quality into apartment buildings as renters-by-choice were willing to pay more in rent for higher finishes and nicer amenities. Renting has become an acceptable way of living as not everybody is ready or willing to make a longer-term commitment and settle for a house. As we all know, the American Dream of owning a house has taken a little bit of a hit in the last financial crisis.
Spending more on housing and less on cars (thanks Uber!), which has been customary in other coastal cities, has taken root here as well. As so many people move here from other parts of the country, they bring habits and needs with them, which has made Dallas-Fort Worth an exciting and diverse place to live.
Just recently, I went back and read through all the MPF (today known as RealPage Analytics) multifamily reports since 2014 to get a better understanding of how many apartment deliveries we had in Dallas-Fort Worth through 2017. The surprising data showed that Dallas-Fort Worth has absorbed every single unit since then.
When you look at the numbers more thoroughly, you will find that we did not have this absorption rate in equal increments. It just happens to balance out over this time period. Just like population or job growth does not happen in equal numbers every month (in fact, it occurs in uneven intervals or tranches), the new supply for apartments behaves similarly. Sometimes it's more and sometimes less, and it is not evenly spread over the region. What does this mean? Well, since the apartment market is primarily driven by job growth, apartment development has a tendency to cluster around the big employment centers. Currently, a lot of the new supply is concentrated around the big office submarkets such as Dallas' CBD, Legacy/Frisco, Richardson, Las Colinas, and central Fort Worth. A lot of the lease-ups are competing in the same areas for the same customer pretty much at the same price level.
Lease-ups in areas like North Fort Worth, Grand Prairie, Lewisville, and Grapevine—for example—do not have this issue as the new supply pipeline there is much more controlled.
The good news is that we are seeing the new supply pipeline tapering off. Since 2015, the new supply has been down 22 percent and the trend continues to be down. Developers are facing stronger headwinds as multifamily development sites are harder to find, municipalities harder to deal with, construction costs are continuing to rise, banks are pulling back on construction loans, and equity investors are much more cautious about putting money in new developments.
So, I am not worried about the Dallas-Fort Worth apartment market. We may be feeling a little bit of pain as were are eating through all these new apartment deliveries. The good part is that they are all leasing up. Is there a cost to it? Yes. Apartment owners and developers have to give more concessions and it may take a little bit longer, but at the end of the day apartment communities are still filling up. I would say that the market is currently experiencing temporary indigestion. The facts are that there is plenty of capital in the market looking to invest in multifamily apartments. The majority of capital stacks are very healthy. And, most importantly, investors like Dallas-Fort Worth.  They want to be here because of its enduring growth.
So, in good old Dallas's fashion, let's keep our head down, focus on business and work through it.
Jorg Mast is senior vice president of JLL's Capital Markets Multifamily team.
Get the D CEO Real Estate Newsletter
Get weekly updates on breaking commercial real estate news and relevant industry reports.