CRE Opinion: The Art and Context of Prospecting
Three pearls of prospecting wisdom learned from some of North Texas' finest brokers.
Circa February 1995, my un-smart cell phone rang as I was sitting in my aging Jeep Cherokee Sport in front of a prospect's facility in the Great Southwest Industrial District. The voice on the other end of the phone was the venerable Robert W. Lynn, one of my heroes and the patriarch of Robert Lynn Co., a household name in the industrial real estate sector and my employer at the time. The conversation is one I will never forget.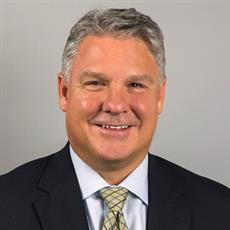 Mr. Lynn invited me into a deal that he could have closed in his sleep. We had received an offer for a 5-acre tract on Avenue K in Grand Prairie that was owned by another Dallas industrial real estate icon, J. L. Williams. My chest swelled with pride when I told Mr. Lynn I was only seven calls short of my weekly cold-calling goal and asked if I could finish the remaining calls before returning to the office.
Mr. Lynn asked me, "John, what is the reason that you're prospecting today?" I took the bait: hook, line, and sinker. I told him that it was to develop business. That's when he reminded me that there was business sitting right in front of us and it needed immediate attention.
I wish my naïvety had ended there, but I was in my 20s and wanted to move forward in the quickest possible way, so I suggested we fax the offer to Mr. Williams. I cringe thinking about it now and will always remember Mr. Lynn's response: "Can you see a seller's reaction and read their body language over a fax machine?"
Not long thereafter, I was in the office prospecting on the phone. Mark Miller, a long-time top producer, stopped just feet from me as my intended target answered the phone. Feeling immense pressure, I stammered my way through a very awkward and unsuccessful call. After the two of us had a good laugh at my expense, I asked Mark for any advice.
Mark said, "Bubba, keep it simple and be yourself. You are just calling to introduce yourself and see how their facility is meeting their needs. Let it flow from there." That was another pearl of wisdom I have never forgotten after some 23 years.
These golden nuggets of advice still apply in today's world, where email, voicemail, texting, and social media all complicate the art of doing business. In my attempt to pay it forward for those who offered me priceless wisdom, I would offer my own three pearls.
First, be true to yourself and your own personality. When you're true to yourself, you are more comfortable, approachable, and confident. These things put a prospect at ease, which makes them much more likely to do business with you. Several factors will play a role in how productive your prospecting is and, eventually, how efficient your trip is to the closing table. As Mark said, keep it simple on the prospecting front. This allows you to be natural as opposed to sounding like a robot trying to follow a script or using cheesy lines like, "I just so happen to be in your neighborhood tomorrow and could stop by to see you. Would 10 a.m. or 2 p.m. work better for you?"
Second, be patient. Have a long-term view when speaking with prospects. You're not trying to win a deal, but rather you're trying to win them and all their deals. That means having patience when things don't go your way in the short run and showing prospects that you are putting their agenda ahead of your own.
Last, don't forget what Mr. Lynn said about seeing the whites of a prospect's eyes. There's a lot you can learn from in-person interactions. It's not practical to do the lion's share of business today in person; therefore, picking your spots is vital. Sometime soon, perform a business task in person that you wouldn't have otherwise. My guess is that you will see the value in the lost art of person-to-person business.
Happy hunting!
John Brewer is a principal of industrial services at Transwestern.