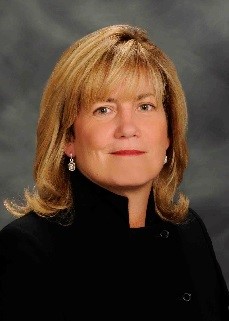 Commercial real estate frequently places in the top 10 of industries with the biggest pay gap between genders. Despite nearly equal entry-level compensation, women in the industry earn on average 23.3 percent less than men, according to a CREW (Commercial Real Estate Women) Network Benchmark Study report.
Having been a leader in commercial real estate for more than two decades, I've seen what it takes to make women successful in this male-dominated industry. Through my own experience and the landmark research conducted by the CREW Network, I've curated a list of eight strategies women can utilize to shatter the glass ceiling and earn equal compensation.
Know the market value of your skills.
It's a common tendency among women to undervalue your skillset. Understand your competitive advantages and know your strengths to accurately represent what you bring to the table.
Stay informed on average compensation and benefits by talking to recruiters and colleagues.
Before heading into an interview or performance review, try to learn what your male counterparts earn. The more informed you are on how you should be compensated, the less likely you are to be a victim of the pay gap. Online research and speaking with informed recruiters or colleagues can help you be prepared to advocate for yourself.
Never stop learning and developing your skills.
Being a life-long learner is a major advantage in any industry. Look for opportunities to grow your professional skillset and prioritize taking time to continue learning about the industry.
Articulate your wants and needs and negotiate for what you deserve.
Many women simply don't ask for what they want, and that is a major contributing factor to the pay gap. Whether it's out of fear of seeming too greedy or pushy, women often avoid asking for fair compensation. Don't be afraid to ask for what you want and deserve – your male colleagues do it. 
Communicate your accomplishments and achievements to those who matter.
Keep track of your professional accomplishments, measure your successes and take opportunities to share them with your managers. Making sure your boss is aware of the value you bring is a surefire way to get noticed and be considered for promotion.
Take on challenges.
Step outside of your comfort zone, take on challenging assignments and be the first to volunteer for difficult projects. Not only will you grow professionally, your colleagues will appreciate your initiative and respect your drive.
Network, network, network.
Making, and keeping, professional relationships is a great way to get plugged into your industry and learn of lucrative business opportunities in the future. Business is done through cultivated relationships. Set yourself up for success by making new connections and keeping up with existing contacts.
Look for sponsors, and do the same for others.
The gender pay gap won't change unless we work together. Be a champion for other women, and connect with men and women you aspire to be. Men are 46 percent more likely to have someone advocating for their career success, so be on the lookout for opportunities to ask both men and women in your field for sponsorship. It can be difficult to ask, so take advantage of strong professional relationships because having a supporter can be deeply important – it absolutely made my career. I figure that if you've done well, as actor Kevin Spacey says, "it's your job to send the elevator back down." This means men should be intentional about helping women expand their networks and clout. This is about fairness.
Women have already made significant progress in reducing the gender pay gap in commercial real estate, but there's still a lot of work to be done. Implement these strategies and encourage your female colleagues to do the same.
Diane Butler is principal of Butler Advisers and was the CREW National President in 2012.
Get the D CEO Real Estate Newsletter
Get weekly updates on breaking commercial real estate news and relevant industry reports.