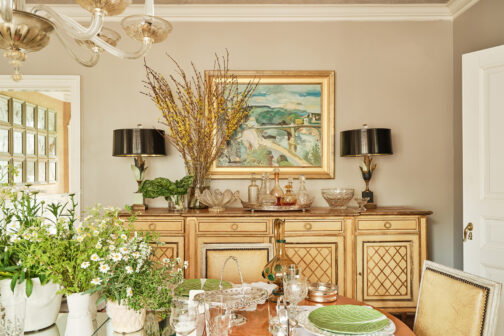 Interior Design
Local designers share their prized pieces from their personal collections.
Interior Design
You spend a lot of time sitting down, and you want to be comfortable. Or do you? We asked Dallas designers to debate form vs. function.
Interior Design
Impactful pieces are the rule, not the exception, at this Design District spot. Plus, one-of-a-kind accessories guaranteed to steal the spotlight.
Home & Garden
Decorating a home is all about balancing high and low pieces. Local designers talk where you should invest money and what you should get on the cheap.
Home & Garden
Local designers share their best tips for maximizing a minimal footprint with decor.
Interior Design
From what to buy to how to display it, here's a primer on arranging art in your house.
Home & Garden
Here's what every seasoned entertainer needs to incorporate at home.
Decor
We polled the 2022 Best Interior Designers in town for their thoughts on six provocative home decor pieces.
Best Lists
Here's the 139 top interior designers in town.
Decor
A vintage leopard statue named Tim dons a wreath of greens in the Jackson Vaughn interior design and Society candle shop co-owner's Winnetka Heights home.