St. Patrick's Day
The annual event brought thousands to the streets of East Dallas, first for a 5k run and then for the parade and revelry. Here are scenes from the day.
St. Patrick's Day
After two years of delays, the annual event returned to East Dallas. Take in the scene.
Galleries
It was a riot. Just as it always is.
St. Patrick's Day
The results of an extremely unscientific and easily manipulated online poll.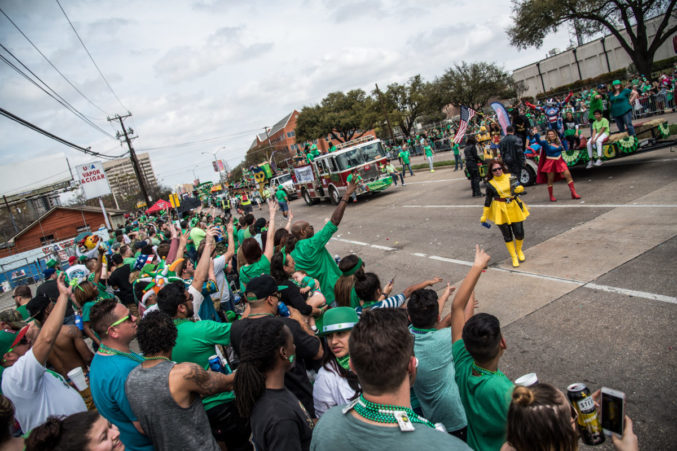 St. Patrick's Day
There's the Greenville Avenue parade, of course. There are also parties, festivals, and more to toast the Irish for St. Patrick's Day.
By The Event Listings Committee
Galleries
Before St. Patrick's Day arrives, the North Texas Irish Festival provides a more authentic (and just as fun) celebration of the culture, music, and food of the Emerald Isle.
Galleries
This Upper Greenville bar tapped into the luck of the Irish.
Crime
An update on 911's 'ghost calls,' Judge Elizabeth Davis Frizell joins the Dallas County DA race, and where to celebrate St. Patrick's Day.
Bars
If last weekend's parade wasn't enough, we've got you covered.
Galleries
The party didn't stop at the end of the St. Patrick's Parade route.