After driving through Austin's scenic hills near Lake Travis, I arrived at Miraval Austin's resort, eyeing a field of bluebonnets near the entrance. A California transplant, the drive had been my first real opportunity to take in large fields of Texas' state flower.
Wellness resort and spa company Miraval Group acquired the 220-acre Austin property from Travaasa in 2016. Hyatt then acquired Miraval Group at the start of 2017 for $375 million, investing an additional $160 million into expanding Miraval's Austin and Tucson resorts. The Austin location reopened in 2019.
As I check into my guest room, one of 117 on the property named for various wellness states such as inspiration and serenity, an employee provides the tools I will need to relax and rejuvenate over the next few days: a tote bag, reusable water bottle, and cellphone sleeping bag (Miraval encourages guests to unplug while outside of their rooms).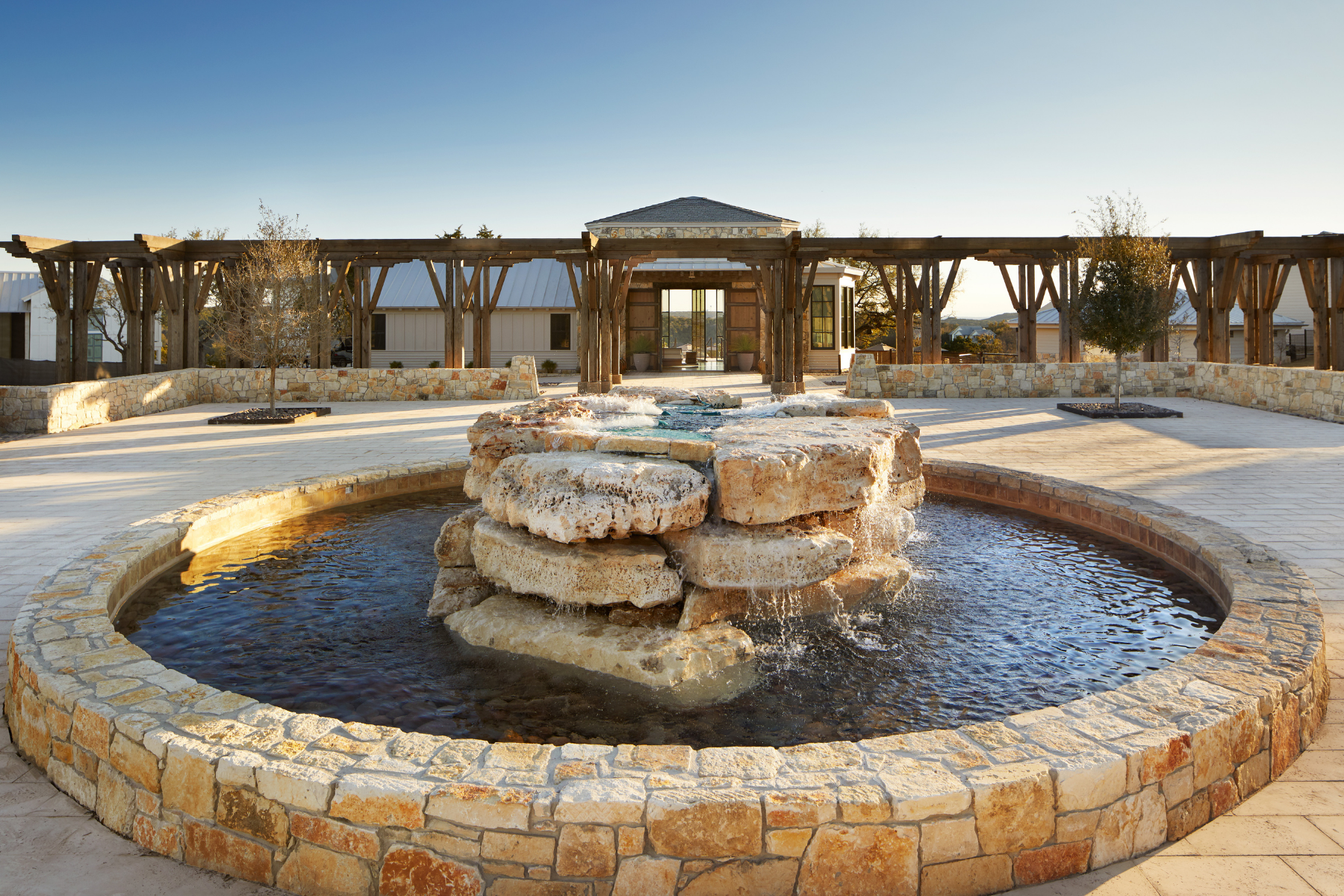 I spend a few minutes perusing the workout videos on my room's television and enjoying the spacious balcony—where I made plans to read extensively throughout my trip—before passing a stone labyrinth and a couple of peacefully swaying hammocks on my way to The Nest, the resort's grab and go area stocked with health-conscious sandwiches, salads, coffee, and smoothies.
An all-inclusive resort, Miraval's pricing factors in meals throughout the entire duration of guests' stay, as well as some lectures and wellbeing experiences. Other activities, such as culinary workshops, beekeeping experiences, and aerial yoga, can be purchased for an additional fee. Having created my itinerary beforehand, I was looking forward to a few days free from the stresses of meal plans and scheduling.
I opted for a refreshing maple and ginger mocktail and booked my dinner reservation on the deck of the resort's restaurant, Hilltop Crossing Kitchens. Overlooking Lake Travis, the patio provided stunning views of neighboring Balcones Canyonlands Preserve. I chose a charcuterie board to start and the amberjack as my main. Both provided a pleasant and savory start to the trip.
The next morning, I rose early and made my way out to the same patio to catch the tail end of the sunrise, accompanied by a cappuccino, delicious overnight oats, and a plate of fresh lox and capers. This ritual quickly became one of the trip's simple pleasures.
I headed to meet one of the resort's experienced guides, and we trekked over Balcones Canyonlands' two nearby trails. The nature walk was enjoyably simple and scenic, climbing just one small hill and crossing a small creek in a roughly two-mile loop, an approachable option for anyone. Wanting to continue the day's quickly accruing productivity, I grabbed a quick coffee and headed to Miraval's fitness center for a Stairmaster workout, passing the yoga studio and gong, the former of which is housed in a large barn, on my way.
Invigorated from the day's active start, I headed into the resort's spa next. Miraval Austin was hosting its first Bluebonnet Festival throughout the month of April, with experiences themed around the state's favorite flower. Intrigued, I chose the River Flower Wrap, the festival's spa experience, for my treatment. The treatment started with a dry brush exfoliation, then hydrated my skin with a phytonutrient masque and botanical body butter. The ensuing scalp and foot massages were the perfect way to cap off an hour of relaxation.
My next experience was tackling Miraval's challenge course. An avid indoor rock climber, I looked forward to bonding with my fellow classmates over the adrenaline rush I've come to crave. The six of us climbed a cargo net to a high platform before hopping across a series of balancing challenges spread across three stations. Along the way, guides prompted us to reflect on our feelings and breathing, encouraging an introspection that made the experience different from any of my previous climbing adventures. The course finished with a zip line and group reflection on what we learned about ourselves. I left feeling as though I'd made several new friends and reacquainted myself with some personal areas for improvement.
I enjoyed a quick strawberry avocado smoothie before heading to my next class, a photography stroll in the resort's sensory garden, an outdoor space devoted to mindfully engaging with the present and surroundings. The instructor led me and some of my new friends from the challenge course to a nearby bluebonnet field, providing tips for better capturing the flowers and surrounding area. We then headed to the resort's Serenity Pool behind the spa to photograph the sunset.
I quickly readied myself for the evening's final experience. Entitled Just Cook for Me, the five-course food and wine pairing was arguably my favorite experience of the trip. Culinary specialist Lexi Ruse led our group of nine through delectable savory dishes and a dessert, explaining how she had curated each plate and selected each pairing as we laughed and ate together.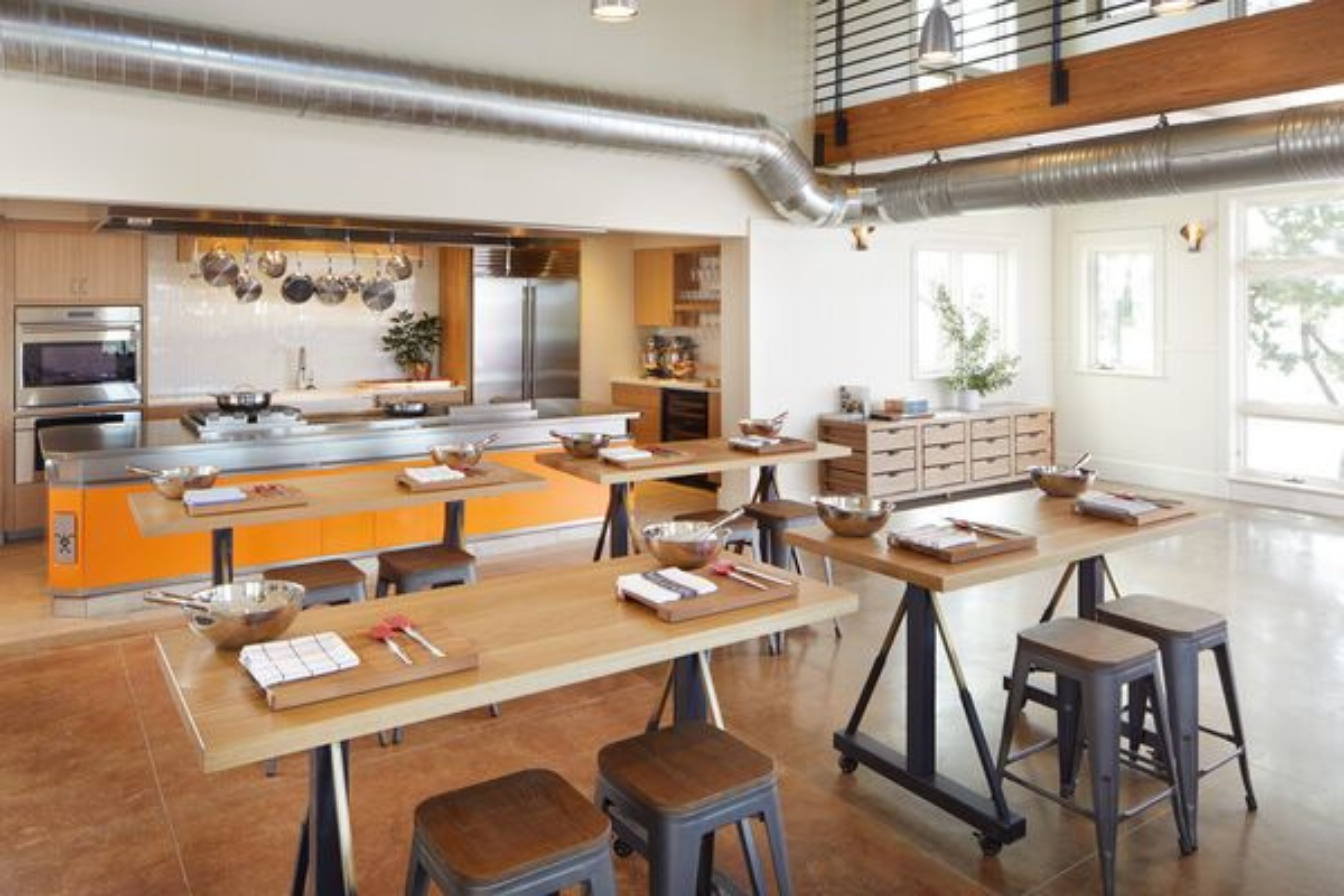 A mushroom and crème fraîche toast, complimenting the resort's tangy sourdough bread that even guests who are gluten-free have enjoyed during their stays, stood out, as well as a Barcelona-inspired salad, and the chef's signature chocolate and avocado dessert. A Napa Valley native, I am obviously partial to California wines, but a surprising Grecian white and classic Argentinian Malbec won me over in this series of pairings.
The next day, I enjoyed an outdoor workout class near the resort's discovery pool before readying myself for my second photography venture, Crystal Ball Photography. The instructor, a fellow writer, and I connected over creative processes and challenges as he taught me to position a small crystal globe in front of my camera to create interesting inverted imagery.
I closed out the day with a quick visit to the resort's shop, The Preservation Provision Company, and an experience exploring the property's farm. Guides let us pet the horses that Miraval uses for its equine therapy experiences, explaining each one's age, breed, and personality. We then headed to the garden, where we learned how the resort carefully selects crops each season to balance its soil without fertilizer: Each rotation, experts select a crop that produces some of the soil elements that the previous crop depleted, replenishing and balancing the soil, which nears a natural spring, without chemical intervention. The farm provides produce and eggs for the resort's restaurant.
We entered the chicken coop, immediately engulfed by the farm's 120 chickens and roosters. We fed the friendly birds and learned to see the signs of the existing pecking order, admiring Henry, the resort's peacock, through another fence. The guide then took us inside the farm's greenhouse, showcasing its microgreens—sprouts have grown quickly in the dark to produce a more nutritious crop than traditional varietals.
I returned to the resort and checked out, regrettably admitting that the familiar ping of emails and messages would soon rejoin me, and carrying a new appreciation for self-improvement and simplicity as I sped past more bluebonnets on the three-hour journey home.