Another Reason Amazon Might Steer Clear of Dallas
The cost of living used to be one of the city's biggest draws. But rising rental rates are chipping away at the advantage.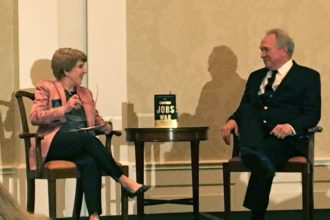 Dallas' rising residential rental costs could hurt its chances of landing Amazon's second headquarters.
Jim Clifton, chairman and CEO of Gallup, a research-based global consulting firm, says that, given the wages it pays, the e-commerce giant will likely plant the headquarters in a city that can offer its employees housing costing between $600 and $800 a month. He offered his opinion on the matter at The Real Estate Council's Bank of Texas Speaker Series, which was moderated by Lucy Billingsley, on Thursday.
"One of the problems they have is a lot of the jobs they have don't pay a living wage," Clifton said. He'd previously stated that the "national living wage" is $55,000 annually.
But Dallas' average monthly rental costs are estimated at about $1,147, according to figures released by Axiometrics in November—much higher than Amazon's preferred monthly housing cost, as ballparked by Clifton.
Clifton also said there's been a shift in how the American Dream is defined. "The biggest socioeconomic shift was that the dream went from having family, peace, and a home to having a [good] job," he said, adding that a good job is one that offers 30 hours of work per week and a "living-wage" paycheck. And the number of jobs that offer a living wage are "at the lowest it's ever been," he said. Though the U.S. has added millions of jobs to the economy in recent years, he said, most are part-time and therefore offer less than the living wage.
"America is doing poorly economically. We're under the mark," Clifton said, adding that two straight quarters of GDP improvement are not enough and citing an ongoing decline in productivity.
Then he put the onus on members of the audience: "If you want to do something for your country, make your city great."