The University of North Texas Opera is bringing a new spin to Mozart's Don Giovanni this weekend in collaboration with the College of Visual Arts and Design.
Directed by Jonathan Eaton, UNT Opera will bring to life a more modern version of the classic story that follows the legend of Don Juan, a libertine and seducer. The director has incorporated current political and social contexts throughout the production to highlight timely topics, such as the "Me Too" movement.
Fashion design students, alumni, and faculty from the College of Visual Arts and Design have been working tirelessly together to incorporate something else new to the show—digital fabrication.
Assistant Professor Barbara Trippeer began teaching a Wearable Technology course this semester which allows students to utilize 3D printers, laser cutters, and other tech-based techniques to create the costumes for the production.
"I originally wrote the course in 2016 when I was adjunct-ing at the University of North Texas, and this is the first time I am teaching it as full-time faculty," Trippeer says. "It is basically to introduce the students to alternative practices and materials."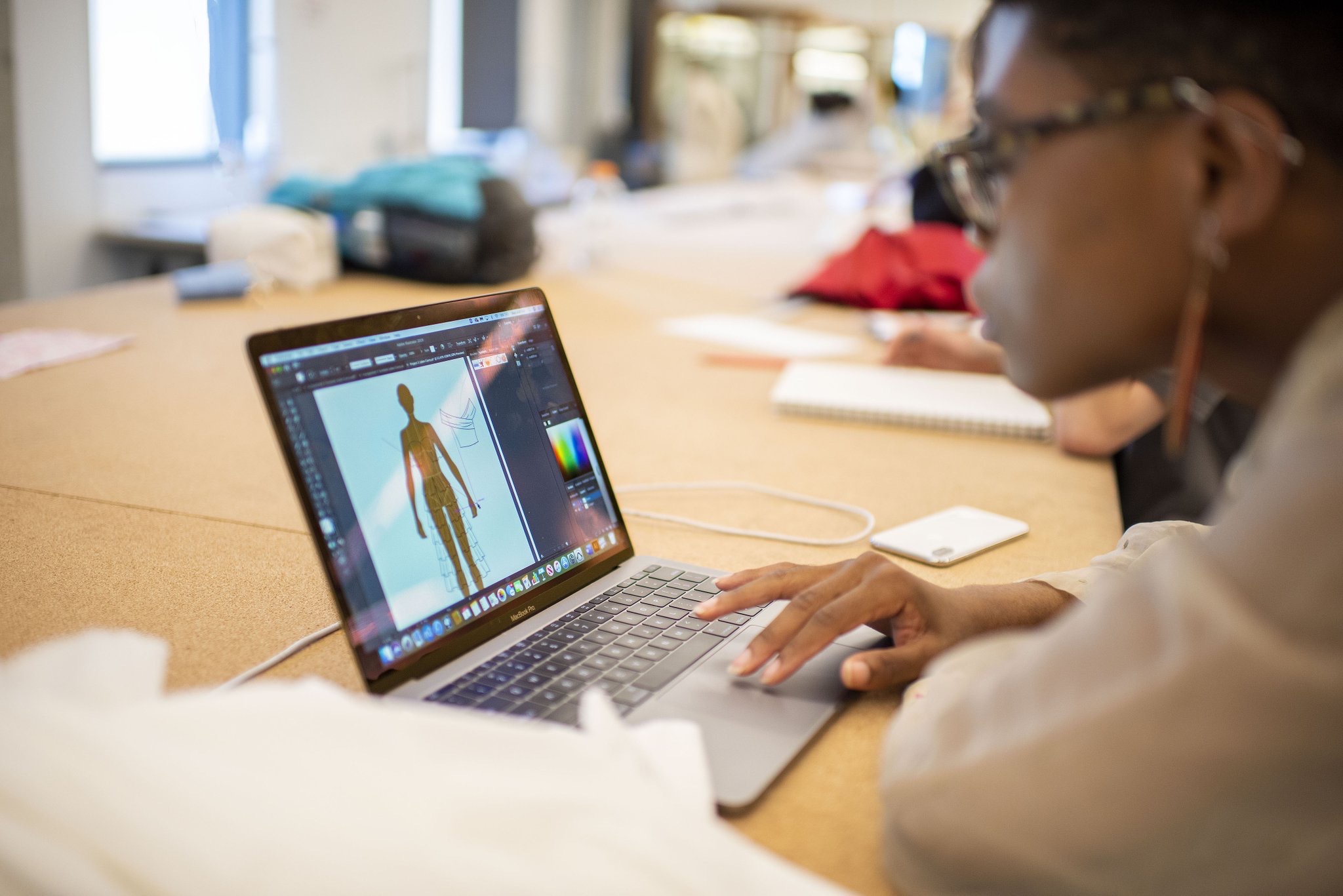 The fashion program traditionally designs sportswear, and this is the first time the program has ever collaborated with another college within UNT to create costumes. The partnership was inspired by a graduate student who wrote their thesis on incorporating new technologies into the apparel industry, and showcased their work in an exhibit on campus.
"We had quite a number of visitors, and one of those visitors happened to be the Director of the UNT Opera, who fell in love with the work and approached the college to see if there would be any opportunity to do a collaboration," Trippeer says. "Fortunately, this particular class was ready for us to teach for undergraduates this semester."
While the student who inspired the idea had already graduated and moved away, Trippeer's class gave undergraduates the opportunity to apply innovative technology to costume design.
"We have been working with the actors very closely," Trippeer says. "Students had to learn how to work with real body types and they had to learn how to design for plus size, for big and tall men. These are not standard industry mediums that in a classic fashion setting, like sportswear, they are challenged to produce on."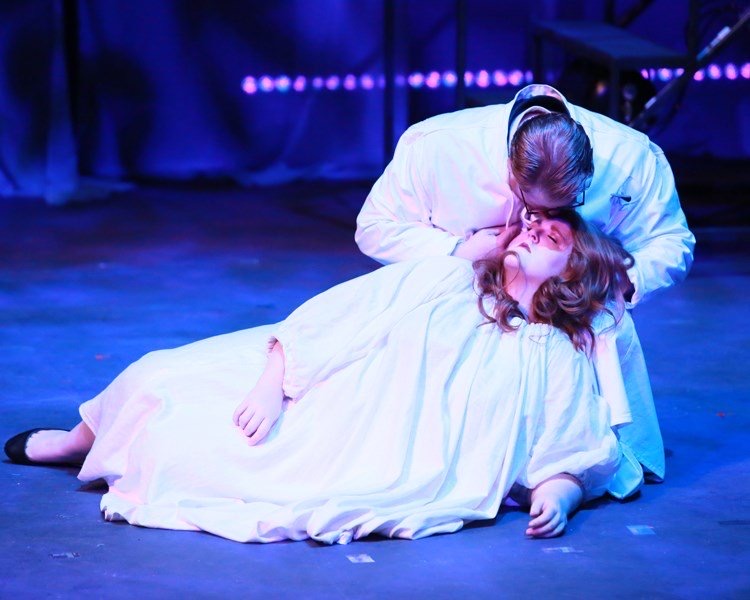 The class designed clothing for a range of students, and made accessories, like the masks for the masquerade ball.
"There are a lot of fringe technologies that are starting to impact the apparel industry, and the goal is to create opportunities so that the students are flexible and prepared to integrate and work with the scientists and engineers designing those materials," Trippeer says. "This is just a way forward for students to be introduced to those things."
You can see all of the costumes that the design team created at UNT Opera's shows this weekend, November 8 at 7:30 p.m. and November 10 at 3:00 p.m. Performances will be held at UNT's Lyric Theatre in the Murchison Performing Arts Center. Tickets start at $15.
Get the FrontRow Newsletter
Get a front row seat to the best shows, arts, and things to do across North Texas. Never miss a beat.