Art for Advocacy, the huge annual art auction and fundraiser for Dallas Children's Advocacy Center, returns for its twelfth year on Saturday. More than 80 unique pieces were handpicked by a discerning curatorial committee and put up for grabs. Every penny from the sale goes to the DCAC's mission to help victims of child abuse in Dallas County. 
This year, the event is chaired by sisters Carly Allen-Martin, a participating artist herself, and Lindsay Allen Billingsley, founder of LAB Strategies.
"I'm an artist and she's a fundraiser, so together we're kind of like the dream team of the event," says Allen-Martin. 
In addition to providing crucial support for DCAC, Art for Advocacy is also one of the best art auctions in town–and this year's lot is the biggest yet. 
"This is the highest dollar amount of art we've ever had. We have $350,000," says Allen-Martin.
The 84 artworks for sale include works donated by local galleries like Erin Cluley, Laura Rathe Fine Art, Valley House Gallery and Sculpture Garden, Barry Whistler Gallery, and others. Most of the participating artists are either Dallas-based or Dallas-represented, but there are some independent artists from out of town in the mix as well. 
The team that curated the auction block looked for pieces that fit in with this year's theme of resilience. 
"We definitely wanted work that was uplifting," says Allen-Martin. "My work is about resilience, that really inspires me and I try to infuse it in my work, and I think the majority of artists that are participating this year, we all share that common thread."
Dallas artists Favio Moreno, Ricardo Paniagua, Steve Wrubel, and Jim Woodson are among those who gave paintings. A few photographers provided work, including Allison V. Smith, Alabama-based Irby Pace, and San Miguel De Allende-based Nicole Franco. There are even some 3-dimensional works by artists like Dan Lam, Shane Pennington, and Lucrecia Waggoner.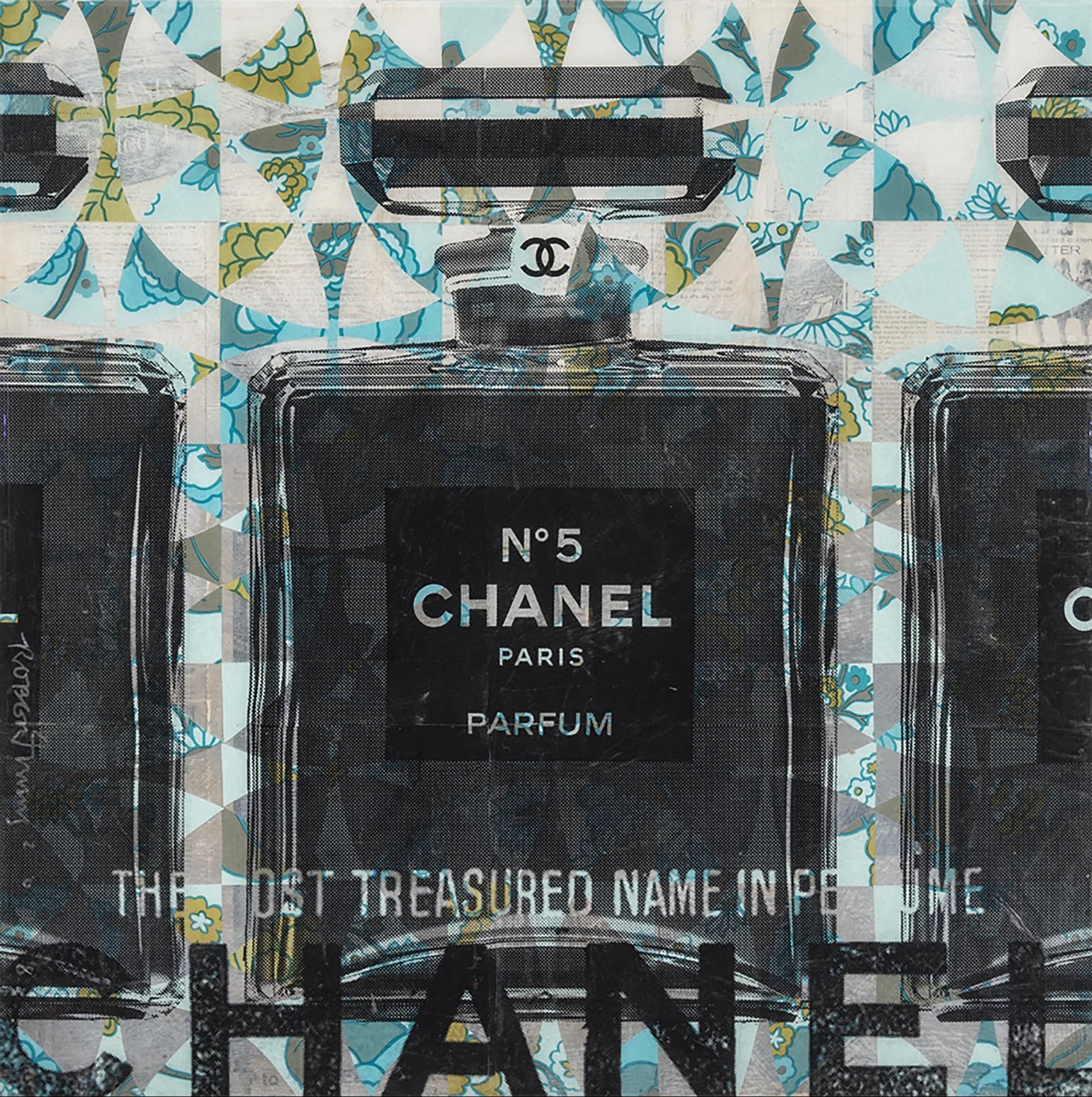 Shoppers looking to add a touch of glamour to their art collection should be especially interested in a portrait of Audrey Hepburn with French pastries by New Orleans favorite Ashley Longshore, a pop-art Chanel homage by Robert Mars, and a custom portrait by Natalie Irwin–the first time an artist has donated a commission to the auction. 
Art collectors who want something instantly iconic should eyeball Gray Malin's pastel-hued photo of The Beverly Hills Hotel, Hunt Slonem's famous bunny rabbit, or Mads Christensen's LED square.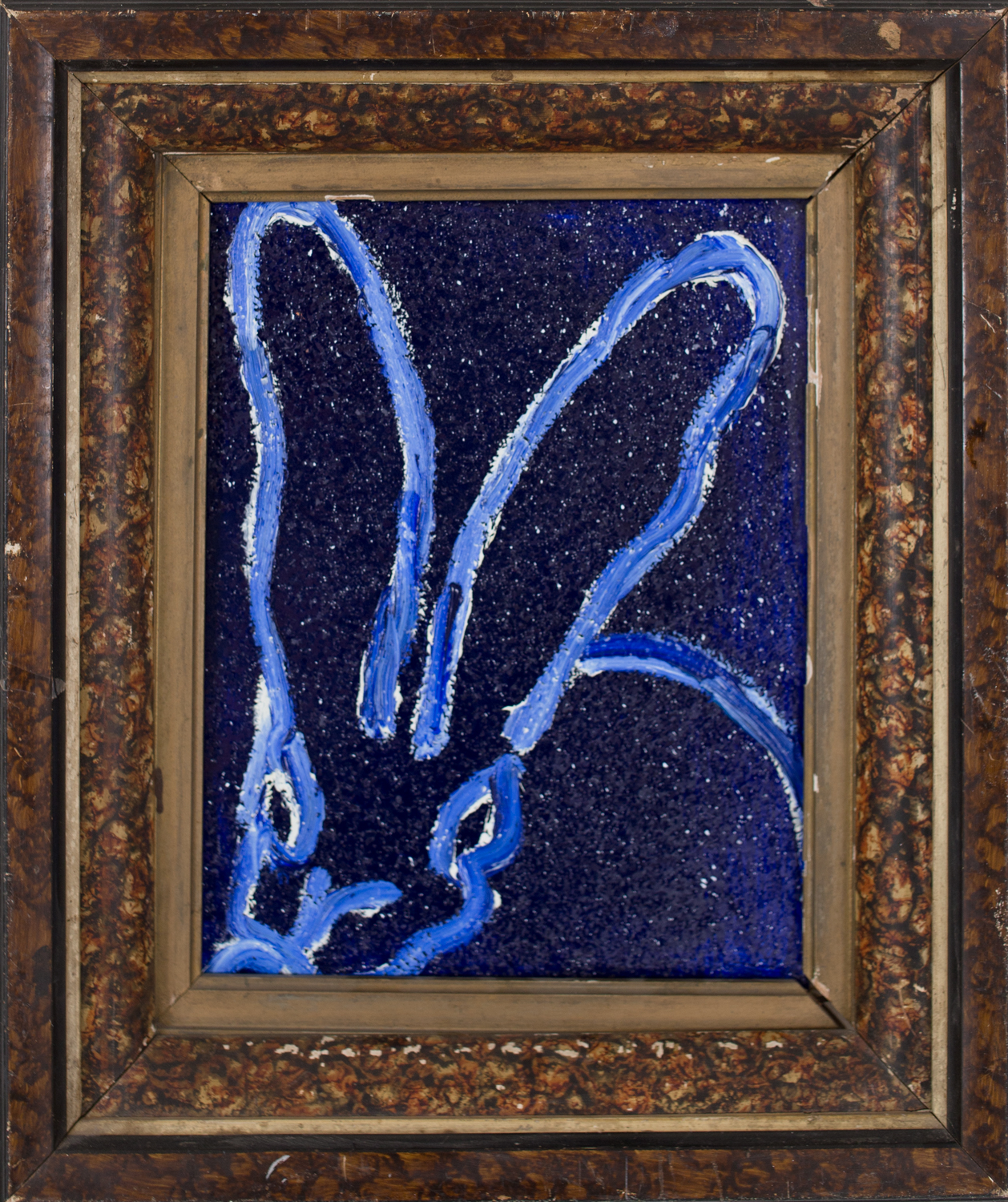 Artist and gallery owner Christopher Martin collaborated with the children of DCAC to create one very special piece for the auction, a colorful motif of stars, hearts, and smiley faces with the words "LOVE" and "PEACE" interspersed. 
The list goes on and on.
"I say go with your gut and find work that makes you happy. The whole theme is resilience, so it's about lifting yourself up, lifting others up. We've kind of done the work for you in that who's there is really curated and it's really artists that are going to be a good investment, so from there, just find something that really brings you joy," says Allen-Martin. 
You can get a preview of the artwork at NorthPark Center near the Louis Vuitton store through tomorrow, November 6. Tickets for Art for Advocacy are sold out, but you can get involved here.
Get the FrontRow Newsletter
Get a front row seat to the best shows, arts, and things to do across North Texas. Never miss a beat.