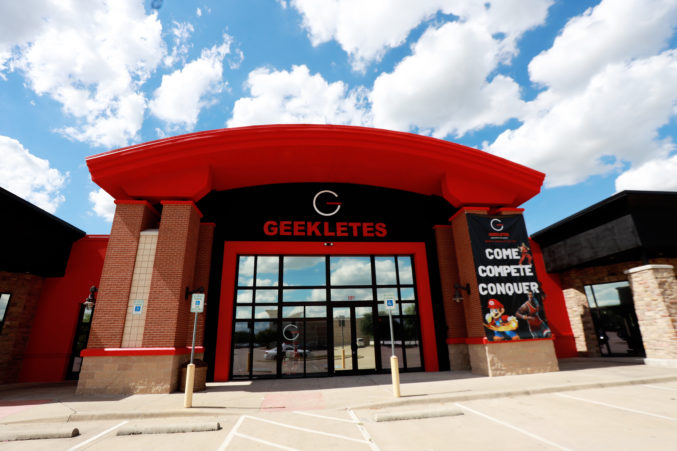 The Dallas-Fort Worth Area Gets Another Esports Arena
Geekletes in DeSoto is the newest gaming center to enter the ring.
If you haven't noticed, Dallas-Fort Worth is a national epicenter for gaming and esports. The lucrative industry had its start in the U.S. here, and though Los Angeles later took the lead as the nation's capital of esports, DFW remains the second largest hub. The last couple years have been especially eventful with companies like Infinite and Complexity Gaming moving to town, and the largest esports arena in America opening in Arlington last year. You can even send your kids to esports summer camp these days. 
So it's not too surprising that there's a new esports arena opening in the area, a 15,000-square-foot facility called Geekletes in DeSoto. The arena, which is located in the former ITT building, has a competition stage, a private streaming room, tournament rooms, podcast recording studios, an outdoor basketball court, and a cafe with a bar. It opens to the public on August 17 with a one-day conference and festival, Geekletes Con. 
The organization previously had its headquarters in Downtown Dallas. Co-founder Danny Martin grew up in South Dallas, not too far from Geekletes' new location in DeSoto. He hopes that he can bring more of a voice and representation to the industry by opening a black-owned esports arena in town. "We want to be leaders in showcasing diversity within this new industry," he said in a press release. 
Geekletes Con is aimed at avid gamers and newbies alike. The event includes speakers, gaming tournaments, a pro gamer panel, tours of the building, and a festival in the parking lot with an esports themed burger competition. It starts at 11 a.m. and tickets are $10.