Dallas, Want to Get Married at First Sight?
Take a televised chance on love.
How's your love life? Maybe you're ready to settle down, but things on Bumble aren't really picking up. Or maybe you got cast on The Bachelor and thought, "Nah, not fast enough." If this sounds like you, local singletons, listen up!
The casting company behind Married at First Sight will be stopping in Dallas and they're looking for the following: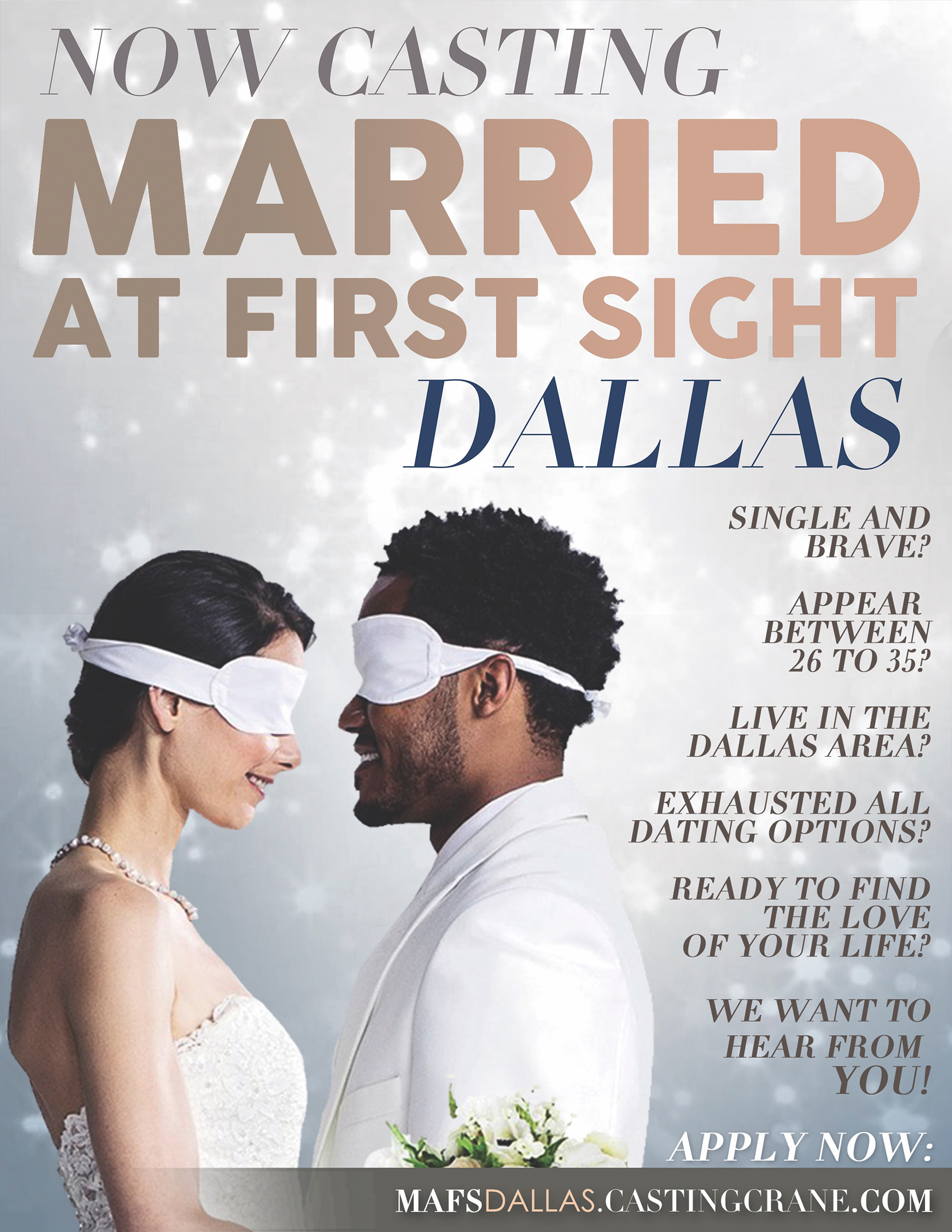 Someone single who is looking for a committed relationship.
Someone who lives in the greater Dallas area.
Someone who "appears" to be between the ages of 26 and 35. (Hmm.)
Someone who is willing to share their journey on TV.
The brave souls chosen will have a team of experts select a partner for them, and then proceed to an actual wedding ceremony. Sometimes it works! Your chances can't be worse than at Concrete Cowboy on a Saturday night.
SaveSave
SaveSave
SaveSave