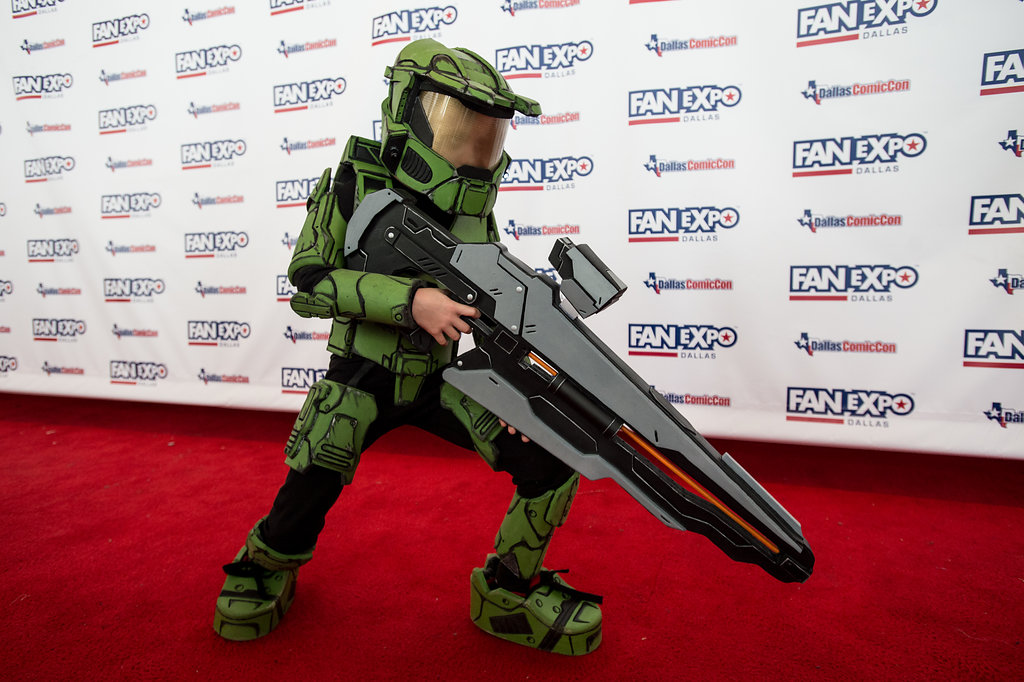 Dallas Comic Con: Fan Expo in Photos
The best cosplay from this year's massive comic book and pop culture convention.
Dallas Comic Con: Fan Expo is a veritable extravaganza of pop culture. This year's massive event at the Kay Bailey Hutchison Convention Center featured three days of panels, workshops, and celebrity sightings — the star-studded lineup included Stan Lee, Gillian Anderson, Carrie Fisher, Nathan Fillion, and Giancarlo Esposito. I'm also 90 percent sure I saw comedian Brian Posehn, who was in town for a gig at Hyena's, walking around surreptitiously with a bag full of comics and other goodies.
The real stars of Fan Expo, though, are the fans, who were out in droves in some of the best costumes you'll see this side of Halloween. We photographed some of our favorite cosplayers, although I'd like to give a personal shout out to Godzilla and Randy Marsh, who are not pictured here. I do spot a pint-sized Master Chief, a pensive Spider-Man, and what I can only assume is some kind of zombie Deadmau5. You can check out our photos from Fan Expo by clicking the link at the top or headed right this way.