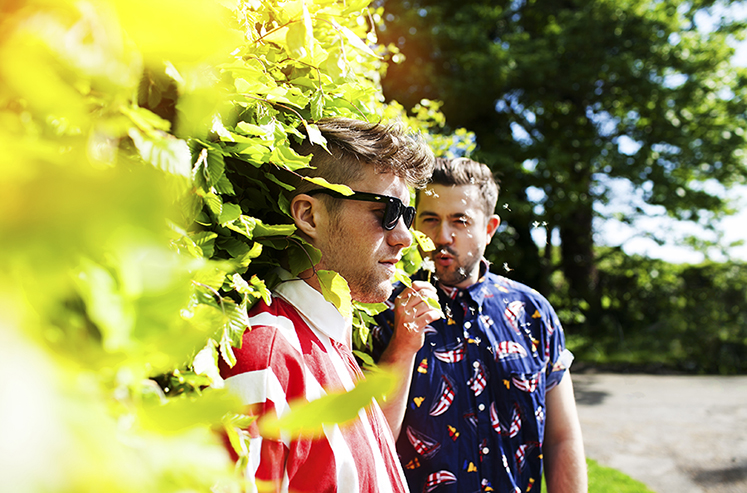 Thumpers, Dead Flowers, Tele Novella and Other Wednesday Concerts
A special Elvis-themed tradition in Oak Cliff might be the best way to kick things off tonight.
There are a lot of events tonight, a few of them are outright gems. First off, if  you have never been, I recommend checking out Elvis night at El Ranchito in Oak Cliff. Every Wednesday for 11 years in January and August, the Oak Cliff restaurant becomes a celebration of Elvis' larger-than-life personality. This could serve as the perfect beginning for a night out to catch some of the later shows.
Thumpers | Sun Club | Nite (Three Links): This is a fun, pop-filled show in Deep Ellum's best-booked spot. I would attend this show solely for Nite, which is one of the area's best dance-friendly bands after Black James Franco, who never play enough for my liking. Nite is a polished act with memorable songs and unpretentious notions on where they're taking their pop.
Tele Novella | Howler Jr. | Supersonic Lips (Two Bronze Doors): One of my favorite things about Lower Greenville house venue, Two Bronze Doors is that they're not obsessed with controlling their own programming. They're open to handing over the regns to others who share their vision. This show is a case-in-point, with DDM's Evan Henry, who has taken over full responsibilities of the label on his own. Tonight's highlights include a rare solo set by Howler Jr.'s Spencer Kenny.
Dead Flowers (So & So's): Having witnessed a lot of online trolling lately, it came as no surprise when a friend told me about a new venue in Uptown that was supposedly booking "rad" shows. Perusing the venue's Facebook page I couldn't find an out-there event among the current schedule. However, it is interesting that a spot in this neighborhood is showcasing anything besides Jäger-bombs and trap music when it comes to providing entertainment. So cheers; I'll be keeping an eye on this one.
Blood of the Sun (Gas Monkey Bar N' Grill): A free show in the southern outskirts of Irving with this particular band is not nearly enough to get me to close my tab early at "Wardance" tonight.
Speaking of which, "Wardance" continues upstairs at Crown and Harp. Tonight's theme is Joy Division. "Trillwave" is at Beauty Bar with Faded Deejays as the guest this evening.