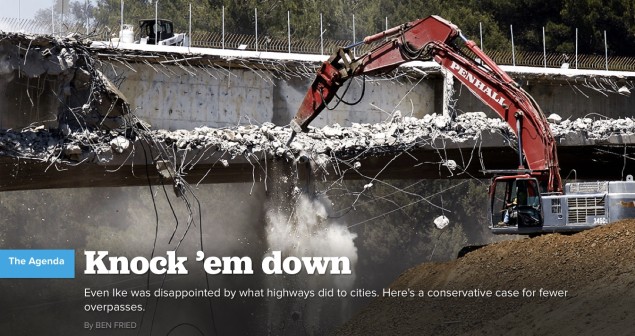 Over at Politico, they've got a piece titled "Knock 'Em Down." The subhead: "Even Ike was disappointed by what highways did to cities. Here's a conservative case for fewer overpasses." If you've never thought about this topic before, then this must be the first time you've visited FrontBurner. In any case, you should read it. But I'm going to deprive you of the delight of stumbling across this passage as I did when I read it:
To a true fiscal conservative, the notion of removing urban highways to control costs, and letting scarce real estate attain its full value, should hold immense appeal. This may explain why Wick Allison, president of the non-profit that publishes The American Conservative, is a huge backer of the movement to replace a highway in downtown Dallas with a street grid and walkable development.
Get the D Brief Newsletter
Dallas' most important news stories of the week, delivered to your inbox each Sunday.