Like a ball bearing shot through a tube, I hurtled down the ice-walled, 1994 Olympic bobsled course on a tiny sled called a skeleton at about 50 miles per hour.
The Norwegians in Lillehammer were not verbose with how-to details. Like my dogsledding adventure the day before, I got just 15 seconds of instructions from my skeleton coach, mainly: "Keep your elbows in and hold on." Then I was off, my helmet chin guard repeatedly smashing into the ice while the sled banged against the sides of the tunnel. Remarkably, my thumping heart didn't break free of its rib cage as I careened ever forward. 
Till then, I didn't know a skeleton run was on my bucket list. As thrilling as it was, though, once was enough. But a visiting Tesla mechanic from San Francisco shamed me into doing it again. "Go ahead," he goaded. "At least you know how scary it will be this time." So I sped through the frozen tube again. Though roughly shaken, I shaved two seconds off my time without my heart pounding like a kettle drum played by frenzied apes.
The dogsledding, skeleton runs, and a 5G-force bobsled ride—just like the one Bill Gates endured on the same course—were among the highlights of my eight days in Lillehammer. Actually, though, I had come to the town that hosted the 1994 Winter Olympics for its renowned cross-country skiing. And, I wasn't disappointed with the more than 2,000 kilometers (1,240 miles) of groomed trails amid magnificent winterscapes. And while a six-pack of beer costs the equivalent of $75—that's not a misprint—the endless Nordic skiing is free.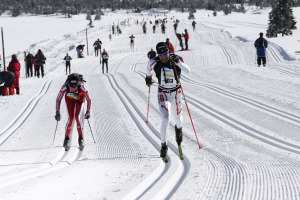 If you have a few spare days in Europe during the winter—which in Norway can last well into May—Lillehammer is a two-hour straight shot by train from Oslo's main airport. Cross-country ski areas like Sjusjøen, Nordseter, and Hafjell are 25 minutes or less from the town center. Lessons are available, as are equipment rentals. (Alpine slopes with lifts also dot the area.)
One day, smoke billowed from a stand of trees. As I kicked and glided my skis closer I saw a young couple sitting on ferns spread around the lip of a pit carved out of the deep snow. At the bottom was a wood fire that was roasting sausages, the meat popping and sizzling at the end of sticks on a clear winter afternoon. It was a weenie roast, Nordic-style.
All it took was for me to ask, "May I take a picture?" and Norwegian "reserve," a supposedly widespread characteristic, evaporated. It happened whenever I had a logical reason to approach a stranger. This time I was invited to try a local sausage encased in a tortilla-like potato wrap called a lefse. The couple joked about their relationship, giving me a rundown of its ups and downs—details that I doubt few American couples would impart to a total stranger within 20 minutes of their meeting.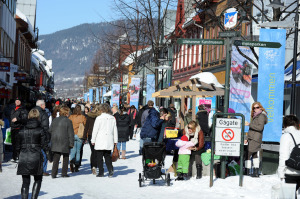 Hours later, at the Pellestova Hotell Hafjell's lounge, I sipped a warming café latte and struck up a conversation with an Oslo attorney named Per Fosberg. Again I easily overcame Norwegian reserve, this time by merely asking about his father's Norwegian sweater. Later, I asked Fosberg about a Financial Times article asserting that Norway's oil wealth was upending the national work ethic, with folks sneaking off on Thursdays for long weekends in the country. Fosberg strongly disagreed, saying Norwegians had been playing hooky long before the North Sea gushed black gold.
A Logical Trip
Friends and colleagues thought I was crazy to visit Norway in winter. But I had embraced Nordic skiing in Colorado, and it seemed a logical next trip. Moreover, Steven Van Zandt's hilarious Netflix series, Lilyhammer, suggested a place to try. (Playing a New York mobster relocated to Norway via a witness-protection program, he promptly corrupts nearly everyone he encounters in Lillehammer.)
Dogsledding isn't native to Norway, but it made sense to take a turn, especially when you can start off as the musher. The challenge was stopping the dogs just before they crossed a busy ski trail. After accomplishing that, my confidence soared. The runs are followed by hot drinks in a teepee-like tent called a lawo.
The best-kept secret is the town's micro-brewery, Lillehammer Bryggeri. The beers are excellent—its hoppy pilsner was once rated the best in Norway—the mood convivial, the Swedish cook's food superb. On St. Patrick's Day, a Norwegian band deftly belted out Irish ballads as I washed down an amazing moose steak with a stout.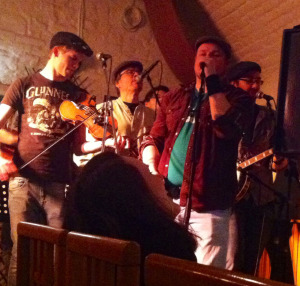 The evening was abetted by a silent man who sat himself down at the large table I snared in front of the band, but his Norwegian reserve again quickly vanished. Turns out, Randulf Stendahl is crazy about Irish music, having made countless trips to the Emerald Isle to catch traditional bands. This Nordic Hibernophile knew the origins of each song, making the evening priceless. It topped off days skiing through a magical Nordic countryside—not to mention those once-in-a-lifetime bobsled, skeleton, and dogsled runs. 
A version of this article appears in the November 2014 issue of D CEO.
Get the TravelClub Newsletter
Explore the best deals, inspiration, and opportunities for your next travel destination to escape in style.