This town may be small, but you'll find plenty of well-to-do locals and tourists roaming the downtown historic district on a lazy Saturday afternoon. Check into the Pecan Street Inn, a new three-room boutique hotel in a rustic, two-story red brick building built in 1902. Downstairs, you'll find the Drink Shoppe, stocked with local wines, soft drinks, coffees, and teas, and a deli counter filled with locally produced artisanal cheese and nuts.
In the morning, head over to the Koffee Kup Family Restaurant for biscuits and gravy or a mammoth three-egg omelet. If you happen to be seated next to some locals, ask them their opinion of Billy the Kid. History books say he was killed by Pat Garrett in 1881, but in 1950, Hico resident Ollie "Brushy Bill" Roberts claimed he was the real outlaw. There is no real evidence to prove his claim. But Hico has filled a museum with rare photographs, storyboards, and affidavits from important townsfolk who swore they swapped horses and shared meals with the gunman.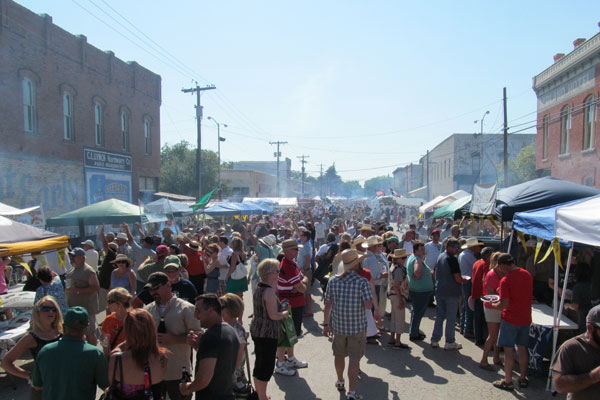 Each May brings the Texas Steak Cookoff and Wine Festival to Hico. (In 2013 it's May 18.) Hundreds of backyard chefs from all over the state compete for the title of "Best Steak in Texas." Attendees and participants can also attend a wine tasting and a VIP dinner featuring the food of chef Brian Luscher, owner of The Grape Restaurant in Dallas.
If you prefer a quieter getaway, skip the many festivals this town offers and pick a slower weekend. You can schedule a tour of the Wiseman House, where chocolatier Kevin Wenzel creates award-winning truffles, toffees, and barks. Or just stop in the bright blue house next door to the Koffee Kup and pick up boxes of chocolates to fuel a day of power shopping. The downtown streets are lined with fine antique, home decor, and whatnot shops. The charming buildings have been restored to their original glory. If they tore up the pavement and tied a few horses up in front of the shops, you'd swear Billy the Kid might be hiding just around the corner.
Distance From Dallas:  101 Miles  // 1 Hour 42 Minutes
Get the TravelClub Newsletter
Explore the best deals, inspiration, and opportunities for your next travel destination to escape in style.