County Judge Clay Jenkins
Coronavirus
Governor Abbott extended statewide disaster declaration as North Texas reaches six months since the first COVID-19 case.
Coronavirus
Uber launches prescription drug delivery service. Dallas ISD goes virtual for the first month.
Coronavirus
The city and county of Dallas end their $14 million contract with Honu Management Group, who ran COVID-19 testing sites.
Coronavirus
Due to a coding error, Dallas County added 5,361 cases on Sunday. All but 166 were from tests conducted in July.
Coronavirus
The number of people hospitalized in Texas due to COVID-19 is the lowest its been since early July.
Coronavirus
Thursday saw the lowest number of new cases since June 1.
Coronavirus
Intensive care unit capacity in the region is down nearly 40 percent over the last week. Hospitalization capacity is down as well.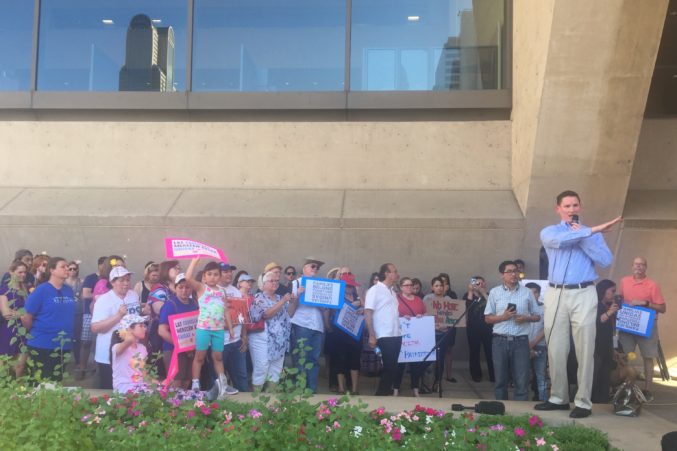 Local News
We could do a better job than the government is doing at the border, he said at a rally outside city hall yesterday.