Galleria Dallas Is Opening Even More Shops …
Last month, we reported four stores opening at the Galleria in North Dallas this spring. This summer, the shopping center is adding five more. Athletic sock company Stance is opening its first Dallas location this month. The footwear brand, which specializes in fun graphic designs, will also sell clothing and other accessories. It's rite of passage for tweens everywhere to go the mall and get their ears pierced, and late this summer, they can go to the Galleria too. Piercing Pagoda at the end of July is opening jewelry store Banter, which also offers piercing services, next to Build-A-Bear. 
Later in the summer, trendy Canadian fashion brand Garage will open next to Starbucks. The Gen Z-geared retailer carries everything from mom jeans to bodycon dresses to crochet miniskirts and more. Additionally, Bearfruit is the latest California transplant to make its way to North Texas. The West Coast jewelry brand specializes in minimalistic, affordable dainty pieces and is set to open next to Morphe late this summer. Finally, over the past decade, Brittany Cobb's Flea Style has become a staple in boho cowgirl attire, with locations across Dallas and Fort Worth. Now, Cobb is bringing her beloved build-your-own-hat bar, plus a brand-new boot bar, to the Galleria this August.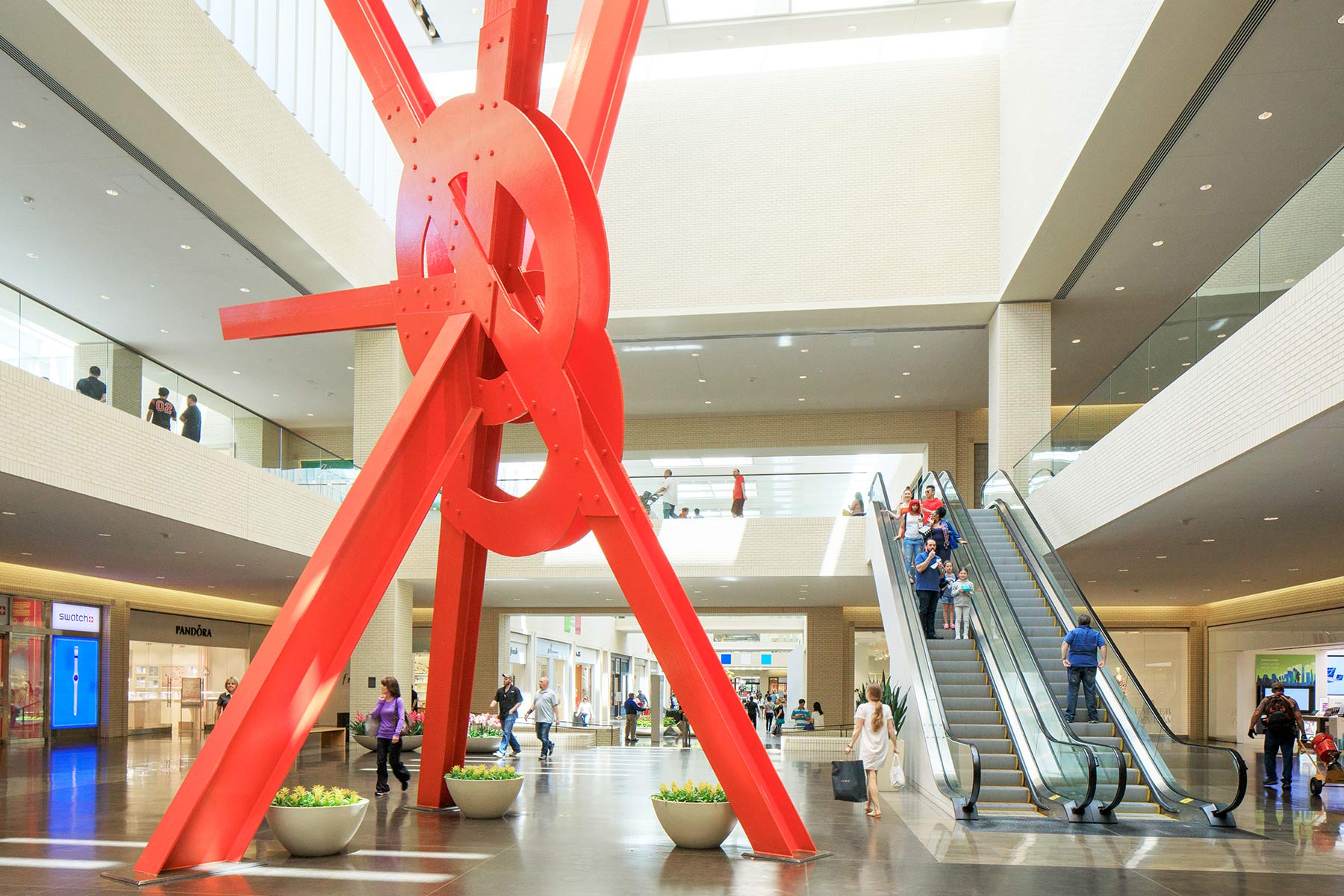 … And So Is NorthPark Center
Not to be outdone, NorthPark Center is opening seven more shops this summer too. Already open is Burberry, which has popped up with its iconic check, in the Neiman Marcus Court. Find it across from Dolce & Gabbana. High-end jewelry store Maria Tash specializes in piercings and curated earrings. NorthPark will be the brand's only Texas location. Right next to Nicole Kwon's new store is Upwest, which opened several weeks ago. The casual-fashion shop specializes in reasonably priced basics, athleisure, and swimwear, with a focus on sustainable fabrics. 
Later this summer, Los Angeles-based Buck Mason will open near Macy's. The 9-year-old brand takes an "architectural" approach to casual basics, like tees, jeans, and outerwear. NorthPark will be the brand's first Dallas location and third in Texas. Australian-based Scanlan Theodore will bring its classic and feminine styles across from Sarah Flint. Breitling will join Omega and Rolex at Eiseman Jewels in the ranks of designer watchmakers. The 138-year-old Swiss brand is renowned for its chronograph timepieces. Next door to Maria Tash will be luxe knitwear company St. John, right by Corner Bakery. Finally, after a 10-month stint popping up in Highland Park Village's Market last year, Copenhagen-based GANNI will open this summer as well. The Scandi-style fashion brand will be between Nordstrom and Neiman Marcus, across from Longchamp.
Stretch It Out at Stretch Lab
Have you gotten up from your deck and stretched recently? No? Then head out to Mockingbird Station and get in a session at the new StretchLab, which opened late last month. The national studio chain specializes in personalized stretching, helping its clients relieve tension, increase flexibility, and more through 25- and 50-minute stretches. If you don't want to trek all the way into the city, StretchLab also opened another location in Allen on May 5. Learn more here.
Other News to Know
Barbara Sturm Is Taking a Swing at Teen Acne
Your teenage years are full of feelings, hormones, zits, and "no one understands me!" feelings. But Dr. Barbara Sturm does. On May 5, the German skincare giant released her new Microbiotic Collection. The four-piece set ($190) includes a cleansing balm, hyaluronic serum, face cream, and pimple treatment, all geared toward teenage skin. Learn more here.
Cruise Through the Mediterranean at Legacy West
Darna—meaning "our house" in Arabic—is set to open later this month in Legacy West as a restaurant, deli, coffee bar, and market. The joint will serve flavors from all over the Mediterranean Sea, such as Lebanese mezze and Moroccan tagines, and folks can find cooking ingredients, like specialty olive oils, spices, and dried fruits in the market. Learn more here.
Get the AtHome Newsletter
Enjoy Dallas' best trends, hot properties, and tips from local designers to help you nest in style delivered weekly.
Author
Catherine Wendlandt is the online associate editor for D Magazine's Living and Home and Garden blogs, where she covers all…