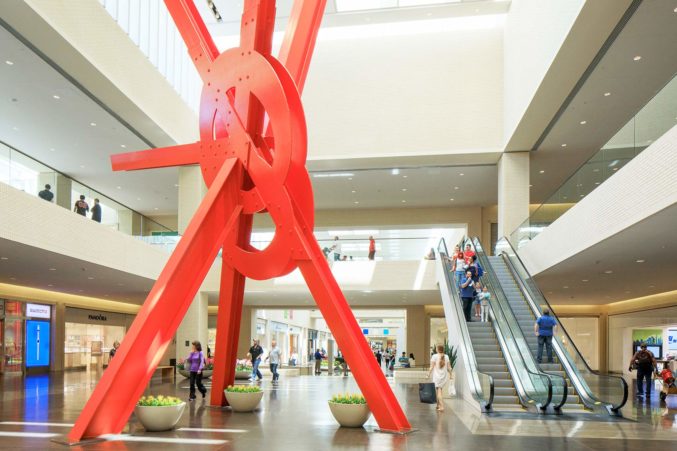 Shopping & Fashion
Plus, StretchLab has launched several spots across North Texas, Barbara Sturm's new teenage skin care line, and more.
Retail
You'll have to walk someplace else, people.
Shopping
There was a big announcement at NorthPark today. We dispatched intern Britt Stafford to witness the proceedings. She reports. You decide:
August 19 isn't merely another day to shop at the NorthPark Center. This year marks a special milestone. Under the red beams of a Di Suvero sculpture stationed in one of the mall's many atriums, Nancy Nasher gave her remarks to celebrate the shopping center's 50th anniversary and announce the launch of a new initiative. To celebrate its success as of one of the top malls in the country, NorthPark will donate to 50 North Texas nonprofit organizations over the next 50 days. NorthPark has also entered into a partnership with Communities Foundation of Texas and will host the organization's North Texas Giving Day on September 17. Sorry shoppers, no freebies for you.