After the tumultuous fifth season of The Real Housewives of Dallas finished airing in May, Bravo fans were anticipating a cast shakeup. Instead, the network announced on August 17 that the show is going on hiatus indefinitely. While it hasn't been formally canceled, there are currently "no plans" to film Season 6, says Bravo. Which sure sounds like it's canceled, but the door might be slightly ajar.
Though Bravo didn't specify why RHOD has been put on hiatus, some fans suspect it's the result of the franchise's continuous displays of racism. LeeAnne Locken left the show after the Season 4 reunion, during which Andy Cohen called her out for multiple harmful and discriminatory comments she directed at castmate Kary Brittingham, who is Mexican.
Then, Season 5 introduced new cast member Dr. Tiffany Moon, an anesthesiologist and the franchise's first Asian American Housewife. In the first episode of the season, Dr. Moon was thrust into a discussion about racism with castmate Brandi Redmond, who wanted to publicly apologize for a video she had posted to Instagram that mocked people of Asian descent. This was a continuous theme for Season 5–many fans felt that there was an unfair expectation for Dr. Moon to lead conversations about race and anti-racism. The season wrapped with a controversial finale: cast member Kameron Westcott consulted "printed-out tweets and other notes that she consulted as she went on a crusade against Moon," the Dallas Morning News summarizes. Westcott's family was involved, too; her husband had previously tweeted at Dr. Moon to claim that "anti-racism is racism."
Bravo released a statement in May that said, "Bravo strongly supports the Asian American and Pacific Islander (AAPI) community. Anti-racism is, in fact, not a form of racism and the network stands by Dr. Tiffany Moon and her advocacy against racism and violence."
For many fans, the statement was too little, too late. Especially since Bravo chose to highlight these incidents.
That said, never say never to a reboot of RHOD. The Real Housewives of Miami aired for three seasons from 2011 to 2013 and is slated to return for a fourth nearly nine years later. This time, RHOM will air on the streaming platform Peacock.
Dallas Housewives past and present weighed in on the news last night. Check out some of their reactions below.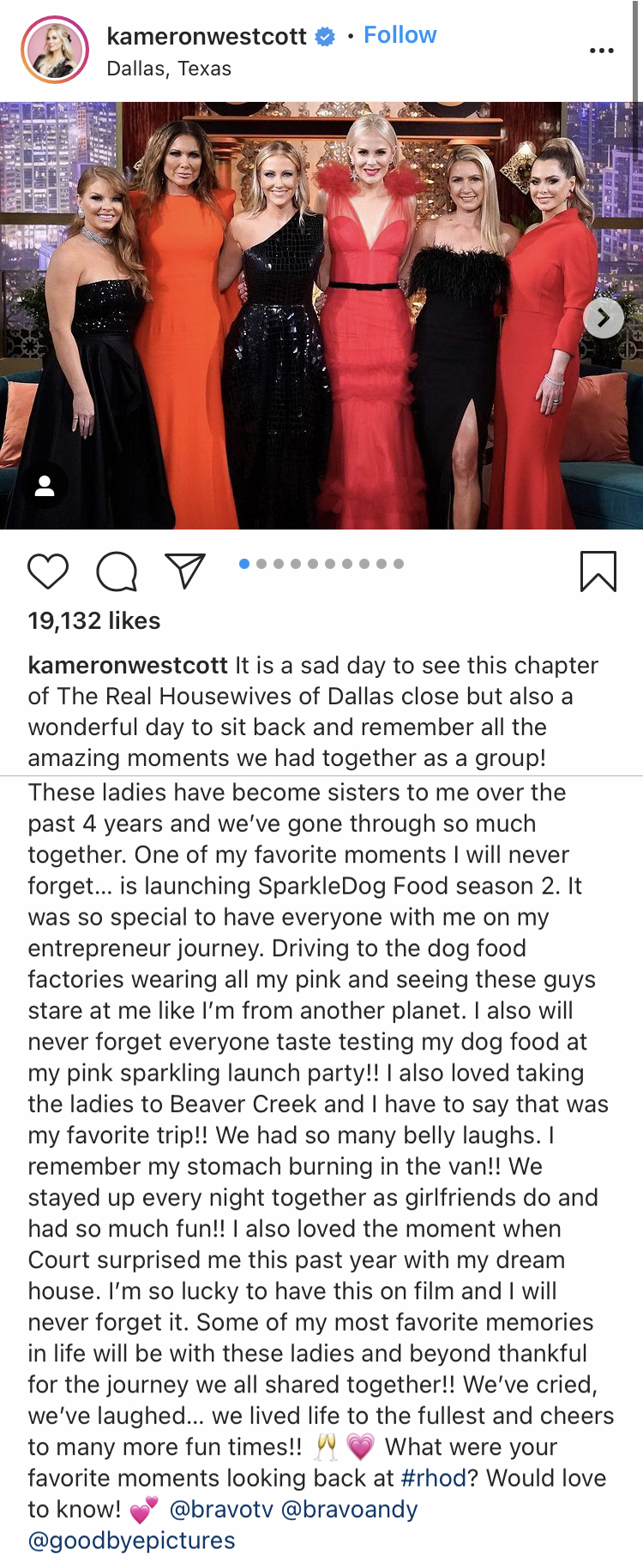 Get the FrontRow Newsletter
Get a front row seat to the best shows, arts, and things to do across North Texas. Never miss a beat.