When it comes to Luka Doncic, I of all people should've known better.
He's a hero in our shared home country. I have watched every one of his games since he was 17. Yet I have done the same as most analysts and other basketball people since Doncic entered the NBA as a teenage prodigy. I underestimated him.
Last summer, I undertook the task of trying to predict Doncic's peak in terms of his statistical performance. I get it now. Trying to put a ceiling on a player who has already had a remarkable career but is still in his early 20s wasn't a smart idea.
Nevertheless, armed with more than 20 years of historical data, I ran my algorithm and came up with a prediction for Doncic's peak Box Plus/Minus (BPM) value. (if you want to know why I chose BPM and how the process looked, here is the original article.) In a nutshell, BPM is one of many all-in-one advanced stats (more on them later on) that measure overall player impact. The peak BPM number that popped out of my model for Doncic was 11.4. The number is not really relevant. What matters is that only four players in the last 20 years did better than that—Nikola Jokic, LeBron James, Steph Curry, and Giannis Antetokounmpo. All of them were named NBA MVP when they did.
I remember how hesitant I was putting that number in the article. Unlike my fellow Slovenian, I just lacked the confidence. Reaching that number would mean Doncic, already a three-time All-NBA first team selection, topping his previous peak in terms of advanced numbers by almost 40 percent. It seemed pretty implausible. Eventually, though, I relented. Doncic was only 23, and based on all historical comparisons, he had at least two to three years left to reach his peak. It could happen … eventually.
Less than six months later, it did. The Slovenian superstar reached my predicted BPM peak during the Mavericks' seven-game winning streak in late December when he averaged 42 points per game, including a triple-double against the Knicks that featured a career-high 60 points, 21 rebounds, and 10 assists. (His BPM at the moment is 10.8, second in the NBA only behind Jokic.) Doncic is the NBA's leading scorer, averaging 34.3 points per game, almost a six-point improvement over where he was over the last three seasons. He's doing it with career-high efficiency, too.
The model wasn't completely useless. It accurately estimated that Doncic had this next level in him. It just didn't predict it would come this soon. I'm not sure anything, or anyone, could. We're watching Doncic dominate the NBA by going to another level, making a second big career leap, comparable to the one he made after his rookie year. That has prompted some to put him as a favorite not only for the MVP but also for the Most Improved Player award.
Where did this come from? And how did it happen so fast?
Starting the season in shape and hungry after a disappointing EuroBasket quarterfinals defeat definitely helped. But I think there is more to it than that.
During a recent interview, former Mavericks director of player development Mike Procopio, who worked with the 19-year-old during his rookie year, surmised Doncic just needed a certain number of minutes and a certain number of reps to figure out the NBA.
In his fifth year as an NBA pro, Doncic not only has figured out the rules, but he also has figured out how to best take advantage of them.
In its recent player rankings exercise, The Ringer nailed the description of Doncic by calling him a master manipulator who sets the floor as he wants it, works over any defender in his path, and reads the game to perfection. I can add that watching Doncic is like seeing a movie in slow motion, one in which he is creating a slight edge at every single frame. With every season the movie is getting slower, while the machinations— like passing, for example—are becoming more sophisticated.
But while we were used to watching Doncic toy with opposing defenses, a Slovenian coach who knows and has followed Doncic since his junior days, shared an interesting observation. To him the biggest difference this season is not only what he's doing on court, "but also how he's manipulating everything around it. Opposing players, coaches, rules, officials, media, even his own teammates."
Watching most of Doncic's media sessions over the first couple of years, I never would have imagined he would be sending messages to NBA commissioner Adam Silver. Same goes for a legend like Gregg Popovich, after the Spurs head coach joked prior to their New Year's Eve loss to the Mavericks that the goal was to hold Doncic under 50 points. Doncic ended the night with 51 points, a number that he denied, with a huge smile on his face, was a response to Popovich's comments.
I'm not so sure if that wasn't another message, to the NBA's most recognizable head coach and the rest of the league alike: he can do what he wants, when he wants. Such as those two perfectly executed missed free throws at the end of clutch wins against the Knicks and Spurs, both resulting with the ball ending up in Doncic's hands, a difficult manuever he made look so simple. Or, for that matter, how he gets to the free-throw line in the first place; he's averaging 11.4 free throw attempts per game, four more than last season. Over the last eight games he went to absurd levels, getting to the line more than 20 times in three of them. He's settling less for the fancy step-back three—his three-point frequency is at a career low— and instead just bullies his way to the rim and, consequently, the line. It's another sign of the maturation process. More than ever, he knows he can force the issue, so why shouldn't he?
Considering the zone he's in this season, Doncic is unstoppable if you defend him straight up. The word on the street among NBA players is that "if you don't double him, it's 50."
This is why Doncic has seen plenty of double teams and every other possible defense as teams try to find a way to slow him down. The challenge for opposing coaches is that when that happens, Doncic is elite at orchestrating four-on-three situations with his vision and passing. He'll pick defenses apart provided his teammates can make the open looks (a big if this season). And while Jason Kidd runs a relatively simple offense, the Mavericks have several sets, concepts, and tweaks that enable Doncic to attack from every possible angle. Double Doncic out of the pick-and-roll on the perimeter, like the Lakers did in the first half of the Christmas Day game, and Kidd will move him to the block and run the offense through the post. (After that adjustment, the Mavericks generated 21 corner threes and scored a franchise-record 51 points in the third quarter.)
The fact that Doncic leads the NBA in points scored in the pick-and-roll and on drives (two categories dominated by guards), is the league's player best at isolation and third in post-up scoring (two areas dominated by wings and big men) while being an elite passer, is what led several basketball pundits including Jeff Van Gundy and Tim Legler to proclaim him the best offensive player in the league. And the advanced stats, like BPM from my preseason model, back it up. Doncic is first or second in almost every available advanced impact metric, including BPM, EPM, RAPTOR, VORP, WS and PIE, and tops most of the metrics that measure impact on offense. Basically, these nerdy numbers confirm what we're seeing on court. Doncic had great surface-level stats in prior seasons, but the numbers under the hood were never this impressive.
All of this as he drags an injury-depleted roster that lost its second best player in the offseason to fourth place in the Western Conference. Dallas is 24-15 in games Doncic has played in and is outscoring opponents by 5.5 points per 100 possessions when he is on the floor. Things get ugly when he catches a rare breather; the Mavericks have failed to win a game in four tries when their superstar was resting and are losing the non-Doncic minutes by 6.8 points per 100 possessions.
During the seven-game winning streak, Doncic averaged more than 40 minutes per game, willing Dallas to wins against bottom feeders with the types of performances he sometimes used to save for big stages. Take last night's double-overtime win against the undermanned Lakers, when Doncic had a 35-point, 14-rebound, 13-assist triple-double despite being blitzed most of the game. He had to play an obscene 53 minutes and nail two huge clutch step-back threes for the Mavericks to stand a chance. But he did, and they won.
So how did I fail to see this?
In my defense, I wrote that conditioning and mental focus were the final hurdles that were keeping Doncic from dominating over an 82-game schedule: that, when he cleared those, he would probably have a historic season, both in terms of BPM rating and, more importantly, the first MVP award of his career. Doncic cleared those hurdles sooner than I anticipated—it's scary to think he still has plenty of room for improvement in both areas—and is on the brink of one of the top-15 statistical performances in NBA history. An average team record and Jokic turning in another mind-blowing season could be the only things standing between Doncic and the Michael Jordan Trophy.
What most models underestimated is Doncic's learning curve has been expedited because he was playing as a teenager at the highest levels in Europe, so he reached most of his milestones earlier than most other players. This time around I won't repeat my mistake of doubting what Doncic can do or put a ceiling on anything he might do. (That said, I couldn't resist putting this season's Doncic BPM in my model and revising my prediction based on that. I stared at a top-five all-time number alongside the names of Michael Jordan and LeBron James and closed my computer in disbelief). I'll settle for watching what might be the next MVP, dominating the NBA on the team that I cover. And thinking that, somewhere down the road, even more could be coming.
Get the ItList Newsletter
Be the first to know about Dallas' best events, contests, giveaways, and happenings each month.
Author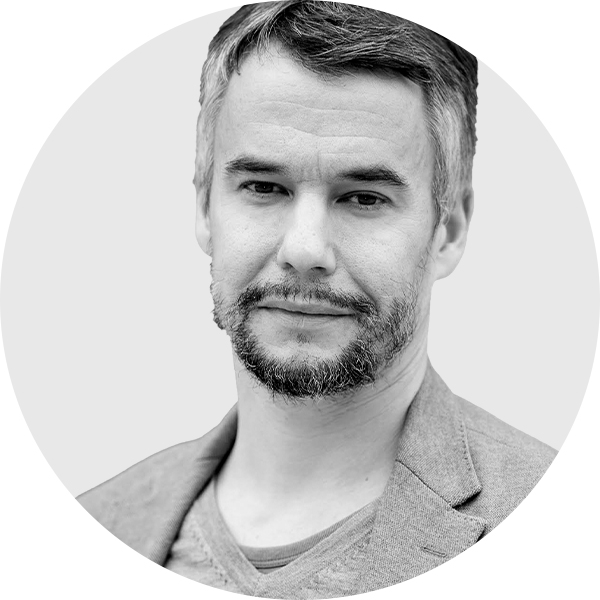 Iztok Franko covers the Mavericks for StrongSide. He is an analyst that uncovers stories hidden in NBA data and basketball…