If you're a Stars fan, Valeri Nichushkin's success is a victory green scar. After being selected by Dallas with the 10th pick in the 2013 NHL Draft, the Russian winger was discarded prematurely only to have a significant impact on the division-rival Avalanche. Nichushkin hasn't been just a role player in Colorado. He has received Selke votes in each of his three seasons, not only helping the Avalanche win the Cup last season, but also becoming a Conn Smythe candidate. Who could have foreseen this? Now Dallas finds itself in a similar situation with another Russian winger who was drafted in the first round, with the 12th pick in 2015.  
In addition to nationality, the similarities between Nichushkin and Denis Gurianov are stark. Both landed in the doghouse of their coaches. While his infamous "no goals, no penalties" year in 2019 happened under Jim Montgomery's watch, Nichushkin grew frustrated with his role after being scratched for players such as Travis Moen, Tyler Pitlick, and Joel L'Esperance by predecessor Lindy Ruff. That's what prompted him to sign a two-year deal with CSKA Moskow in the KHL in 2016 before boomeranging back Dallas for a final season in 2018-2019. Gurianov has already started to sour under a new regime, having yet to score in the early season. As of this writing, Gurianov is only four games shy of having played the same number of games in a Stars jersey. Heck, if we were to stick the early part of Nichushkin's final year in Dallas next to Gurianov's start, the two have the same number of shot attempts through the first six games, with 13. Different players, sure, but eerie similarities. 
Yet it's also easy to see why the 25-year-old has left new coach Pete DeBoer no choice. Until Jacob Peterson entered the lineup, he was the only forward without a point. Even if Dallas wasn't enjoying a scoring fiesta to begin the season, Gurianov's healthy scratch for Monday's game in Ottawa would have been warranted. He made an awful turnover on Saturday night in Montreal to punctuate an otherwise listless performance. Slow starts and healthy scratches for Gurianov aren't unusual, going back to his time in the AHL. However, none of this means that Gurianov's fate has been decided. Nichushkin was never going to shoot zero percent for the rest of his career, and neither will Gurianov. 
Production is not his problem anyway, even if it appears that way. In his first three full seasons with Dallas, Gurianov scored 90 points, good for sixth among Stars forwards in that span. If we look solely at even strength, he's sixth among Stars forwards at 1.56 points per hour. That's on the low end of the average production for a top-six forward, but it's still top-six production. The real question is whether his performance can outpace his production. 
In terms of impact, Gurianov hasn't improved the team's performance during his tenure. Over the last three seasons, the Stars are minus-87 in even-strength shots on net with Gurianov on the ice and they're minus-70 in even-strength shot attempts. This isn't news to anyone who watches him closely. His strengths and weaknesses have always been binary. He's extremely fast, and he has a bullet from the right dot. However, he is inconsistent because of poor puck control and bad reads. As a result, his game is built on a cost/benefit scale: do his broad liabilities without the puck outweigh his fleeting brilliance with it?      
I'm not here to argue about DeBoer's logic. I think it's sound. DeBoer's job security is dependent on players who can perform from game to game, not players who can produce from interval to interval. Gurianov's skill set lends itself to an either/or scenario. He's useful when he gets on the scoresheet, less so when he's not. But this isn't about DeBoer. This is about determining whether Gurianov has it in him to excel this season and beyond. 
To be clear, I don't believe Gurianov is the next Nichushkin. But I also don't believe he's the next Julius Honka, either. This is ultimately about whether Gurianov can become a useful player. For all the talk about coaches who haven't "trusted" Gurianov, they still played him. Conversely, Honka, the Stars' first-round pick in 2014, didn't always suit up and was ultimately outplayed by other depth defenders. Gurianov has three full seasons under his belt, and he has never been outplayed by the depth forwards. He has struggled, sure, but let's take a closer look at what is happening.
Corey Sznajder's microstats offer a more detailed window into how a player performs and provide clearer language to talk about players who are considered one-dimensional. For example, with microdata, we can better address the question that has hounded the Russian throughout his NHL career: is Gurianov just a shooter?            
Clearly, no. Only 3 percent of the forwards in the league are better than him at generating even-strength shots, and he's borderline elite at generating shots immediately after a controlled entry (i.e. rush shots). He's not a great passer, but he's low-key effective at passing to high-danger areas (something we saw against Montreal when he dished a slick backhand from the corner to Mason Marchment in the slot). What deserves special mention is how dangerous he is across the board when it comes to breaking into the opponent's zone: whether he breaks into the zone with control of the puck, with control by passing it to a linemate, or with control from a linemate passing to him, and how often chances are created as a result. Controlled entries are strong predictors of chance creation, so it looks as if there's a lot to work with. If that's the case, why can't the Stars capitalize? 
If Gurianov is going to take the next step, it's easy to see how he gets there. He'll need players who can pass effectively and can break into the opponent's zone with speed or control. In that regard, Tyler Seguin and Jamie Benn are the only realistic top-six options for him. Do they profile like the ideal linemates? 
Unfortunately, no. While Seguin is a moderate passer, he's below average in every category when it comes to zone entries, and he's a particularly ineffective forechecker. This kind of pairing is unlikely to offer Gurianov much help.
Benn offers a similar story in more palatable doses: moderate passer, below-average transition player. 
The outline for a breakout season is there. Gurianov needs forwards who can enter the zone as effectively as him with passing talent to leverage his shot. Outside of pairing him with Roope Hintz, what options does Dallas have?
It's up to Gurianov, obviously. He needs to move his legs quicker and to work harder to figure out what the coaches need in order to buy himself some rope. He's making nearly $3 million against the cap, and he'll be a restricted free agent next year. With Hintz's raise on the same horizon, Gurianov could be a cap casualty even if he has a good year. If he is to have a future with the Stars, this year has to be a great one. Plenty of forwards are lining up to take his ice time, including Matej Blumel, Riley Damiani, and Peterson, the player who already took his spot (for now).
In theory, Gurianov has the disposition to figure it out. He has a sense of humor and beatboxing skills, and he studies law online at Togliatti State University. He's naturally bright. But his game doesn't lend itself to easy analysis or easy chemistry, and NHL teams don't have time to solve such mysteries. 
Gurianov's fate is more than an artificial talking point, though. I do believe in the right circumstances, he can anchor a scoring line. Sure, Dallas has no problem scoring now. But the games against Toronto and Ottawa should have been stark reminders of what a real top six looks like, and I'm not convinced Dallas has that yet. Gurianov realizing his potential would go a long way toward solidifying that. On the other hand, should he remain in the doghouse, he'll just be another wasted draft asset at a time when the Stars seem more interested in selecting support for Benn and Seguin rather than players who could eventually take over their roles.        
Speaking of Seguin, he dropped quite the bombshell when discussing the previous coaching staff, and how nobody communicated to him what his role was, leaving him to figure things out on his own. A player like Seguin can walk it off, but what about a player like Gurianov, who will always need to be handled carefully, especially at a time when Russian-born players are experiencing instability? 
The question of whether Gurianov is the next Nichushkin misses the point. Nichushkin has become an old wives' tale among hockey GMs: "See what happens when you give up on a prospect too early?" But Nichushkin is not a boogeyman because he won a Cup for a team that didn't draft him. He's a boogeyman because giving players a chance to succeed is not the same as a team giving itself a chance to adequately analyze them. That was the mistake the Stars made with Nichushkin. They were never going to learn anything pairing his skill set with Tyler Pitlick and Radek Faksa, or Jason Dickinson and Brett Ritchie (four of his most common linemates that final year). It's still too early to say whether Gurianov needs a change of scenery. But it's not too early for Dallas to change his circumstances and find out if that unlocks something. The clock's ticking on both.
Get the ItList Newsletter
Be the first to know about Dallas' best events, contests, giveaways, and happenings each month.
Author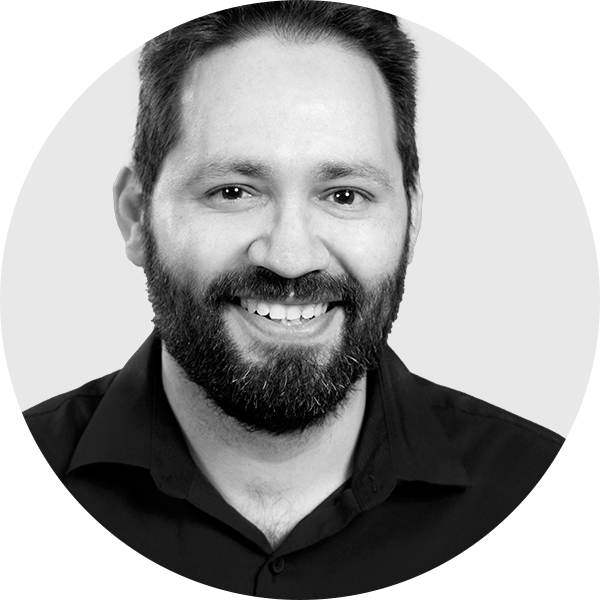 David Castillo covers the Stars for StrongSide. He has written for SB Nation and Wrong Side of the Red Line,…