Ever since the 2017 bumper crop, the Stars have been crushing the NHL draft. It wasn't just the run of drafting Miro Heiskanen, Jake Oettinger, and Jason Robertson with consecutive picks that year, impressive though it was. Since then they've added Thomas Harley, Wyatt Johnston, Logan Stankoven, and Mavrik Bourque—blue-chip talent for days. For five years, the Stars appeared genuinely committed to taking the most talented players on the board rather than picking strictly for need, and it's helped revitalize a stale roster. 
Then this year happened. Dallas took four defensemen in the first four rounds of last weekend's draft, three of whom were right-handed. The biggest deficit on the roster got a talent windfall, but at what cost? Talk amongst the fan base centered on the ways this felt like 2014 all over again, when the Stars drafted a whopping eight players, none of whom are currently under contract in Dallas today. It's not just fans questioning Dallas' draft performance, either: Corey Pronman gave Dallas a B, while Elite Prospects gave the Stars a B-. Scott Wheeler at The Athletic called the Stars "losers" for Day One and Day Two..
Is that a fair assessment? Yes and no.
Let's be clear: criticizing a draft plan is not the same as making premature judgments about the players selected. I personally had first-round pick Lian Bichsel going exactly where Dallas picked him. But it's the rest of the draft that felt like an organization shouting, "We need defensemen, so let's just draft defensemen!" Stars' director of amateur scouting Joe McDonnell tried to somewhat counter this in his own interview, emphasizing that the Stars would have gone forward if someone high on their board slipped. I don't doubt this, either. I find it hard to believe, for instance, that Dallas would have passed on Finnish winger Joakim Kemell, whom Wheeler ranked seventh on his board, had his freefall lasted all the way to Dallas at 18th overall instead of ending with him going to Nashville one spot earlier. 
Still, Jim Nill's post-draft media availability spoke volumes:  "I mentioned to my staff, 'Let's not get caught up in the position, but if there's somebody there we like in the defensive position, it's probably a priority.'" This was need over best player available, and to be fair, there's more merit to that in the NHL than in other sports. The NHL draft isn't like the NFL, with a talent pool that stretches across the world versus only the American college system. There's never a consensus on what the "best player available" actually means in hockey, and there probably never will be. 
I do think we can distinguish between picks intended to supplant the professional core and picks intended to support it. Those right-shot defensemen are ideal for players who can fill in the gaps behind Heiskanen or battle each other for the right side once Klingberg's replacement is gone. But it's not like there was a lack of forward talent on the table. Wheeler had Ludwig Persson (Washington) and Cruz Lucius (Carolina) going in the second round, and both were available by the time Dallas kept mashing the Draft a Defenseman Button in the third. The Stars just had an obvious plan and seemed intent on sticking to it.  
That starts with the 6-foot-5, 216-pound Bichsel, who is more than just a mean and nasty defender. Resist the urge to compare him to the hulking brutes of Stars past like Derian Hatcher and Jame Oleksiak. Bichsel fits the mold of a modern shutdown defender—actively confident with the puck but also able to make reads to shorten the defensive and neutral zones. Unlike static shutdown defenders like Esa Lindell, Bichsel has soft enough hands to pass in the middle of the ice on a breakout and much better edgework to cut back for better routes. These skills allow him to bull through the neutral zone and even capitalize in the offensive zone with his shot or with his legs. Experts have had nothing but good things to say about his raw tools, with the only question being about his offensive upside (a criticism we've seen with Miro Heiskanen and Detroit's Moritz Sieder, who also spent their draft year against men before eventually blossoming in the NHL).  
In Bichsel, Dallas has a defenseman who will play below Heiskanen in the role Lindell currently has. Dallas loves Lindell, and the brand of hockey he brings, but he's taking up $5.8 million annually against the cap to be their fourth most-used defender. You heard it here first: Bichsel will be ready by 2026 when Lindell becomes a UFA.
Then there's Christian Kyrou, their second-round pick and younger brother of Blues' star Jordan. To Dallas, Kyrou is the next John Klingberg. McDonnell even said it himself. Kyrou was second in the OHL in scoring among draft-eligible defenders, and it's easy to see why. Many defensemen have the physical tools to create offense from the blueline, but not everyone has the psychological tools—consider the Heiskanen versus Cale Makar debate among fans, for instance, and the talking point that Heiskanen just may not be selfish enough to ever do the things that Makar does. Kyrou almost certainly doesn't have that problem.
In fact, Kyrou has an abundance of each set of tools. Thanks to Mitchell Brown, Elite Prospects' director of North American scouting, we actually have some data on what percentage of a team's shot quality comes from a player's shots or passes. Kyrou is in a league of his own.
Kyrou sits well above two defenders who went in the first round in Pavel Mintyukov and Denton Mateychuk. He also sits well above several strong NHLers including Evan Bouchard, Jamie Drysdale, Ty Smith, K'Andre Miller, and the Cup-winning Bowen Byram. He has excellent poise handling the puck in the offensive zone, he can shoot it, and he can pass it. Patrick Bacon, who ranks prospects on a strictly mathematical basis, had him ranked 26th overall.
Unfortunately, there's a huge catch. If you're wondering why Kyrou fell into the second round, he was just one day shy of being eligible for last year's draft. This is a big deal at the draft level, because having a year's worth of development over others is typically a sign that a player might have peaked (recall Dallas taking Adam Mascherin in 2018, who seemed like a great pickup at the time but is now playing in Italy). Beyond that, Kyrou's issue will be his skating. While he's agile, he doesn't have strong separation speed, which will make his physical development all the more crucial. It's worth noting that he had excellent combine scores, suggesting the physical base is there to improve his skating similar to Jason Robertson. That is decidedly not Klingberg, whose game is all about misdirection and creating space. Kyrou wins in his own way, by attacking with a very traditional, north-south method. Don't expect him to replace the Swede, in other words, but if he's a quietly effective depth defender in a bottom pairing role who can contribute on the second power-play unit—think Ethan Bear—that'll be a solid win for Dallas. 
The rest of the draft was Dallas doubling down on defenders, switching between offensive and defensive types. George Fegaras, selected 83rd overall, was first in OJHL scoring among draft-eligible defensemen and has a right-hand shot. Gavin White, selected 115th overall, was an overager (also a right-hand shot) who teams noticed this year as he became a leader for the Hamilton Bulldogs team that won the Memorial Cup. Goaltender Maxim Mayorov and right winger Matthew Seminoff round out the group
When we look back at Dallas' draft as a whole, I think we see different phases. From 2013 to 2016, the Stars had a strong core of Klingberg, Jamie Benn, and Tyler Seguin. There was no pressure to find game-breaking talent since they already had it (for those pointing out Roope Hintz, he was seen as a toolsy center at the time). So they filled in the lines. Even at his best, Julius Honka was never going to supplant Klingberg. Denis Gurianov and Riley Tufte were two project forwards who were always going to play behind Benn. It's not like those high-ceiling players weren't available. Mathew Barzal absolutely had the talent to replace Seguin, just as Kyle Connor had the upside to succeed Benn. Both were considered slam-dunk picks at the time too. Dallas just didn't make them.
But the 2016-2017 season marked the second time that core failed to make the playoffs. If that resulted in any doubts about that core being good enough, that miraculous 2017 draft would have been the time to act. From 2017 to 2021 Dallas followed through with the new plan of finding game-breaking talent wherever they could. They didn't have to draft another center in 2021 after taking one in 2020, for instance, but they did because those were the best players available.
Now Dallas knows exactly who the new core is: Hintz, Robertson, Heiskanen, Oettinger. And so it's hard not to wonder if this is a return to the days of 2013 to 2016, with the intention of supporting it with specific pieces drafting to support a core rather than take the "best player available."
Is that a bad thing? An old plan doesn't guarantee new failures. I could absolutely see this looking like a defensive version of the 2021 draft, with Bichsel and Kyrou playing the parts of Johnston and Stankoven. And if it doesn't? Well, then Dallas is gonna wonder if it should have dangled the allure of the future for something more potent in the now, the way Ottawa did by flipping their seventh overall pick to bring back a young 40-goal scorer. Or the way Colorado and Tampa keep doing to get to the dance. Not every draft has to be about the future.
I know it can seem like a silly exercise—analyzing and criticizing a draft that will take years to fully realize. This misses the point. When the Philadelphia Flyers took Nolan Patrick second overall in the 2017 draft, it ended up being a disaster that the franchise is still feeling. But the disaster didn't happen because "hindsight is 20/20." It happened because the organization couldn't get on the same page. Dallas and Philadelphia are different teams with different rosters working in different years, but they—and the rest of the hockey—operate under the same golden rule in the NHL Draft: needs change, but talent always impacts the game. The Stars' 2022 draft class is an exercise in hoping to kill two birds with the same stone. 
Get the ItList Newsletter
Be the first to know about Dallas' best events, contests, giveaways, and happenings each month.
Author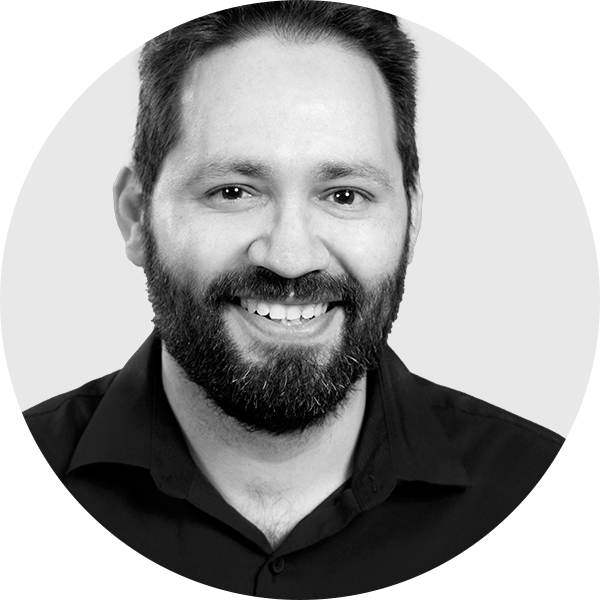 David Castillo covers the Stars for StrongSide. He has written for SB Nation and Wrong Side of the Red Line,…