The Stanley Cup Final pits two-time defending champion Tampa Bay Lightning against the Colorado Avalanche. It's basically the perfect matchup. Colorado is the best team in the West, so here they are. Tampa Bay is the best team in the East, so here they are. With respect to the litany of underdogs to make the Final in recent years—including the 2020 Dallas Stars—this is the best of the best.
Today's article is about "the rest." The fallen challengers will observe and take notes, trying to figure out which strengths they can copy and paste into next year's plan. When the Kings won two titles in three seasons, the rest of the league tried figuring out how they could get heavier. When Chicago won, the rest of the league tried figuring out how they could draft or sign more two-way players like Jonathan Toews and Duncan Keith. Pittsburgh and Washington ushered in more skill, while St. Louis and Tampa brought a balanced diet.
But while it's important for teams to borrow from the best, anyone trying to do that homework now is well behind the curve. Consider the two finalists, for example. Colorado leads all playoff teams in goals per game at even strength. Tampa leads the league in goals against. There's no overlap in how they got here, nor did they borrow each other's strategy. Instead, they focused on "win later" rather than "win now." From drafting to development to shrewd moves and coaching analysis, they won small battles to get to the big battle. This is each team's fifth consecutive playoff appearance; they didn't wait until the 11th hour to flip the switch from potential contender to the genuine article.
So what should Dallas take from them? Plenty, starting with talent. No one plays for a championship without elite players. Lots of teams have some of those, too, Dallas among them. What makes the Avalanche and Lightning different? For one, both teams have only handed out elite money to elite players. Nikita Kucherov, Brayden Point, Steven Stamkos, Victor Hedman, and Andrei Vasilevskiy make up 54 percent of the Lightning's cap. That's a lot, but Tampa still gets elite production out of them, and their average age is 28. Colorado is even more frugal, as Nathan MacKinnon, Mikko Rantanen, Gabriel Landeskog, and Cale Makar—average age: 25—make up 38 percent of Colorado's cap. Why do these facts stand out? Because player production peaks between the ages of 24 or 25, with 90 percent of their production more or less maintained until the age of 29. In other words, pay your best players for their best years.
By comparison, Dallas is past the point of no return. Jason Robertson, Roope Hintz, and Jake Oettinger haven't even been paid yet, but their contacts will be closer to what Jamie Benn and Tyler Seguin make now in their 30s, when they soak up 23 percent of the Stars' cap. In other words, the Stars are about to enter into their true window with 23 percent of the cap tied into substandard production, possibly more on the off chance they re-sign John Klingberg and his deal ages badly, too. It's not a death knell for future success, but it is a significant obstacle.
The two finalists stand out in another way: they're willing to break up the band. Both the Lightning and Avalanche recognize it's better to cycle through good players rather than pay more to keep them around. Tampa no longer has Yanni Gourde, Barclay Goodrow, or Blake Coleman, for instance, but they've since added Brandon Hagel, Nick Paul, and Corey Perry. Colorado no longer has Brandon Saad, Joonas Donskoi, and Ryan Graves. They've compensated by importing Artturi Lehkonen, Darren Helm, and Josh Manson. Any one of their former players could have been kept at a higher rate at the cost of bringing in additional help. Instead, Colorado and Tampa understand that team efficiency is more important than team chemistry. You can force the latter onto a roster; not so much with the former.
Look at the above names again. Goodrow is a defensive forward while Hagel is offense-first. Saad is a power forward; Lehkonen is more of a two-way possession winger. Neither team focused on recycling the same type of players. Instead, they home in on quality and nuance with cutting-edge player analysis. Meanwhile, when the Stars lost two checking-line forwards in Andrew Cogliano and Jason Dickinson, they replaced them with two more in Michael Raffl and Luke Glendening. This might seem like splitting hairs, but signing players who could play beyond their roles is how you maximize a lineup. It's not just a mixture of "offensive guys" with "defensive guys."
So it probably shouldn't surprise you that neither team has a binary archetype about what makes an effective forward or defenseman. Analytics have a lot to do with that. Under GM Joe Sakic, Colorado brought in a team of data rockstars to make better decisions (it's widely believed that Colorado's current emphasis is what created tension with former coach Patrick Roy, who openly derided analytics). While Colorado gets a lot of love for being progressive thinkers, Tampa actually got there first. They brought in Michael Peterson, who only knew math and baseball, back in 2009. He's since grown their department to a team big enough to assist at the NHL and AHL levels, including scouting. It's paid dividends. Four of the forwards Colorado signed in recent years were analytic darlings, with former Star Valeri Nichushkin being the most notable. Tampa has integrated their player analysis into development, which makes it no surprise that they churn out talent like an assembly line. The list of current and former players they helped develop could probably be its own NHL roster: Gourde, Mathieu Joseph, Anthony Cirelli, Erik Cernak, Jonathan Marchessault, Carter Verhaeghe, Ross Colton, and Tyler Johnson.
That translates to the bottom line. Colorado got 52 points out of Nichushkin for $2.5 million this year and 61 points out of Andre Burakovsky for $4.9 million; both scored more points than Benn and Seguin, who took home a combined $19.3 million. Meanwhile, Tampa has five forwards below their top line making less than $2 million per year. For its part, Dallas had two forwards (Radek Faksa and Alex Radulov) in their bottom six making more than $3 million annually. Which is bad enough, but who on the Stars roster is giving them far more than what they paid for to compensate? Jacob Peterson and Jani Hakanpaa might be the best examples, but those are drops in the bucket compared to what the Cup finalists have done. It helps that Sakic and Lightning GM Julian BriseBois have been highly active on this front. Since 2019, they've traded four players and given up at least six picks of consequence to add to their roster. The only time Jim Nill got frisky with draft picks was with the Mats Zuccarello trade in 2019. The only hockey trade of note over the last three years was Devin Shore for Andrew Cogliano—hardly a gamechanger.
But while the players have changed, there's continuity in who's coaching them. This is Jared Bednar's sixth season behind the Colorado bench. Jon Cooper's on his 10th in Tampa. The benefits of having a singular, consistent voice in the room are innumerable. Direction and expectation are never in doubt, which helps the players develop and the coaches continue to refine their tactics to each of their rosters. Colorado's unique approach to tracking the offensive zone high and in the middle is likely the byproduct of years honing each other's reads. Same goes for Tampa Bay's unique approach to indirect passing for a less predictable cycle rather than raw dump and chase. Stars players, on the other hand, have only known inconsistency, from Lindy Ruff's offense-heavy approach to Ken Hitchcock and his successors' defense-heavy style. That's inevitable when Rick Bowness' eventual replacement will mark Dallas' fifth coach in five years (even if the organization can't take much blame for the circumstances of Jim Montgomery's dismissal).
This might seem like a referendum on the Stars. Maybe it is. It'll be hard for Dallas to maximize their core's prime years with Benn and Seguin's contracts still on the books, to say nothing of compounding it with decisions like paying Ryan Suter last offseason (Suter may need time to adjust but early returns have not been good). Colorado and Tampa brought in smart voices, made smart choices, drafted well, traded well, and were smart about money. Dallas has room for growth in all of those areas.
The good news is the foundation is there. The Stars have an elite center, an elite winger, an elite defenseman, and an elite goalie—all reasons why I gave Dallas a chance against Calgary despite every instinct telling me otherwise. They have a war chest of elite forward prospects. Soon, they'll have a new leader.
And, perhaps best of all, the teams they're chasing went about things pretty differently—Colorado wants to win the sprint while Tampa wants to win the marathon. Which is to say: while Dallas needs to change some fundamental things about how they make decisions, the Stars don't need to copy anyone. They just need to keep learning and to maximize what they already have.
Get the ItList Newsletter
Be the first to know about Dallas' best events, contests, giveaways, and happenings each month.
Author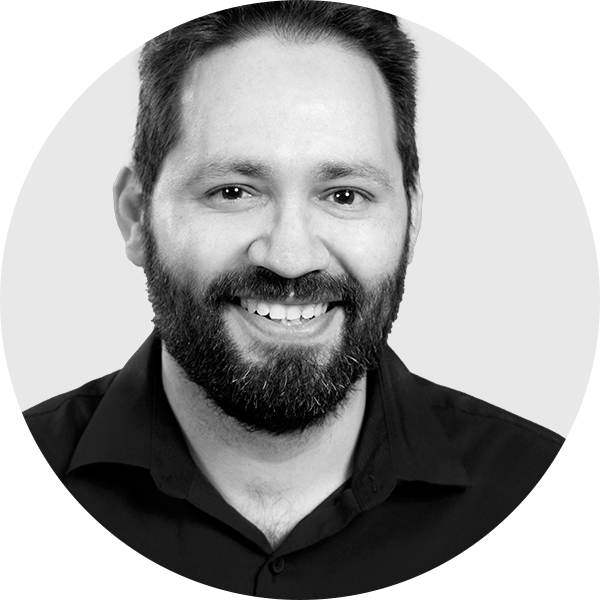 David Castillo covers the Stars for StrongSide. He has written for SB Nation and Wrong Side of the Red Line,…