Tonight, the Dallas Stars face off against the Calgary Flames at Scotiabank Saddledome to begin the 2021-2022 Stanley Cup playoffs. By every conceivable metric, they don't belong. They're the only playoff team with a negative goal differential. In fact, their goal differential per game is the second-lowest of any Stars team of the Jim Nill era. Four teams that didn't make the cut have better differentials than Dallas. Their 31 wins in regulation is not only the lowest in the playoffs, but 18 teams had more regulation wins. The Stars aren't just underdogs playing a style everyone else has abandoned. They're men amongst gods.
And Dallas' men found their way into the worst matchup possible. The Flames are one of the most well-rounded teams in the league. Not only are they top three in shots generated on net at even strength, but they're top three in shots allowed. Across every category—shot attempts, unblocked shots, expected goals, etc.—they're as good offensively as they are defensively. 
They can attack off the rush with Johnny Gaudreau and Andrew Mangiapane or on the cycle with players like Matthew Tkachuk and Tyler Toffoli. Their blueline has as many puck movers, like Rasmus Andersson and Oliver Kylington, as it has burly shutdown defensemen, like Chris Tanev and Erik Gudbranson. Their total goal differential at even strength is the best in the NHL. It's no wonder that some statistical models believe that they have the best chance to win the Cup.
Starting tonight, the Stars have to find a way to beat them. Believe it or not, there is one. Let's start with the forwards, where the Flames have a lot more in common with the Stars than you might think. Below is a look at Calgary's line combos and their approximate value in wins (WAR) split between offensive and defensive performance. There are a lot of caveats here—for instance, the third line now consists of Dillon Dube with Calle Jarnkrok, and Blake Coleman—but this chart gives us a better sense of performance, unlike point totals or plus/minus.
The top line with Gaudreau, Tkachuk, and Elias Lindholm is one of the best in hockey. As a unit, they're worth almost 20 points in the standings, which sounds about right. They have combined for 301 points this season, which is 69 more than Dallas' top line of Jason Robertson, Roope Hintz, and Joe Pavelski. Top lines do not get better than this. I'm not being figurative, either. As a group, the Hintz line was expected to score 43 goals according to MoneyPuck's model. That's better than Auston Matthew's supergroup with Michael Bunting and Mitch Marner. The only group Hintz's line wasn't better than? You guessed it: the Gaudreau line.
But even the best lines aren't always perfect. Thankfully for Dallas, the Calgary line's imperfections play into Dallas' style. They are vulnerable defensively. Gaudreau's line was on the ice for 35 goals against this season, which might not sound like much on the surface but ranks 69th but out of 70 line combos with at least 200 minutes together this season. For comparison sake, Colorado's top line featuring Nathan MacKinnon was only on ice for eight goals against this season. They also carry a surprising amount of baggage. Gaudreau has been criticized for years over his postseason play, merited to some degree: his average of 1.01 points per game in the regular season drops to .63 in the postseason. Tkachuck, meanwhile, plummets from .88 points per game in the regular season all the way down to .33. Neither has ever faced more pressure than this, not only for what this series means to Calgary after melting down three years ago in the first round as top seed in the West but also with both players entering free agency next season. Is that something Dallas can exploit?
Maybe, maybe not. But it's worth noting because below them is a forward lineup very much like Dallas': goulash. Unlike the Stars, Calgary can legitimately roll all four lines, and nobody's a liability on both sides of the puck. Teams live or die by trends in the playoffs, however, and with the exception of Dillon Dube (who has nine goals in his last 15 games), Calgary's bottom nine has been mostly absent down the stretch. Their big offseason acquisition, Blake Coleman, and their big trade-deadline acquisition, Calle Jankrok, have combined for just three goals between them since the start of April. That's three more than second-line center Mikael Backlund and $5 million winger Milan Lucic in the same span. Calgary has the better bottom nine on paper, but they haven't produced like an elite bottom nine going into the playoffs. The Stars have their own issues thanks to how their secondary scoring is allotted, but if Jamie Benn and Tyler Seguin can continue trending up like they have been, it wouldn't be crazy to see Dallas' secondary scoring beat Calgary's with the names they have on the roster.       
Then there's the blueline. From top to bottom, Calgary has a solid group that executes head coach Daryl Sutter's gameplan well, but you don't have any rockstars in that group—no Cale Makar, no Charlie McAvoy, and, for that matter, no Miro Heiskanen. Per Evolving-Hockey, when you look at the Western Conference defense pairs stacked up against one another, none of the leaders in goals allowed at even strength play for the Flames. But there is one in Dallas: Heiskanen with Esa Lindell. 
Calgary has the advantage in net, where Jacob Markstrom is the better netminder at even strength and shorthanded. Like Dallas, they have an excellent backup in Dan Vladar, too. And you look at where Calgary allows goals, they're in areas in which Dallas doesn't shoot well. But the Stars have solid goaltending of their own, and so the real difference will be who is getting the right breaks. While Jake Oettinger is expected to be the starter, it's worth noting that Scott Wedgewood leads all four goalies in save percentage (.927) in the month of April. Markstrom's save percentage last month was .906, which isn't all that (although it's better than Oettinger's .901 save percentage during the same stretch). 
If it sounds like I'm splitting hairs to make Dallas look like they have a chance, it's because I am. Just look at these numbers below.
There's no reason to pretend like the Stars are anything but the underdog. Nor is there a need to mention what happened between the two teams in 2020 since Calgary only has eight active players from that roster. Dallas doesn't even have the size advantage, and as far as coaching goes, we can skip the Rick Bowness discussion. Because there's nothing to say? No. Sutter just happens to be one of the best coaches in the game, with two Stanley Cups and a long track record of getting his teams to assert themselves the moment the puck drops.
So why are we here? Because there are always upsets, and you can envision a path for Dallas to overcome the (considerable) odds. Hintz might be the best center between both teams. Heiskanen is unquestionably the best defenseman. It's on Robertson to be better than Gaudreau, and for Oettinger to be better than Markstrom. It's not a crazy ask, and if those two answer the call, Dallas will have the best players at each position group. Those advantages are the bedrock for how an upset happens. Plus there's this: underdogs do better in hockey than they do in every major sport, meaning the odds aren't totally against Dallas.
Calgary is as close to a perfect team as there is. But perfection doesn't guarantee wins. In fact, you could argue that perfection isn't even desired: as criticized as teams like Colorado, Florida, and Toronto are for their "offense over defense" mindset, there's a good chance one of them ends up winning the Cup because they decided to pick a side and dominate there instead of spreading their talent around.
Whatever your misgivings about the Stars' style, they've picked a side, and they're sticking with it. Nobody expects their choice of playing a not-to-lose style pay dividends; I'm predicting it won't. But they don't need to worry about 46 wins or 95 points. They just need to worry about four wins, one series at a time. They've already given themselves a chance by being here, and last time they were here, they were two wins shy of making the most of it. Not many teams have that kind of perspective. Dallas does, and that may be its best weapon of all.      
Get the ItList Newsletter
Be the first to know about Dallas' best events, contests, giveaways, and happenings each month.
Author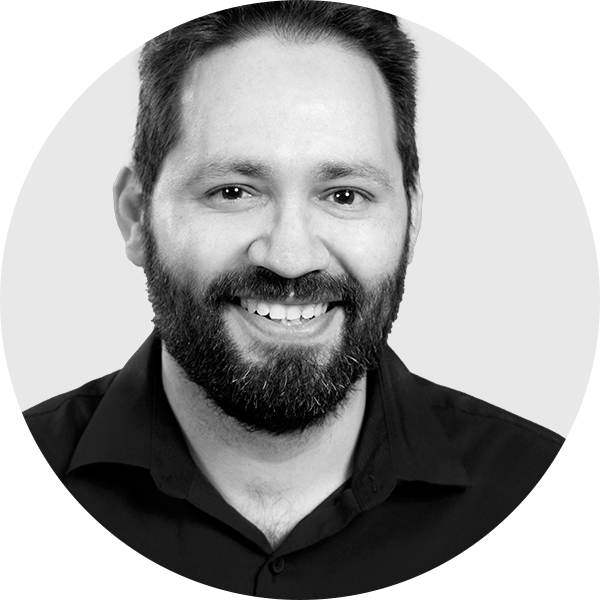 David Castillo covers the Stars for StrongSide. He has written for SB Nation and Wrong Side of the Red Line,…