Denis Gurianov has been a point of contention from the beginning. Fans lamented Dallas' selecting him 12th overall in the 2015 draft, just above eventual Rookie of the Year and two-time All-Star Mathew Barzal (along with four other future All-Stars in the first round alone). In his post-draft year, he played for a dumpster fire of a KHL team, Lada Togliatti, which prompted him to terminate his contract. And given the eventual lineup hijinks at the NHL level, you might have even forgotten the AHL drama in 2018, which saw Gurianov healthy scratched by Derek Laxdal for the entire Calder Cup Finals between the Toronto Marlies and the Texas Stars.
Gurianov eventually found his way onto Dallas' roster, and in his first full season led the Stars in goals with 20 in 64 games in 2019-2020. He was fantastic during the Cup Final run, too, scoring nine goals—second behind only Joe Pavelski—including the famous one-timer that sent Dallas back to the Final for the first time in 20 years. But somewhere along the way, Gurianov started struggling again, and now the criticism feels like it's been building to a crescendo. He was called out last season for his disastrous dump-in in overtime against Nashville. Earlier this season, he caught heat for his even-strength play. Last week may have been the nadir. After benching Gurianov against the Flyers, Rick Bowness got even blunter, claiming the 24-year-old "didn't deserve to be out there."
In a vacuum, this may not seem like a big deal. Gurianov is eighth on the team in scoring, and, like the John Klingberg situation on a smaller scale, he's currently not measuring up to what the team hoped for out of him. Patience is growing thin, and we know what that can mean with the trade deadline on the horizon. But this team is starving for young goal scorers, and Gurianov has shown flashes of becoming one. Even small moves can have big consequences
Before considering the big picture, it's worth examining something smaller: is Gurianov the productive player Dallas thought they drafted? He hasn't had as much time to prove it as you'd expect of a first-round pick. Since 2019, he's 11th in even-strength ice time per game among the team's forwards and eighth in TOI on the man advantage.
Still, there's a useful rule of thumb for what defines the best (most productive) forwards. A true top-line forward will give you, on average, 2.5 points per hour or more of even-strength play, while a top-three forward delivers between 2.0 to 2.5 points. Top six? Between 1.5 and 2.0 points. Bottom six? Between 1.0 and 1.5 points.
So, bearing in mind his ice time relative to his peers, how productive has Gurianov been this season?
The chart is sobering if you ignore the absurd rates of Jason Robertson and Pavelski plus the quiet skill of Jacob Peterson. Dallas doesn't even have six forwards to give them top-six production. Gurianov isn't doing very much to help that problem, but he also has a lot of company. He's also less of a problem than the amount of replacement-level production they're getting from the players trusted to play more minutes.
Now let's include the previous two seasons.
Almost 60 percent of Gurianov's production has come in his limited even-strength minutes. On paper, then, Dallas drafted almost exactly what they were looking for.
It's more complicated than that, of course. His shifts in the Flyers game were nothing to be proud of, while his defensive struggles have been apparent not just this season, but throughout his entire career. And, as Stars radio host Owen Newkirk told our Mike Piellucci in December, Gurianov has yet to prove he can consistently follow the coaching staff's instructions. Even if you disagree with Bowness' treatment of him, if the coaching staff tells him what they want and he doesn't deliver, the Stars can't very well "reward" him for not following orders, can they?
It's easy to chalk this up as a "Bowness vs. Gurianov" issue, but I'd argue this has more to do with psychology. Gurianov is a player of specific strengths (he skates fast and shoots really well from the right dot) and broad weaknesses (he doesn't always see the ice well and isn't good defensively). Because of that, his game comes across as erratic. He's the human version of prospect theory: why flip a coin to win $100 or gain nothing when you can have $50 guaranteed? Or, in hockey terms, why send out a player who might infrequently make great plays when you can send out a player who will frequently make safe ones?
Except Gurianov isn't a mystery box the way Julius Honka was. We've seen him deliver 20 goals as a rookie. We've seen him deliver goals in the playoffs. He was on pace for 44 points his sophomore year to contrast his 29 points his rookie year, suggesting less decline in his game than Dallas' treatment might indicate. We've also seen Gurianov play a complete, well-rounded game. In addition to his scoring prowess, he's a subtle but consistent influencer in the neutral zone, able to carry the puck in quickly and generate chances from different types of attack. There's a chance, in other words, some of those weaknesses get sanded out with increased ice time at even strength. But even if they don't, it's hard to argue against Gurianov, even with the inconsistency and warts in his game, being valuable to this team given that he does the thing Dallas so badly needs more of: score goals.
And if Gurianov is good at what the team lacks but bad at what a system rich in defensive responsibility already provides, why single out the player more likely to give you what you need? This is not even about "offense versus defense." It's about player analysis. Publicly available data even at the time said Valeri Nichushkin was a strong defensive player. However, he didn't "fit" the profile of the player Dallas thought they drafted, which led them to focus on the safe players they brought in—think Andrew Cogliano and Blake Comeau—who had already played the role instead of being patient and allowing a younger, more talented, homegrown player to grow into one he unexpectedly excelled at. Dallas couldn't conceive who Nichushkin was without fitting into a convenient stereotype of what they wanted and ultimately bought out a player in the prime of his career who is currently on a 60-point pace.
I also think that's why I have to question the strength of the system. Why would it feel so wounded if it can't handle one player that doesn't always sync with its demands? Maybe it's demanding too much of what it already has and not enough of what it lacks. Enigmatic as Gurianov can be, there's a clear pattern when he struggles—fewer minutes and inferior linemates—and there's a predictable outcome when neither his linemates nor the system aim to maximize that skill set. He wouldn't be the only one in that camp, either. Just look at Alexander Radulov, who is playing fewer minutes now and most of those minutes have been with Joel Kiviranta. Kiviranta and Tanner Kero, the equivalent on Gurianov's line, have their uses, but how are their limited skill sets supposed to enhance skilled wingers' games?
When Guy Boucher took over for the Ottawa Senators in 2016, he was asked how to make Erik Karlsson more defensively responsible. His reply? "Very often we make that mistake of focusing on the weaknesses, and that's all we talk about. And what happens over time is the weaknesses take over the strengths." With so much uncertainty about the road ahead, you'd think a team could live with the uncertainty of a young player's potential.
Every year, there's a forward on the trade market who needed a change of scenery and predictably flourished once he got it when he did. Think Anthony DuClair going from Columbus to Florida, Pavel Buchnevich from New York to St. Louis, or Jesperi Kotkaniemi from Montreal to Carolina. This year, other teams could be looking at Gurianov as that player for someone else. Per Cap Friendly, he is one of the cheapest players in terms of cost per goal.
Gurianov has a responsibility to mature and grow. But the responsibility should be shared. No team gets to take credit for draft successes and then blame the player for the picks that failed. It's on Gurianov to give Dallas more, but it's on Dallas to make sure Gurianov is better positioned to mature and grow.
How? Start with more even-strength minutes in blowout games like the 6-1 win versus Boston, where Bowness, to his credit, gave Gurianov the fourth-most TOI at even strength. Maybe also the odd look with his fellow AHL alumni, Hintz? Or even just extra looks on the power play, where Gurianov ranks third on the team in individual shot quality generated.
Whether Gurianov succeeds or fails in Dallas isn't a big story or even the most interesting one. He won't singlehandedly keep Dallas in the playoff hunt. Nor will he singlehandedly lose them a spot. But if he succeeds with another team, that will be a big story. Remember Jack Campbell, anyone?
Gurianov's youth and inexperience remain a sufficient explanation for developmental growing pains. What's Dallas' excuse for not having patience with them?
Get the ItList Newsletter
Be the first to know about Dallas' best events, contests, giveaways, and happenings each month.
Author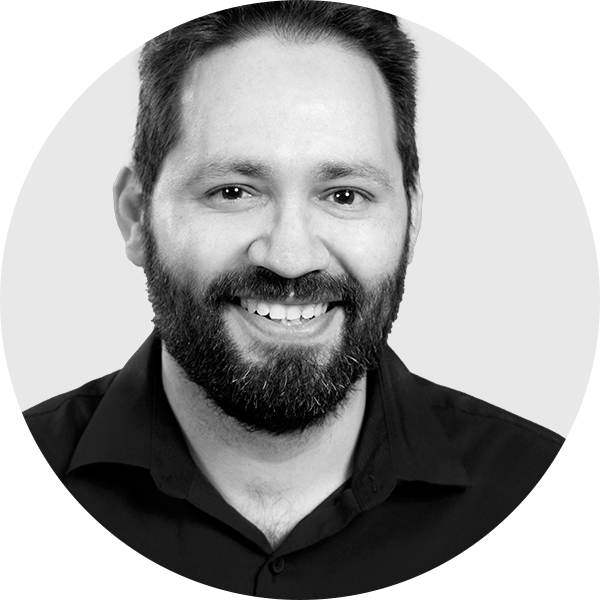 David Castillo covers the Stars for StrongSide. He has written for SB Nation and Wrong Side of the Red Line,…