I don't recall where I first heard the term "treadmill of mediocrity" as it applies to the trajectory of a sports franchise. But I do know that it stuck with me. The Cowboys exist to set the treadmill at about, let's say 6.0, and pound out mile after mile. Nothing better illustrates this situation than what has transpired in recent months.
After entering the offseason considerably over the NFL's salary cap, the Cowboys now have the fifth-most cap room. On paper, they have less talent than the club that got embarrassed in the first round of the playoffs in January. Two months ago, Stephen Jones said the Cowboys had designs on spending some of their available cash.
Dallas has not signed a player since Jones made these comments.
If you analyze the offseason through the prism of each move, there are explanations. Regarding the departure of Randy Gregory, as time passes it has become more clear that Gregory didn't want to play in Dallas. La'el Collins was a constant headache. Connor Williams underperformed. Amari Cooper had a sizable cap number and seemingly had lost a step.
But if you look at these moves in sum, what you have is a team that got worse, and all it has to show for its savings is the perceived ability to sign its own players in future seasons. This is how you keep the treadmill set at 6.0.
They restructured the contract of Dak Prescott, fine; they restructured the contract of Zach Martin, a little more worrisome. DeMarcus Lawrence was asked to take a massive pay cut, and he summarily requested his release. Jerry Jones stepped in to overrule his son on that one.
Dalton Schultz got the franchise tag, then held out as talks for a real contract stalled before they ever got started. He reported to camp, but the fact the situation got to that point while Dallas sits on $22 million of cap room is indicative of a general lack of overall organizational focus.
Unless this is the focus: stay just good enough. And never make a play risky enough to potentially be disastrous. When your division is a disaster and winning it guarantees you a playoff spot, I suppose this makes sense.I have mentioned this many times in many forums, and I will do so again here. Since hiring Bill Parcells in 2003, the Cowboys have won the eighth-most regular-season games in the NFL. They are a top-10 team in the regular season over a nearly 20-year span.
They've also won just three playoff games. Only five teams have won fewer. But come Week 17 or 18, they'll be there. And they'll be there because they systematically engineer this outcome.
The reality is: there are no impact free agents left on the market. At least, not any who don't come with a significant amount of baggage. Odell Beckham Jr. and Antonio Brown are available. Duane Brown is out there, and almost 37 years old. The 2022 Cowboys are not going to improve their roster through free agency. This is what they have. They're banking on the most recent draft class being solid, as well as internal improvement. Which, to be fair, has worked out for them. They've drafted well enough, and they've seen a decent amount of internal improvement over the last few years. The issue is that to get over the hump, they're going to need more. If your internal improvement is just good enough to make up for your losses in free agency, where are you? You're running at 6.0 on the treadmill.
The Cowboys have a franchise quarterback who is in his prime. This separates them from roughly half of the teams in the league, maybe more. Any day they spend not doing everything they can to put Prescott in the best position to win a Super Bowl is a wasted day. Frankly, it is remarkable that this team found its best player at pick 135, a compensatory selection at that, and doesn't have a whole lot to show for that good fortune. I don't intend to rob the front office of any credit for selecting Prescott. But what has occurred in the six seasons since has been less than optimal. The Cowboys very well may have drafted the best defensive player in the game last year, and they still found a way to be worse this year than last. Why does this keep happening?
It's pretty simple, really. The people who run the draft in Dallas know what they're doing. The people who run the rest of this business do not. Unless middling results is the desired outcome. 
Here's where I have a bit of a hard time reconciling all of this. Is a Los Angeles Rams-style maneuver what this club needs? For years I have believed the most toxic relationship the Cowboys have is with the NFC East. There are no other franchise quarterbacks in the division; no powerhouses to contend with. This affords Dallas a level of comfort that few teams in this league have—a quarterback you believe in with no one to beat. It isn't the worst logic in the world to think you can keep rolling the dice and someday, one day, it will be your day. 
Except, the NFL is a brutal world. The double-digit win totals are cool. But this is also a team that can get punched in the face so hard that you have to reconsider your entire existence. The Giants' winning two Super Bowls in the last 15 years probably didn't help. The mentality of this team is to keep it close. The Cowboys could have kept Cooper. That would have required a restructure that would have kept him with the team for another couple of seasons. Who cares? The club tried to cut Lawrence, with no real plan to replace him. Dorance Armstrong is a nice player; he ranked 49th of 122 qualified players in pressure rate last year. Fine. 
When CeeDee Lamb and Micah Parsons need new contracts in a few years, Dallas will be able to keep them. If Schultz doesn't get a long-term extension in the next month, the Cowboys will save money there but ultimately be right back to hoping that a late-round pick can replace an above average starter.
But through all of this, this franchise will seemingly keep running in place. Always good enough to be in the mix, never good enough to be a true player. This, my friends, is the treadmill of mediocrity. And no amount of cap flexibility can buy their way out of that.
Get the ItList Newsletter
Be the first to know about Dallas' best events, contests, giveaways, and happenings each month.
Author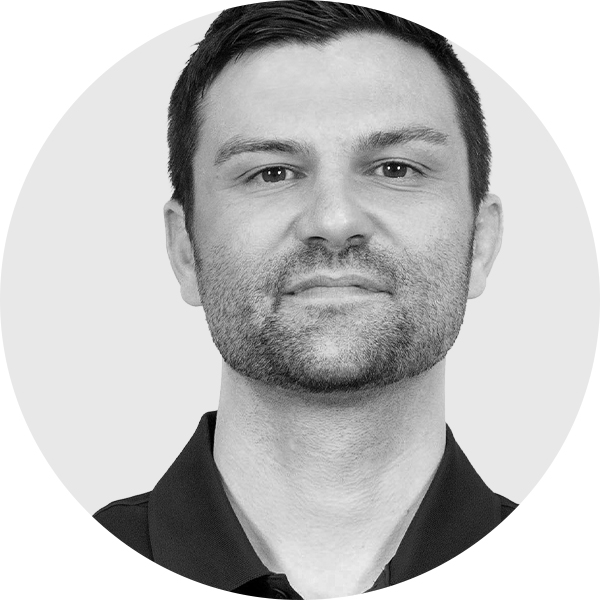 Jake Kemp covers the Cowboys and Mavericks for StrongSide. He is a lifelong Dallas sports fan who currently works for…